About Us
What Deadbeat Customs Is All About
At Deadbeat Customs we're about grassroots motorcycle riders, who take it upon themselves to customize their bike. A certain pride comes with making a bike your own; you created or customized it for you, and nobody else. We offer parts for all Harley Davidson models and also offer custom parts for Choppers, Bobbers, Trackers, and Cafe Racers. When it comes to building a custom motorcycle we carry some of the best brands available such as Biltwell, TC Bros, Gasbox, Trask, Burly Brand, Legends and more.
Steve Bramanti started Deadbeat Customs in 2011, he was living at a friends house at the time, which became home base for Deadbeat Customs. The original Main St address of Deadbeat Customs was just a basement in a buddy's house full of motorcycle parts. "I would sell take-off parts at swap meets and began selling them online," says Steve. Steve drove a delivery truck early mornings and then operated Deadbeat Customs afternoons, nights, and weekends.
The original Main St Deadbeat house was convenient as it was located directly across from the post office. The take off parts Steve sold then turned to selling a few "Deadbeat" t-shirts, and in order to place his first real dealer order Steve sold a Yamaha XS650 he had built. The original Deadbeat house on main st quickly overgrew the basement and landed us at our first shop. Deadbeat packed that 1200 square ft shop space full of parts 'til every day operations became a challenge. That landed us at our new facility, located back on Main St in Tewksbury, MA (but in an actual retail/warehouse space).
In the past 11 years Deadbeat Customs has gone from selling take off parts out of a buddy's basement to being one of the premier motorcycle parts and accessories retailers on the web. We now offer over 200 Brands at DeadbeatCustoms.com and are growing every day. Take a look at our team below.
Steve has worked in the motorcycle industry since 2005, when he attended MMI (Motorcycle Mechanic Institute) and later got a job as a Harley Davidson Technician. He's been running Deadbeat Customs since 2011 and loves every second of it. Outside of work he enjoys spending time with his family, riding motorcycles, snowboarding, and muay thai.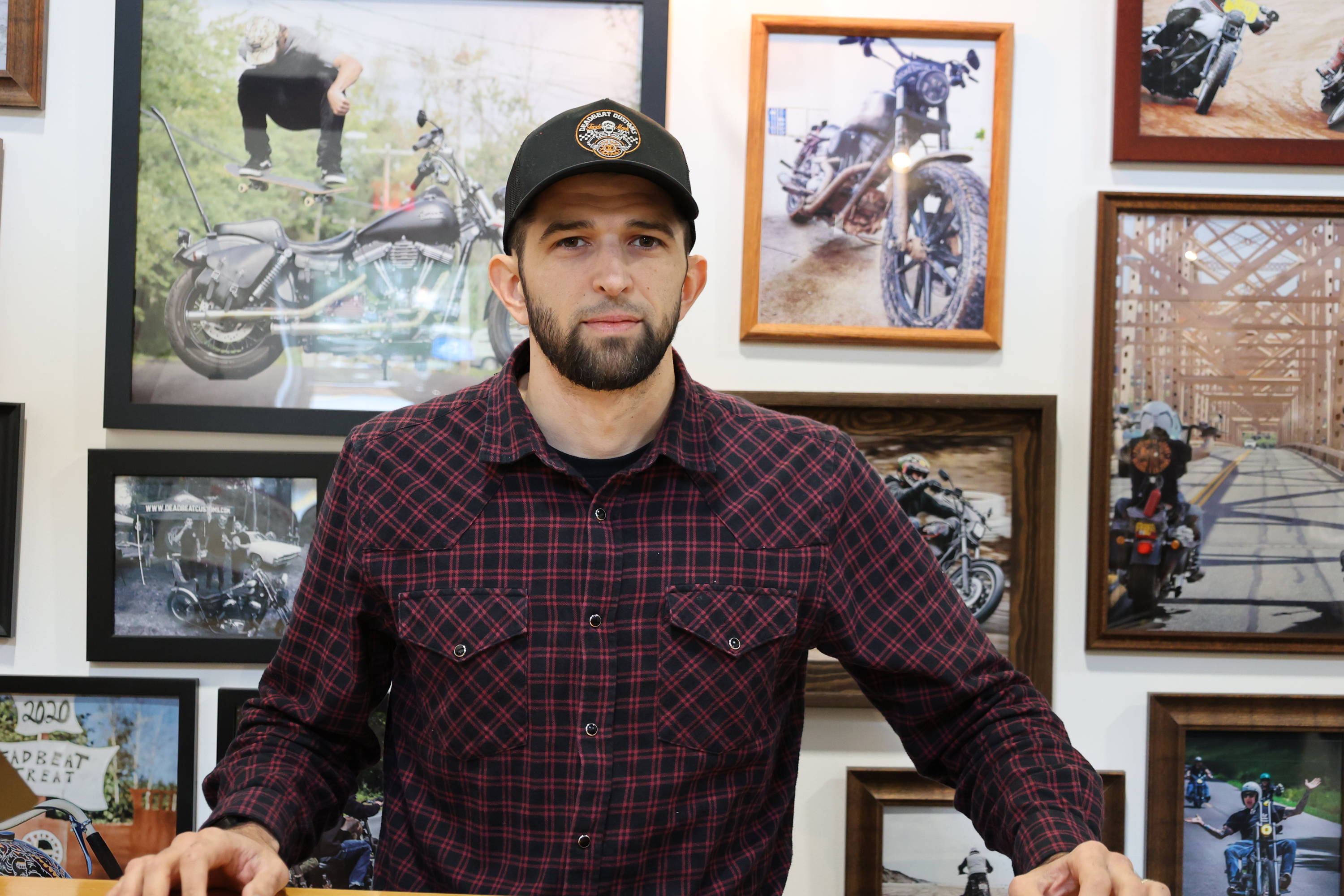 Meghan Bramanti (Operations Manager)
Meghan has been with Deadbeat Customs for over five years. She has a bachelors degree from Merrimack College in Business Management and oversees the day to day operations here at Deadbeat Customs. She started off with little motorcycle experience and now has grown fond of the whole motorcycle industry and culture that goes with it. Outside of work she enjoys spending time with her son Leo.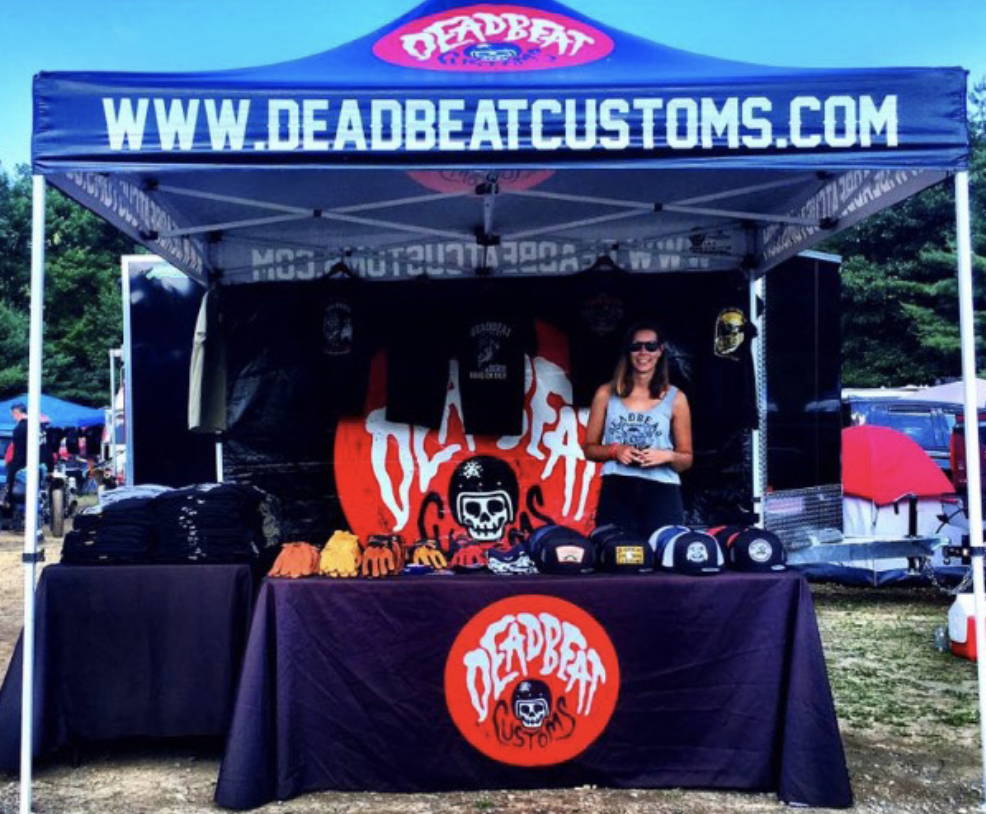 Jackie Jarnagin (Content Writer)
Jackie is the maker of all things content here at Deadbeat. From product listings, blog posts and everything in between Jackie has written it all. She graduated from Suffolk University with a bachelors degree in Print Journalism. Outside of work she enjoys F1 Racing, Classic Rock and hanging with her friends.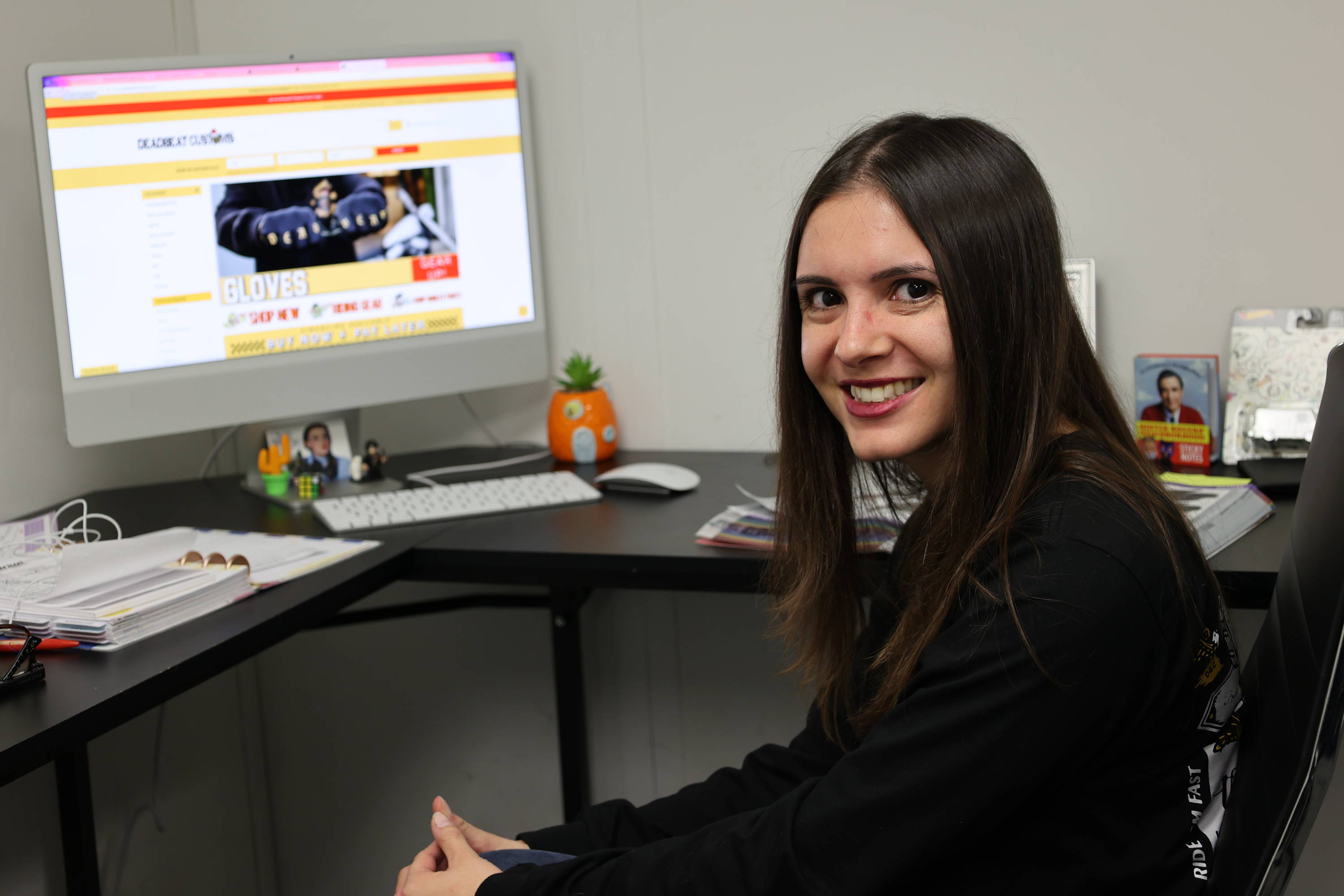 Keri Eldridge (Shipping/ Receiving)
Keri is behind all the packages here at our Tewksbury location. She also helps with the showroom, so if you ever stop by our store be sure to say hi to her. Outside of work she enjoys being a mom, getting tattoos, and riding motorcycles.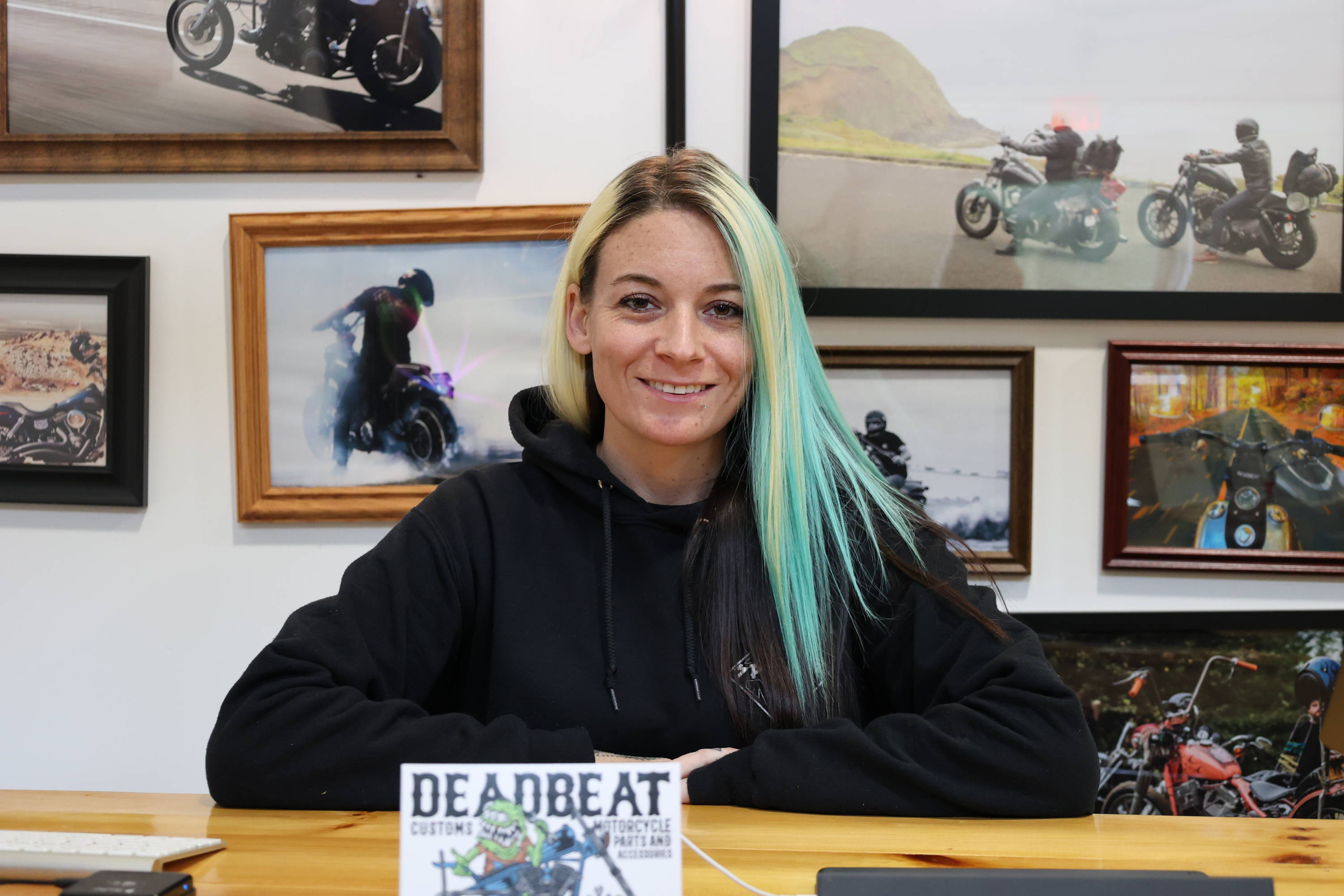 AJ is our all around shop assistant. He is a senior at Tewksbury High School that enjoys playing football for the Tewksbury Redmen. AJ handles many day-to-day tasks that keep our passion for excellence sustained. From cleaning to warehouse management, AJ does a little of everything in order to keep our processes streamlined!