Events
Check out some of the upcoming events we'll be putting on at Deadbeat Customs:
11/11: Live To Ride, Ride To Donuts - TOY DRIVE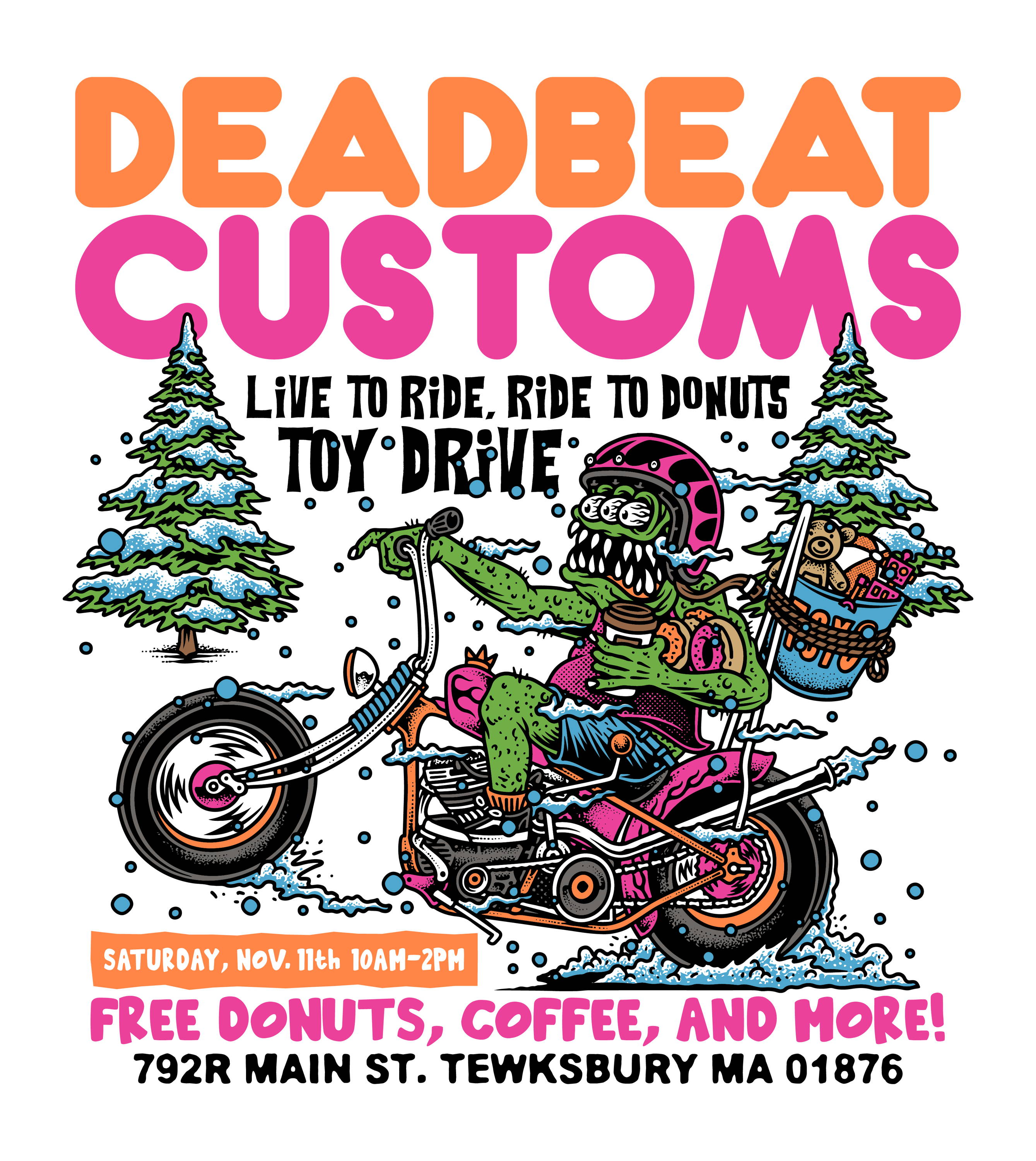 "Live To Ride, Ride To Donuts" Returns at Deadbeat Customs HQ!
Freeze your butt off and ride on out to the shop for some free coffee and donuts all for a good cause! This year we're turning this event into a Toy Drive and are asking everyone that comes to bring a new toy that will be donated to families in need this Holiday Season. So get out the bungee cords, tie that gift down to your bike and ride on out!
New Toys/ Clothes Wanted For Boys & Girls Ages 4-10 (Dollar Value Between $10 - $30)

4/27/2023: Swap Meet @ Poconos Park, PA
We're bringing our Swat Meet back to Poconos Park in Bushkilll, PA for year 2! Save the date, details to come.