VP Customs hit us up looking to put Legends Suspension with Remote Reservoir Mounting Brackets on their 2005 Bagger. As the Legends mounts will only fit later Touring models, I let them know it could most likely be done on the earlier bike but will require some custom fitting.
Here's how they did it!
VP Customs was able to mount the Remote Reservoir Mounting Brackets for 2014 and Up Touring Bikes on their 2005 Harley Road Glide by removing the stock "U" bracket/ license plate bracket. To maintain structure in the bike's rear, they used "U" bracket delete plates. In doing so, VP was able to mount the reservoir brackets to the struts and fender braces. With the mounts in this position, they are still able to utilize the stock quick-release sissy bar mounts.
VP utilized all of the provided Legends hardware and spacers, and no additional holes or fabrication were needed! The only additional hardware required was four 5/16s lock washers for the supplied 5/16 mounting bolts that would ordinarily thread into the fender support.
One necessary modification: to achieve a more factory-style look, VP Customs notched the stock fender strut covers to clear the spacers on the Remote Reservoir mounts.
The remote gas line was mounted to the bracket where the rear hard bags are mounted. There are four stock mounting holes available.
To relocate the license plate below the tail light, VP Customs used a factory style light rear bar off of a 2009 and up touring bike.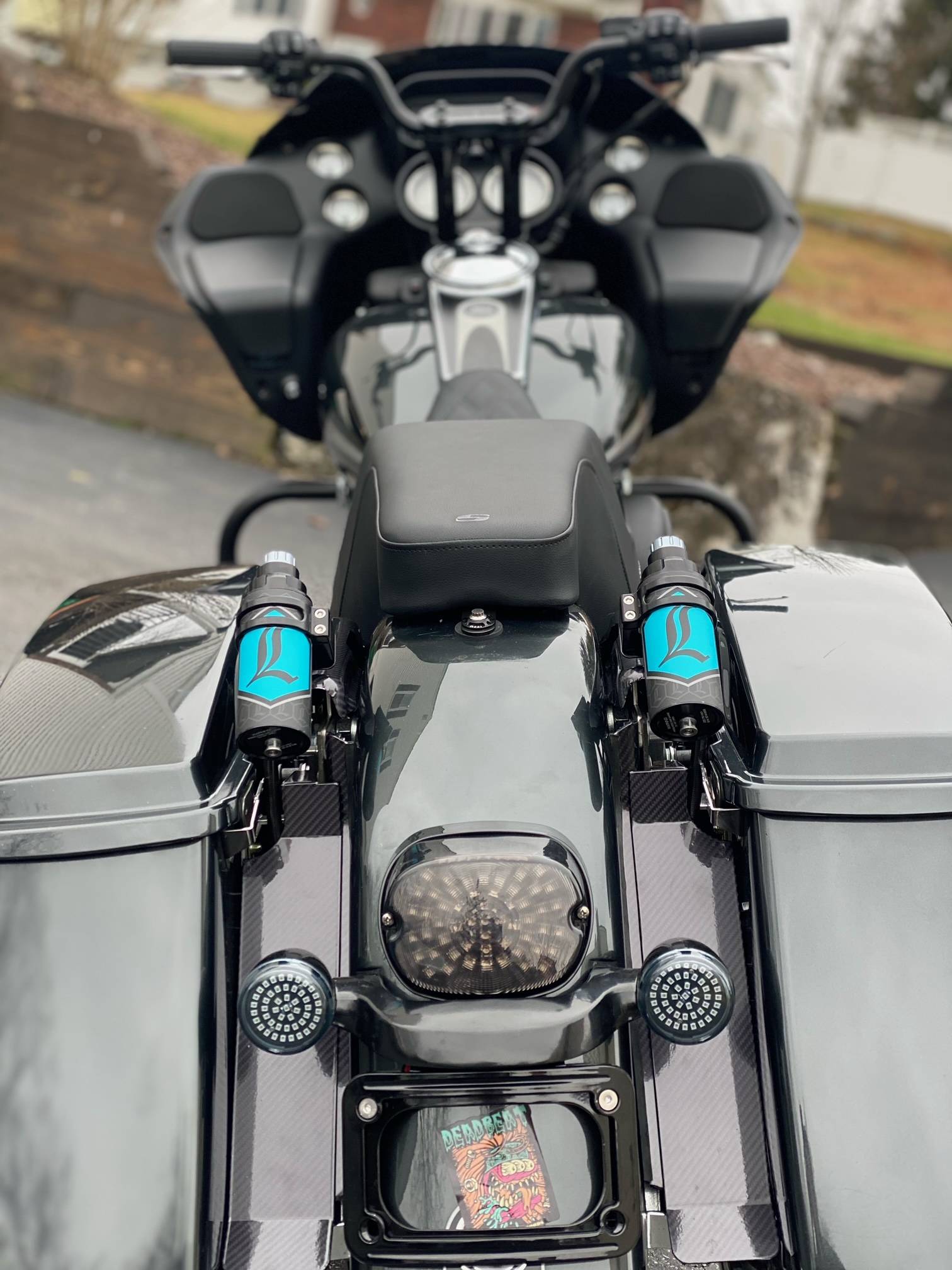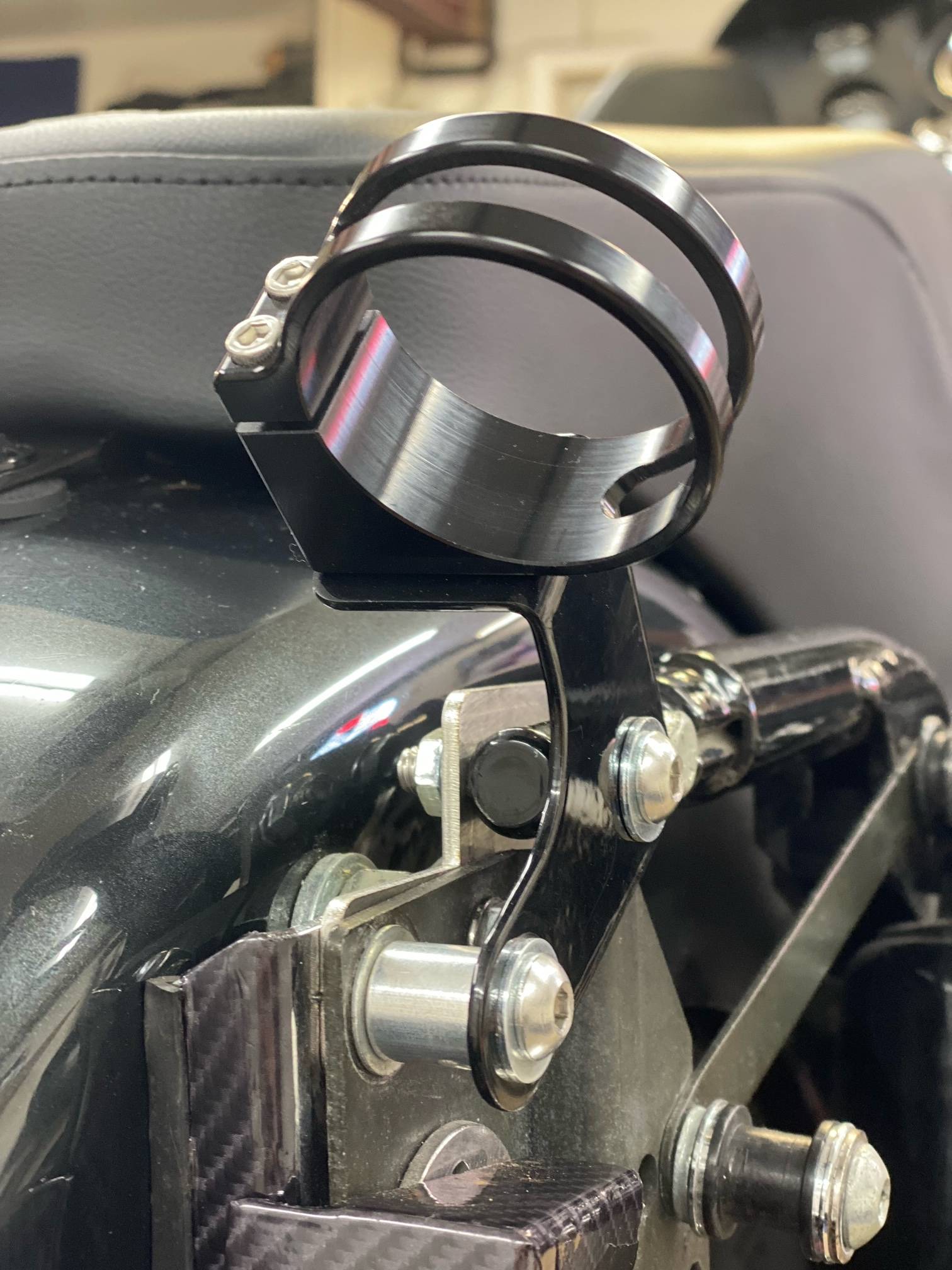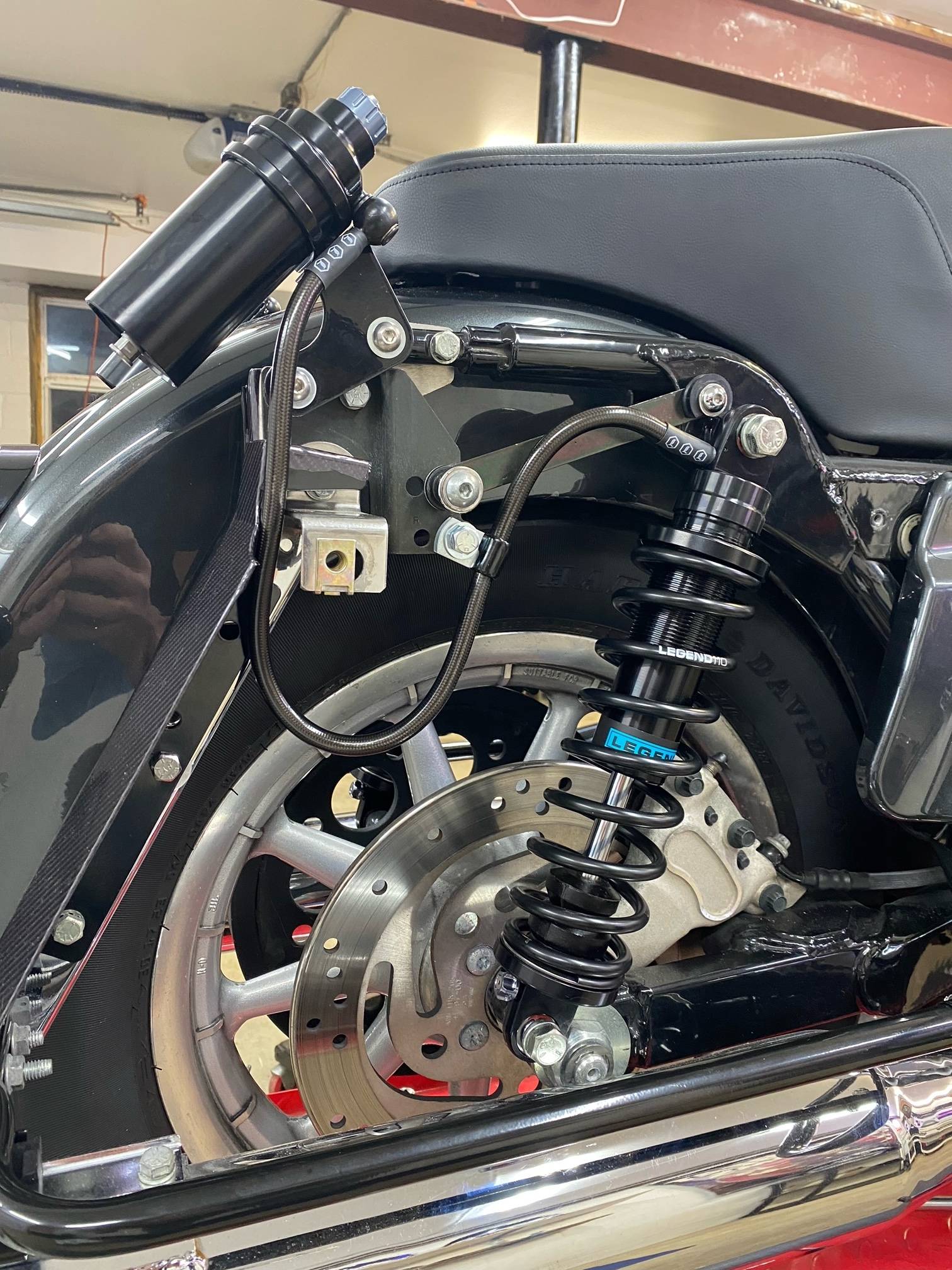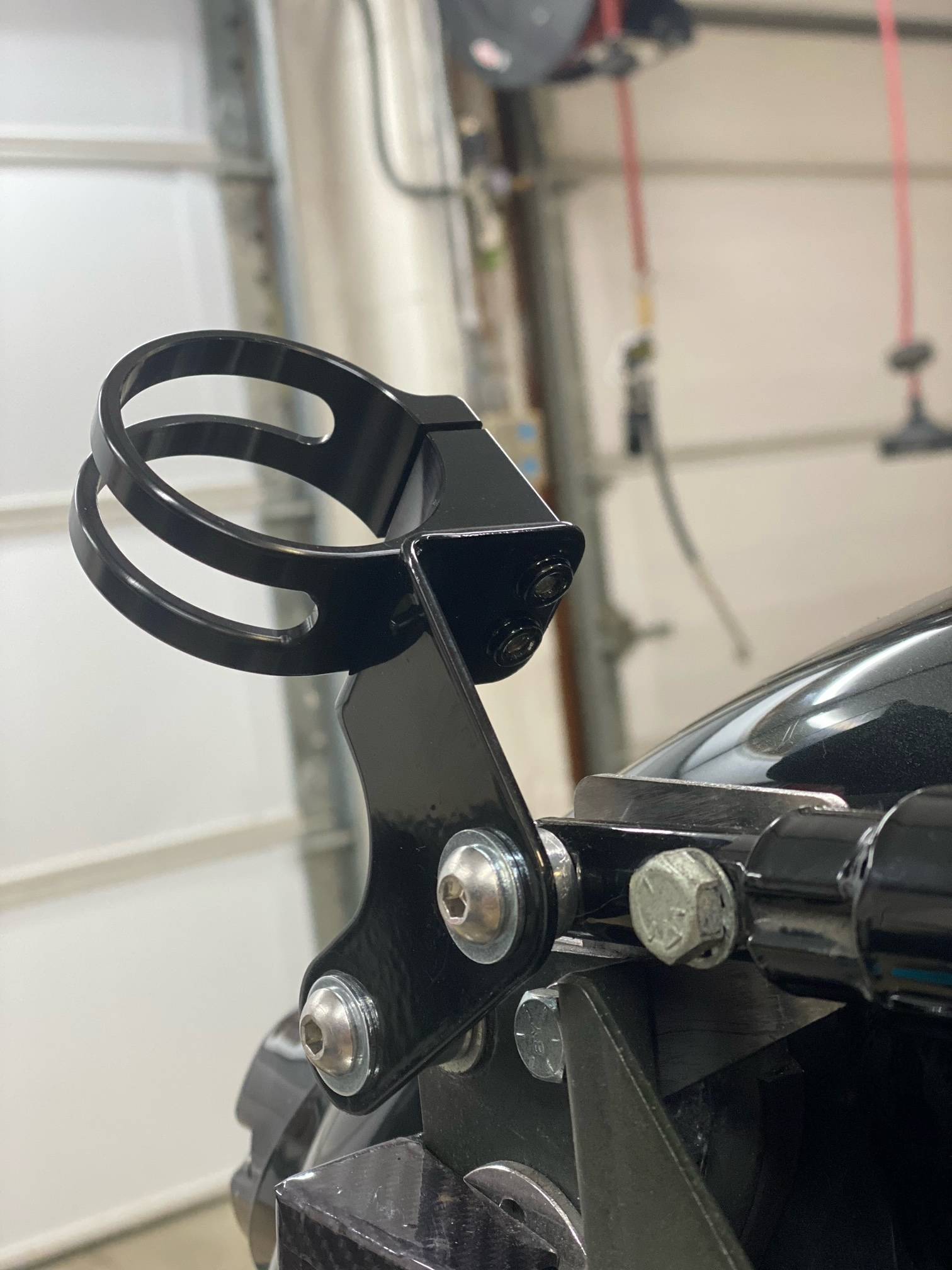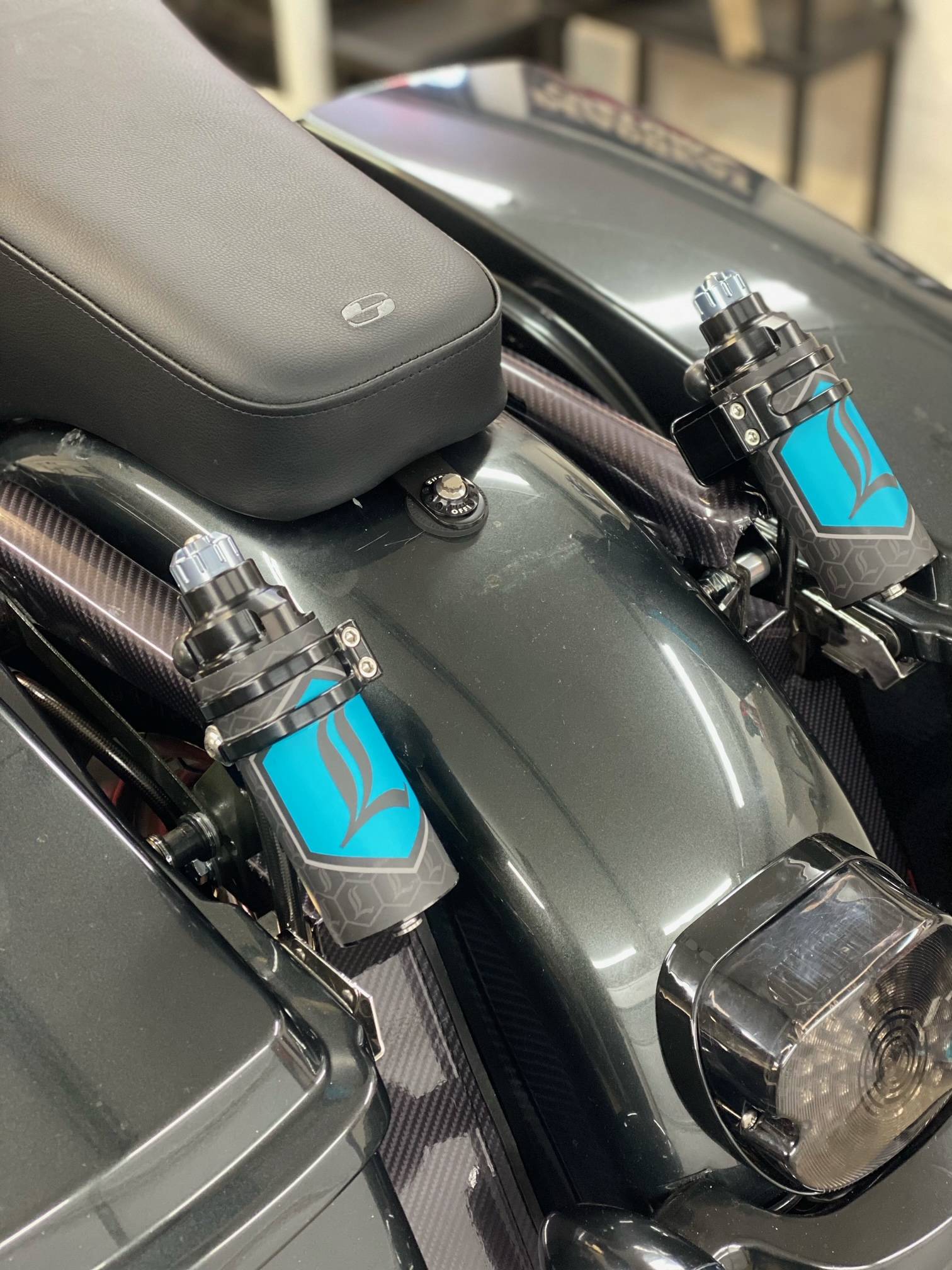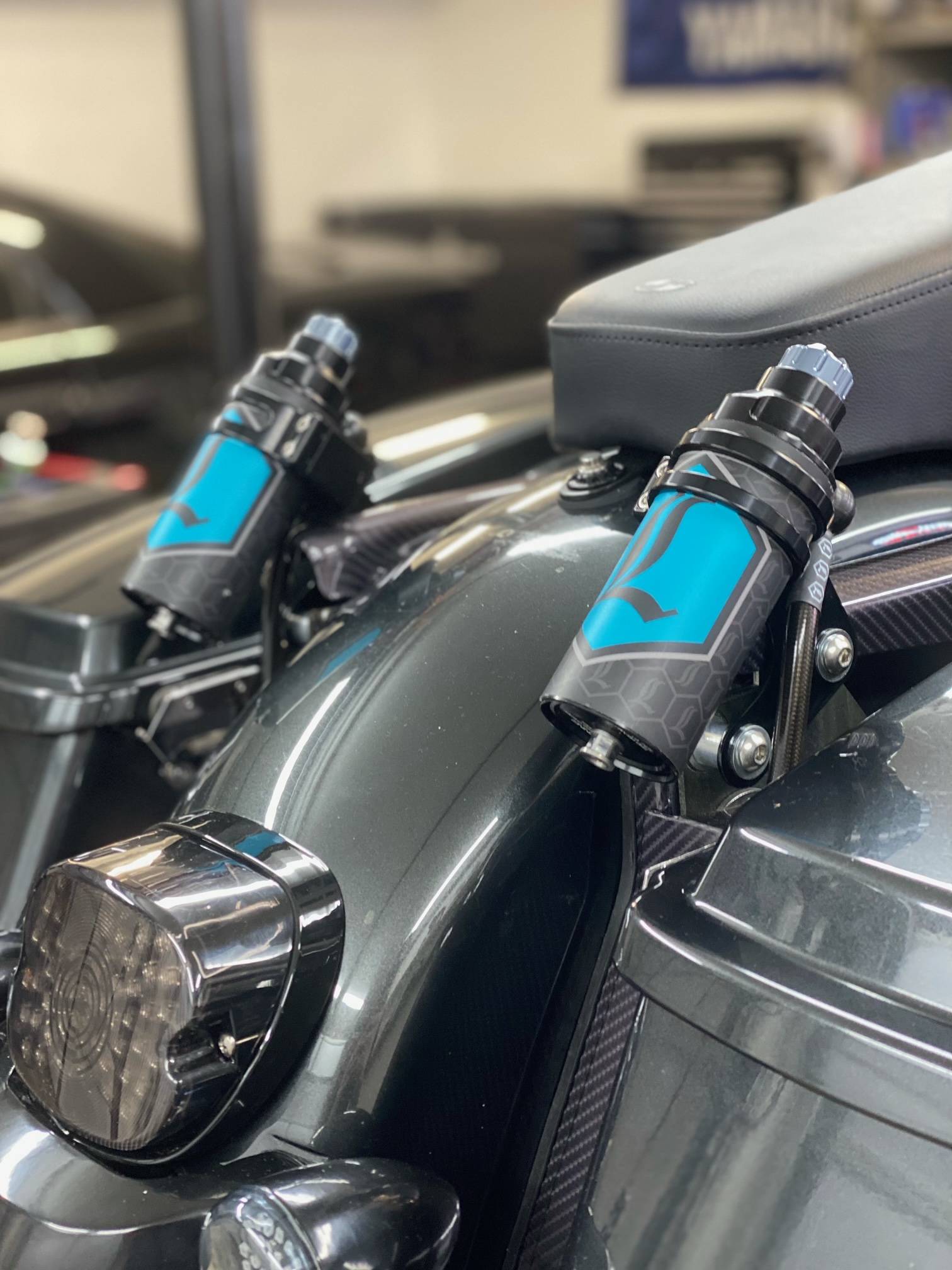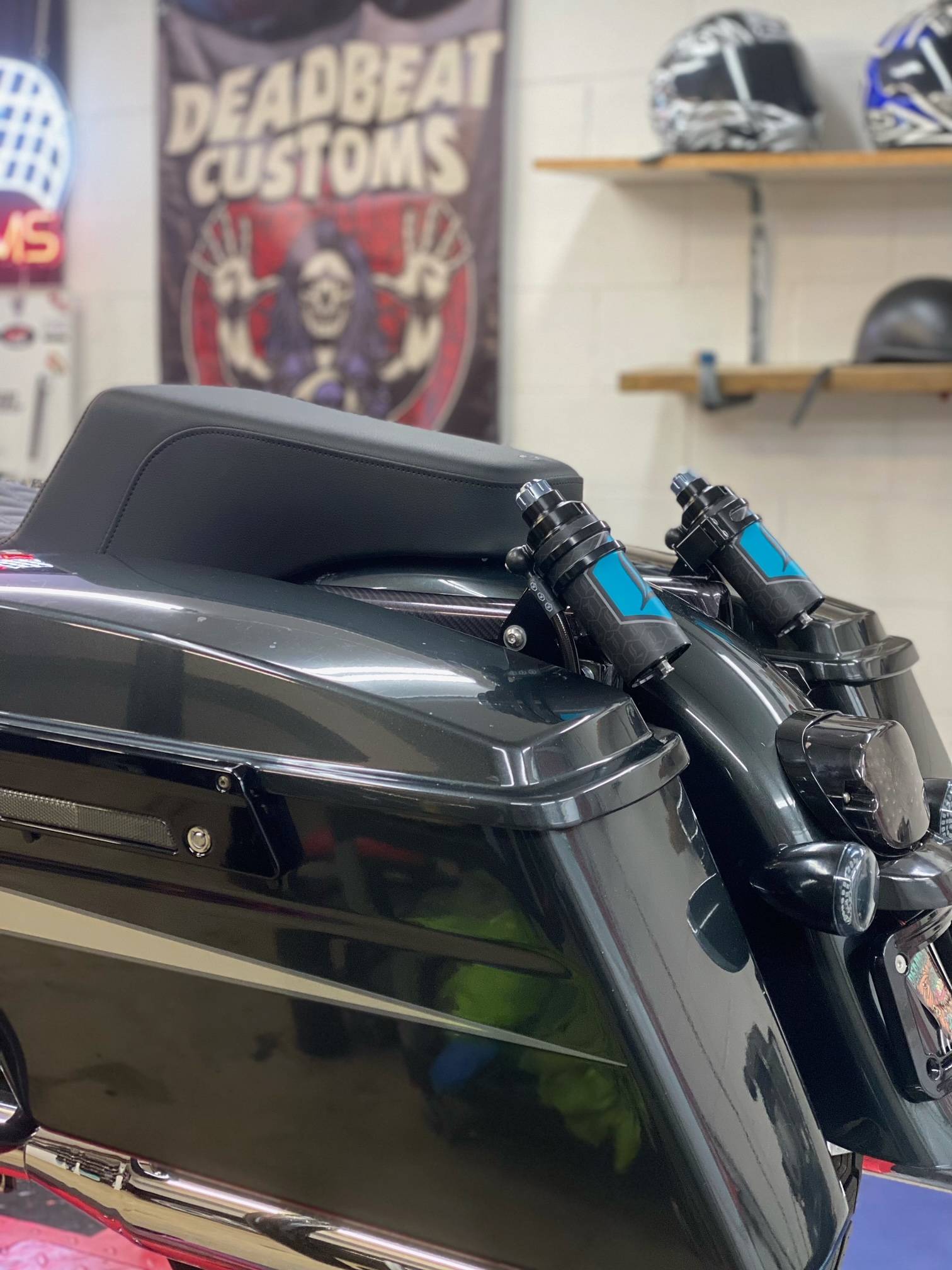 Recent Posts
We met Junior back at The Eazy Times Chopper Show outside of Ralph's Rock Diner in Worce …

Choosing the right handlebars for your custom chopper is a crucial decision in the buil …

The 120th Anniversary Celebration of Harley-Davidson has officially begun! As the compan …