Just call him the bike whisperer.
When Ron Dent of Gatesville, Texas, acquired his '67 HD XLH 900, he knew for sure the bike was talking to him. Despite its messy appearance, Dent saw the bike's untapped potential and brought it home in a trailer. Dent set to work on the first year sportster with an Electric starter right away, right in his own garage.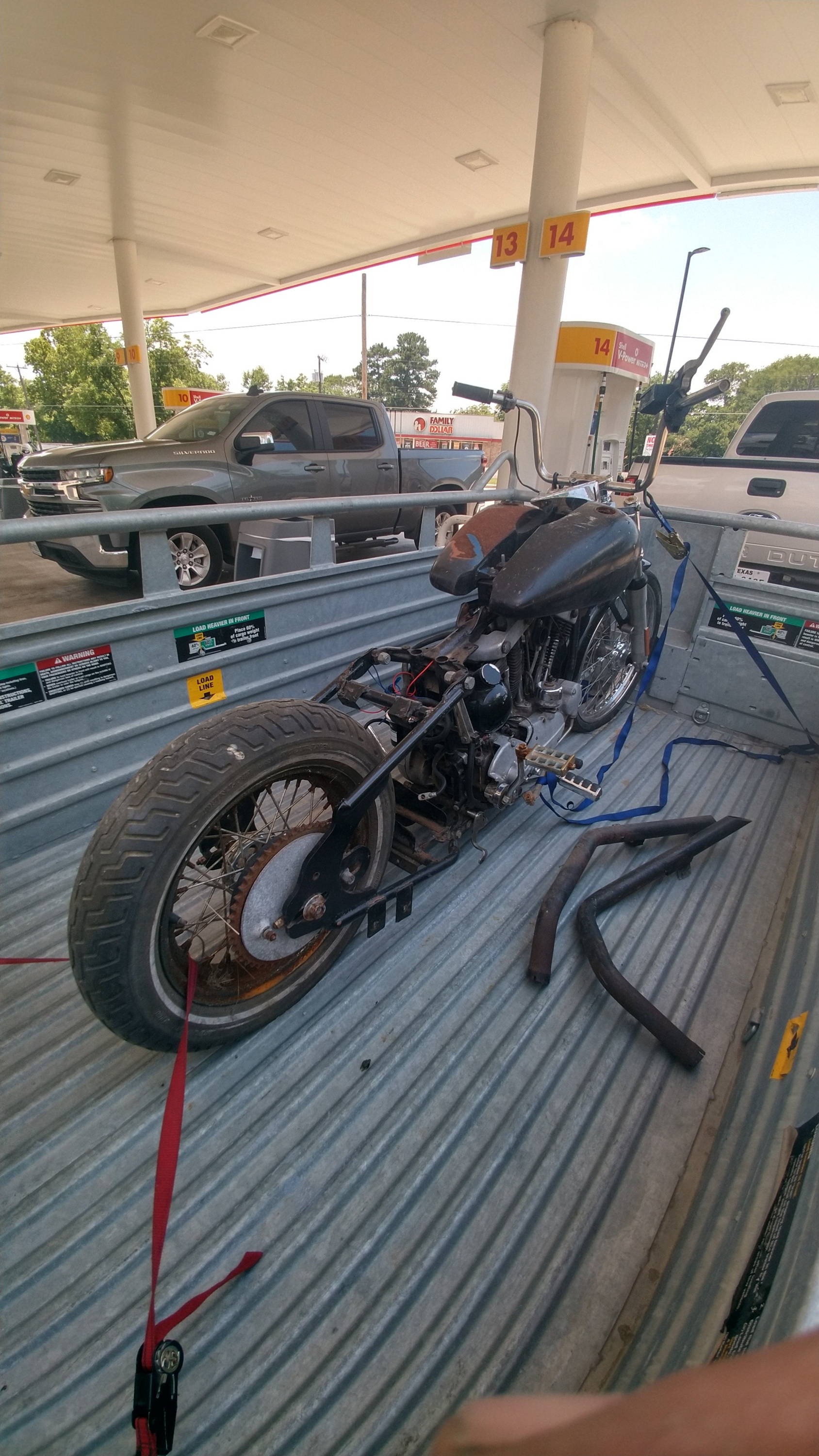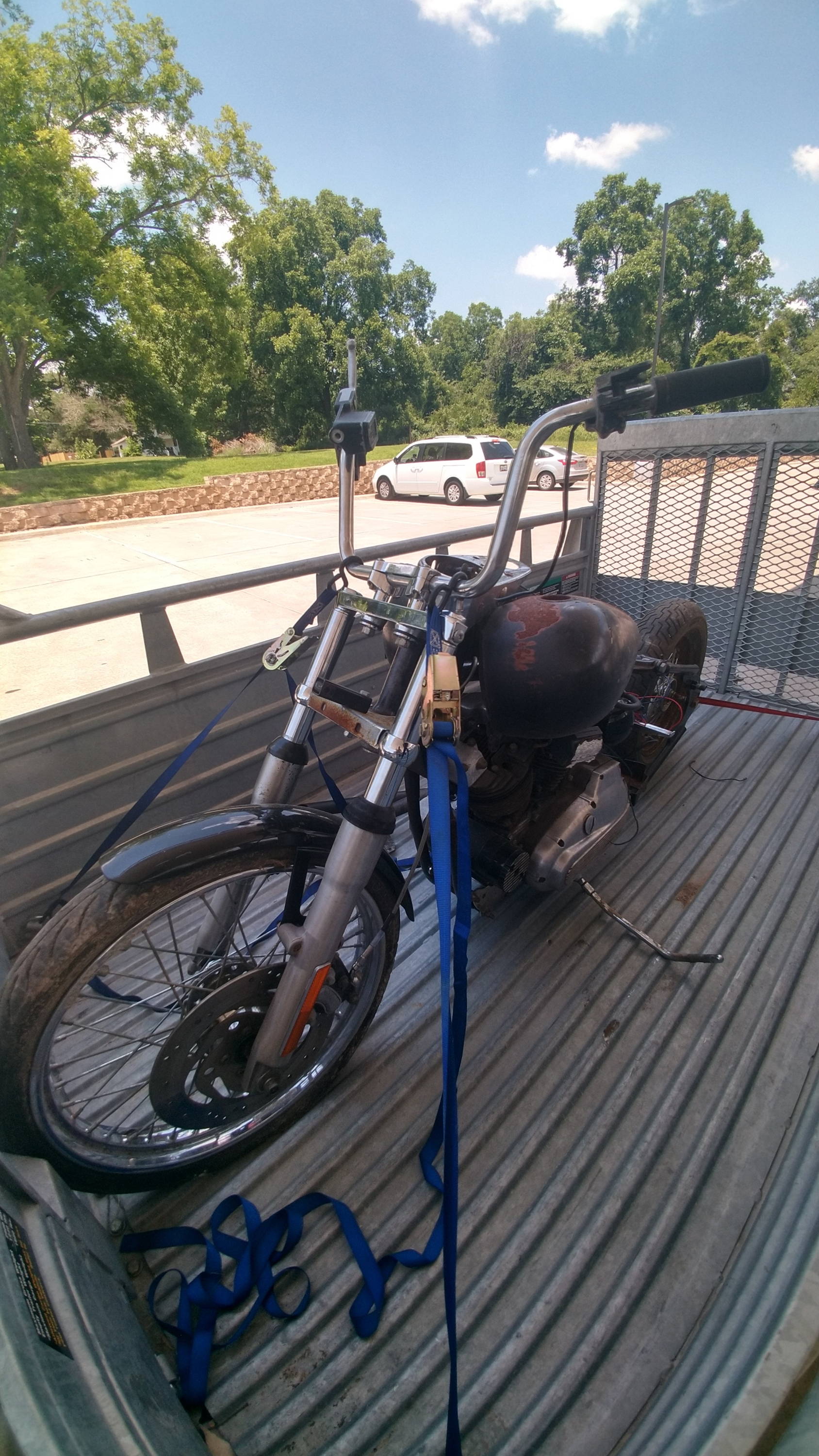 "When I got the bike, it had a bolt-on hardtail," Dent, 67, explains. "When I brought it home, the bike had fat bob tank brackets and other ugly suff welded on. I removed it all, the ignition switch housing was salvaged and modified to work. I made a small mount for oil and gen warning lights from aluminum angle. I made a longer mount to move seat back 3 inches and still use the original brackets on the frame. The pipe mounts were also made from the stuff I cut off."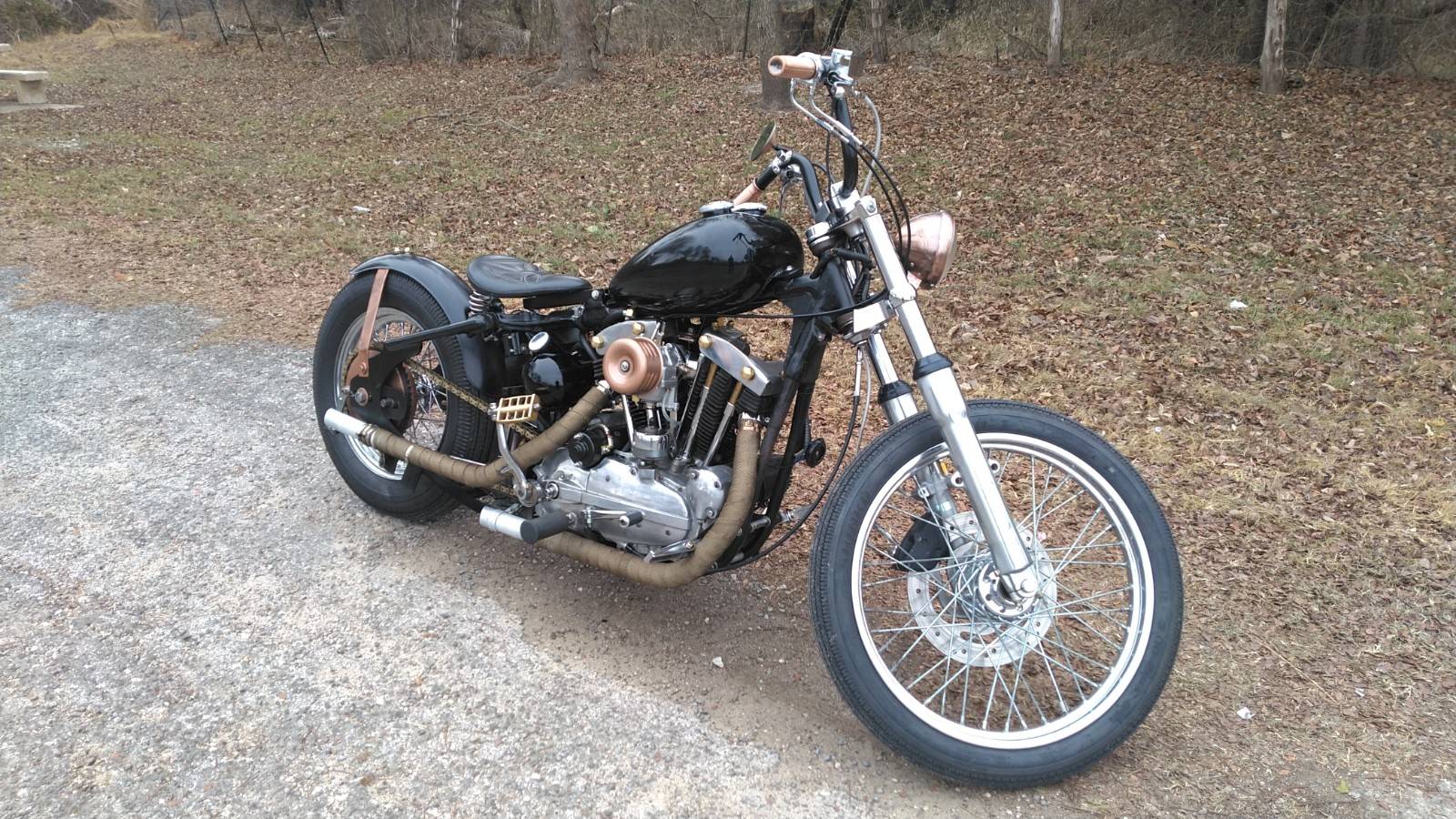 Dent did everything himself — with a little help from his wife, once an avid HD FXR rider. Dent would also like to give a shoutout to Benny'd Hog Shed in Waco, Texas and Jim's Cycle Shop in Axtell, Texas for being 'old school cool' and a huge resource for parts and tips.
"I made a rear fender brace from flat stock I had laying around," Dent says. "I don't own a welder or torch anymore. This build shows what is possible with some creativity and patience. This bike can easily be restored to original and the values are going higher."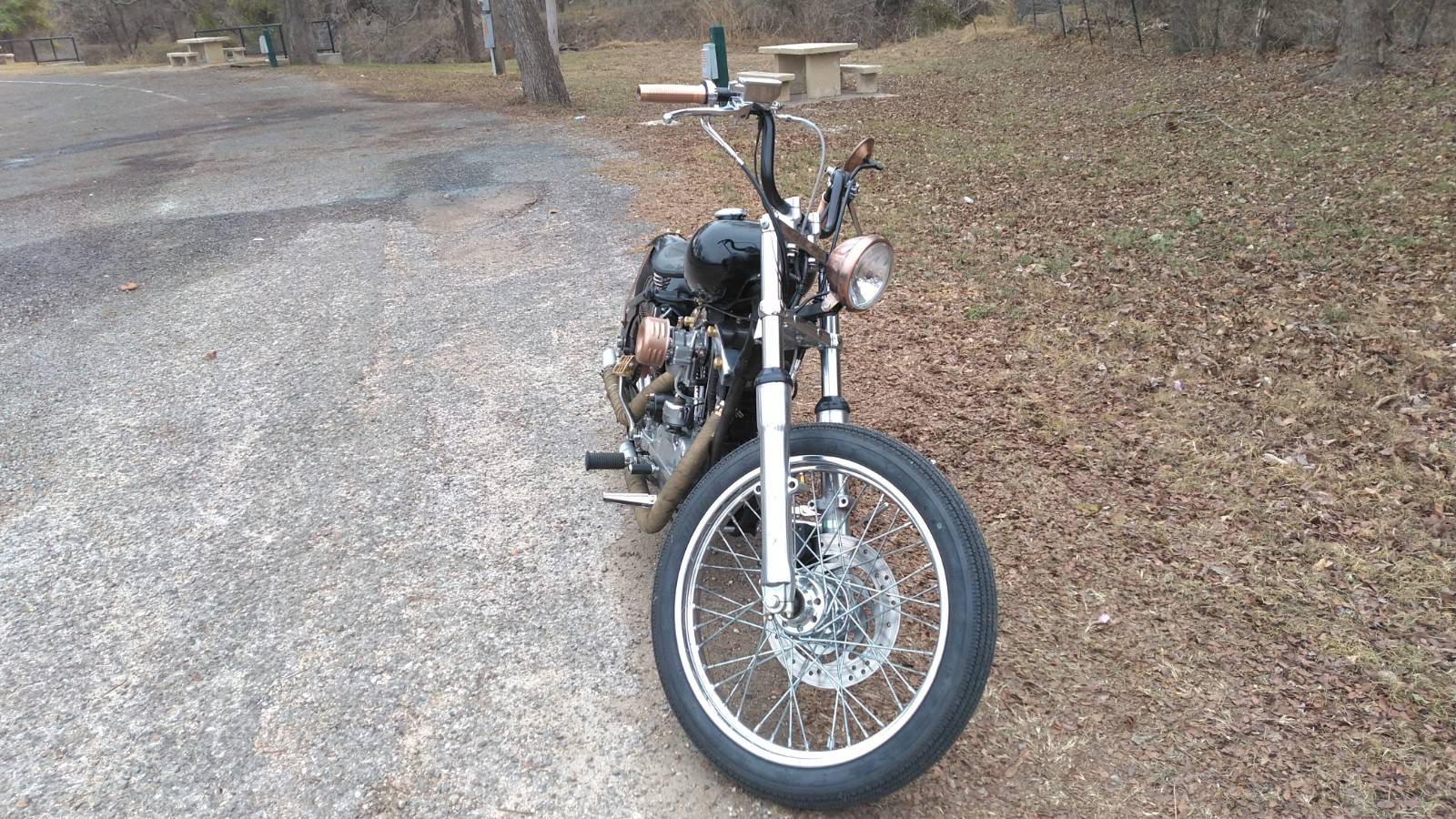 As far as aftermarket parts go, Dent added the following: A Bobber rear fender, copper grips, headlight and mirror, mini apes with billet risers, an S&S Super E Carb with a custom air cleaner cover, a La Rosa Solo Seat, a side mount tail light/license holder, an axed 3.2 gas fuel tank, a round oil tank, a remote oil filter, brass hardware on the rocker boxes and pushrod tubes, a wet clutch conversion kit, a new rear wheel, rear brake linkage, a front fork seal kit, and a rear drive chain.
"Unless you get lucky and find some N.O.S. parts stash, everything is after market," Dent points out. "Seems it all comes from China and fit isn't always spot on."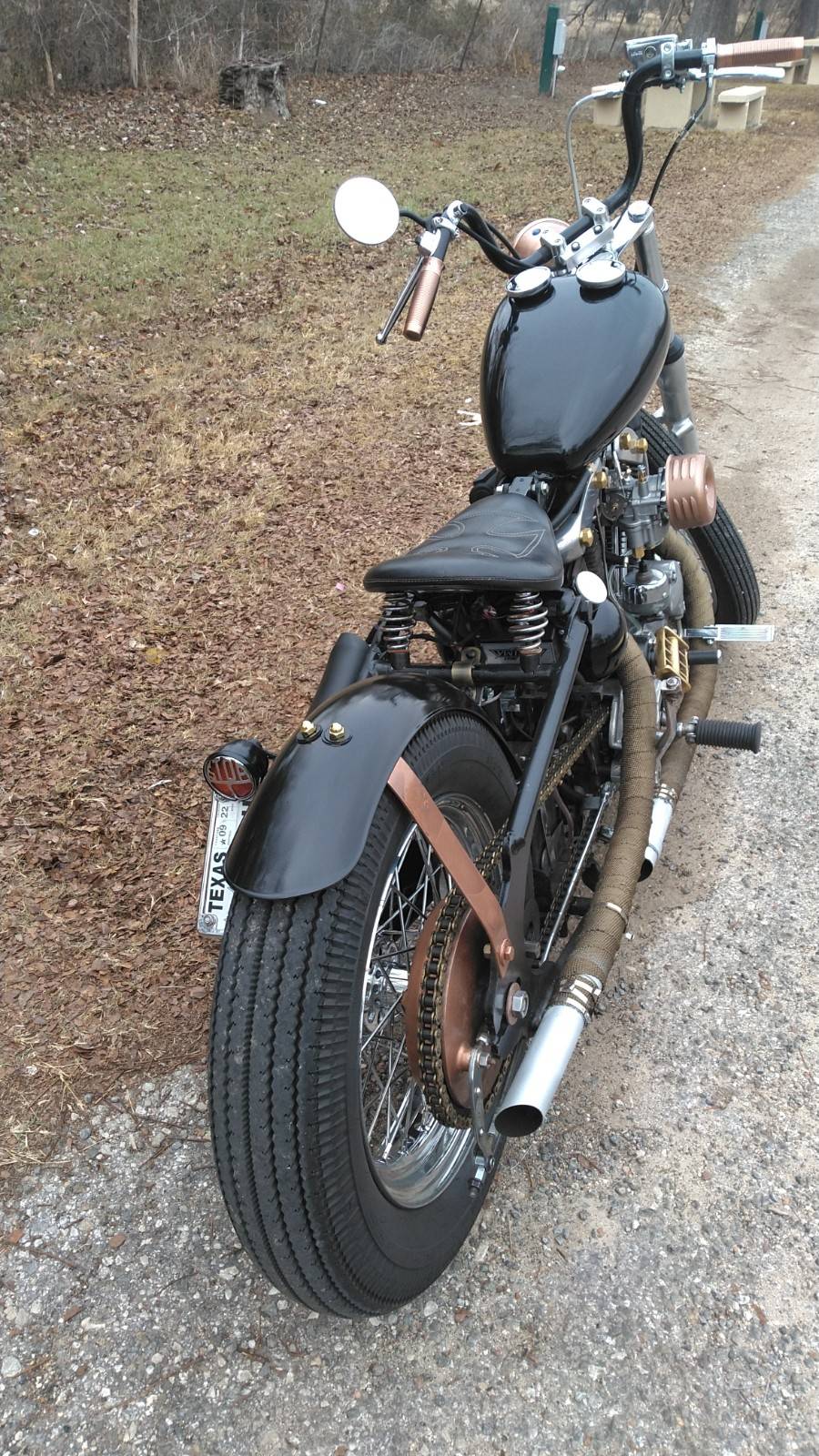 Dent was also responsible for the bike's new paint job, his first time doing so. He used copper paint on the rear brake drum, on the rear fender brace and on a few small parts to offset the black paint.
"Chrome don't get ya home!"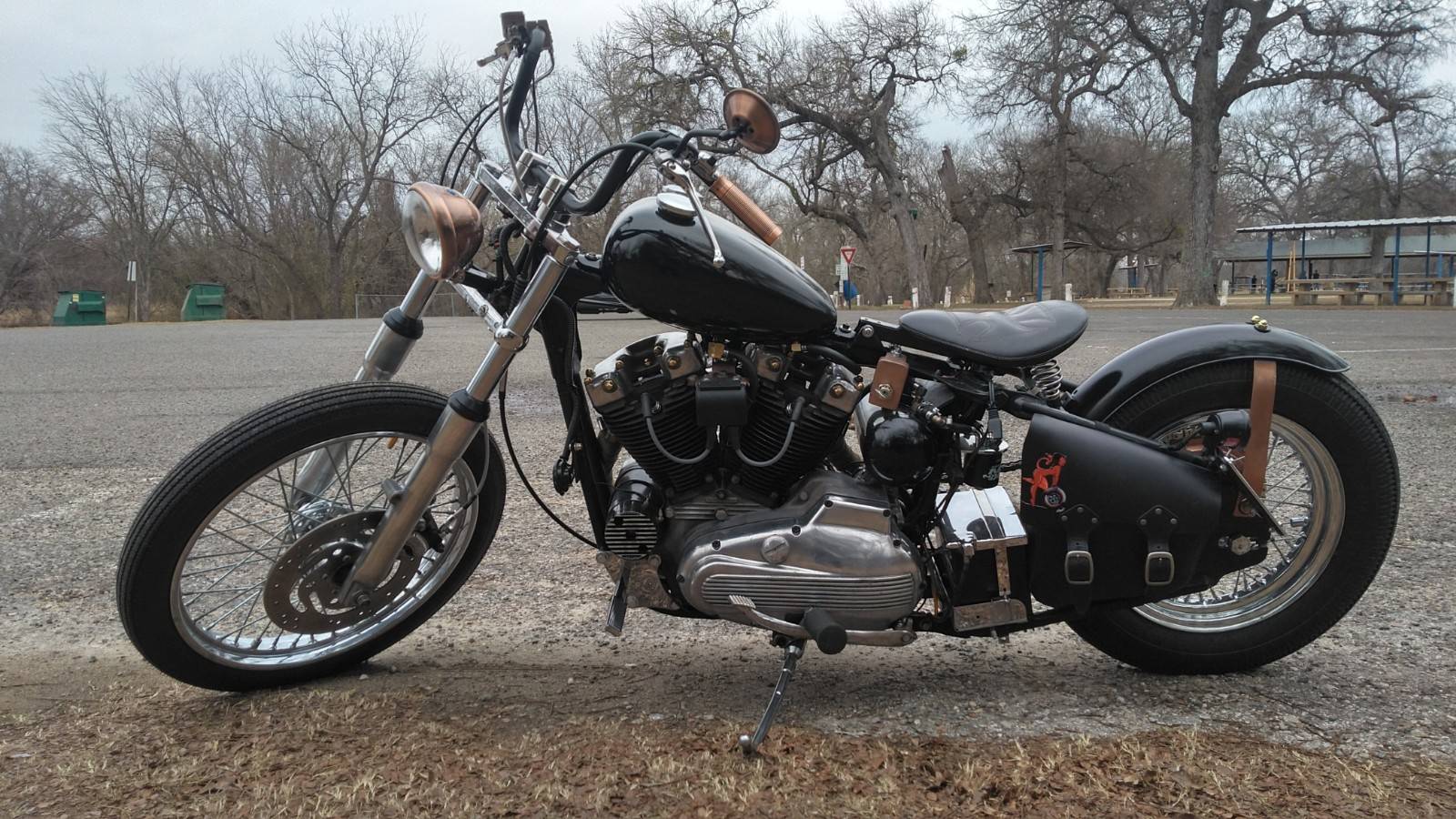 Dent's passion for custom motorcycles spans nearly fifty years, going all the way back to 1975 when he got his first Harley. He was inspired to customize his '74 XLCH by the BC Choppers shop in Portland, Oregon, owned by Barry Cooney. Dent states Cooney and Arlen Ness were the fathers of the west coast digger style.
"I have owned 14 HD bikes since and could not leave any of them alone," Dent reminisces. "Ya gotta make 'em yours!"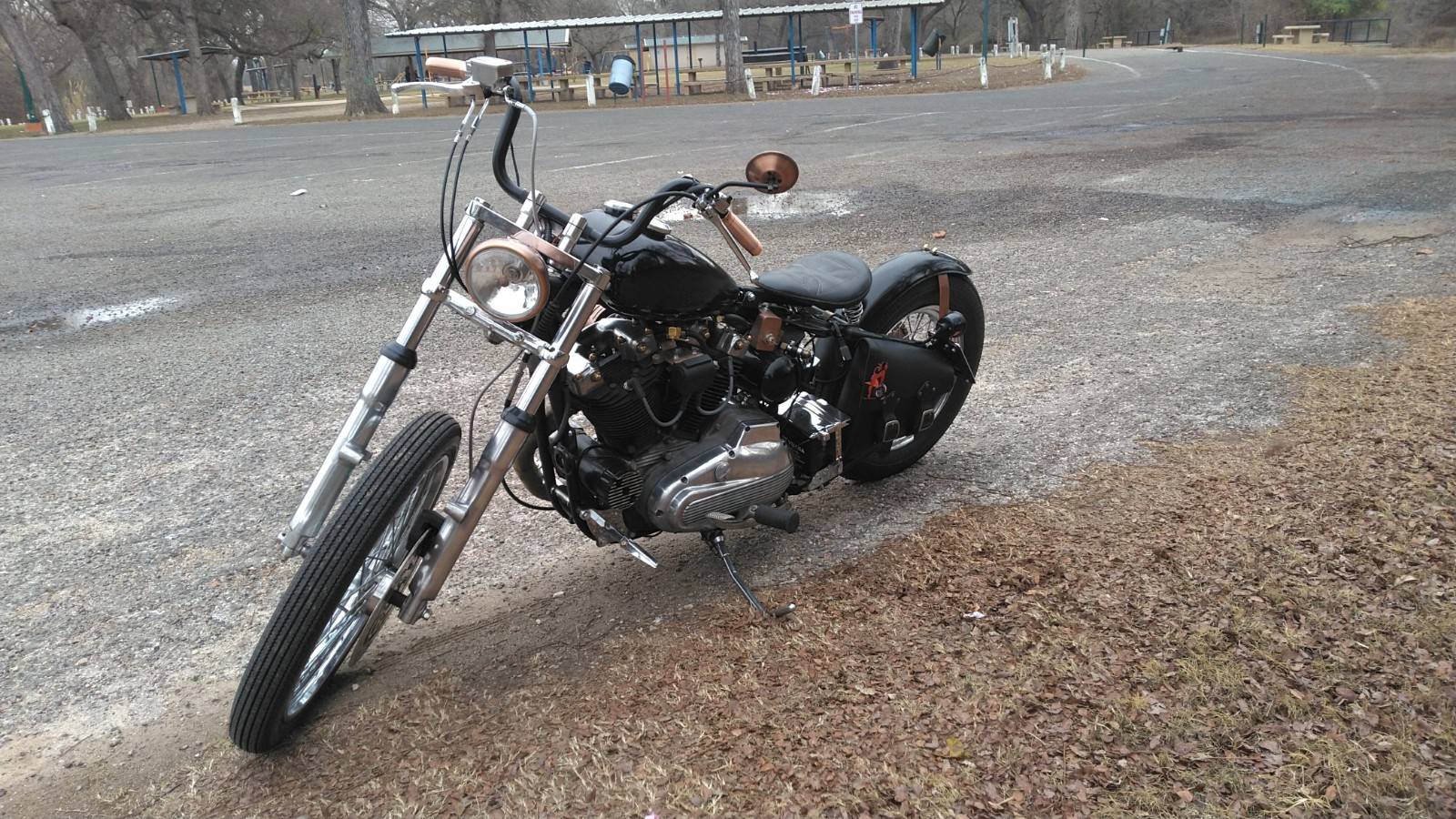 Dent knows building over 50 year old bikes is easy on some days and challenging on others. He believes finding a bike is like finding buried treasure. Ultimately, though, it's the challenge of coming across an unexpected surprise — and then overcoming that challenge so the startup day comes —that really makes the overall experience worthwhile.
"Love to make them run right," Dent admits. "Makes me grin."
Recent Posts
Just call him the bike whisperer. When Ron Dent of Gatesville, Texas, acquired his '67 HD …

Zack Bryant is our latest rider in the spotlight. Based in San Diego, CA, Bryant is an art …

For five consecutive years, the Twin Rivers Chopper Campout has brought together hundreds …