An update on the Sturgis Sportster...we slowly have parts trickling in for the bike. This is the part that always takes the longest if you can't just buy everything at once. Buy some parts, install them, save some money, buy more parts, repeat. That's the part where we are currently at with the build.
I decided to go with Progressive Shocks, 14" in the rear to even out the bike and give it that really tall look.
Check out the video here:
---
Here's the parts that were installed in this video: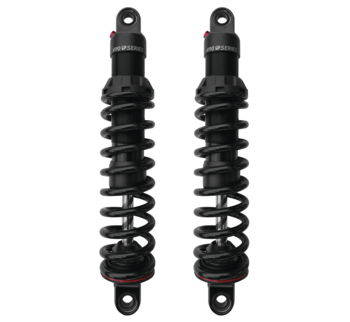 These shocks were an easy install but did require the need to be spaced out. The stock shocks had thicker mounts than these.
---
Let us know what you think in the comments below.
---
Recent Posts
We're now carrying camchest kits from Fueling and they are available in three different st …

Our exclusive Moto Gloves were created with two important things in mind: performance and …

Tyler O'Hara won the inaugural Drag Specialties' King of the Baggers Race on an S&S Cy …