Deadbeats from near and far rode on up to the Fiddlehead Campground in Fryeburg, Maine on the weekend of August 27-29, 2021 for the annual Deadbeat Retreat. We sent the summer off in style with riding, diving and drinking; we even celebrated our first Deadbeat Wedding!
---
The 2021 Retreat Event Video, check it out!
---
Shots of the Deadbeat Retreat, taken by Matty Winslow (@chopperfisher on Instagram):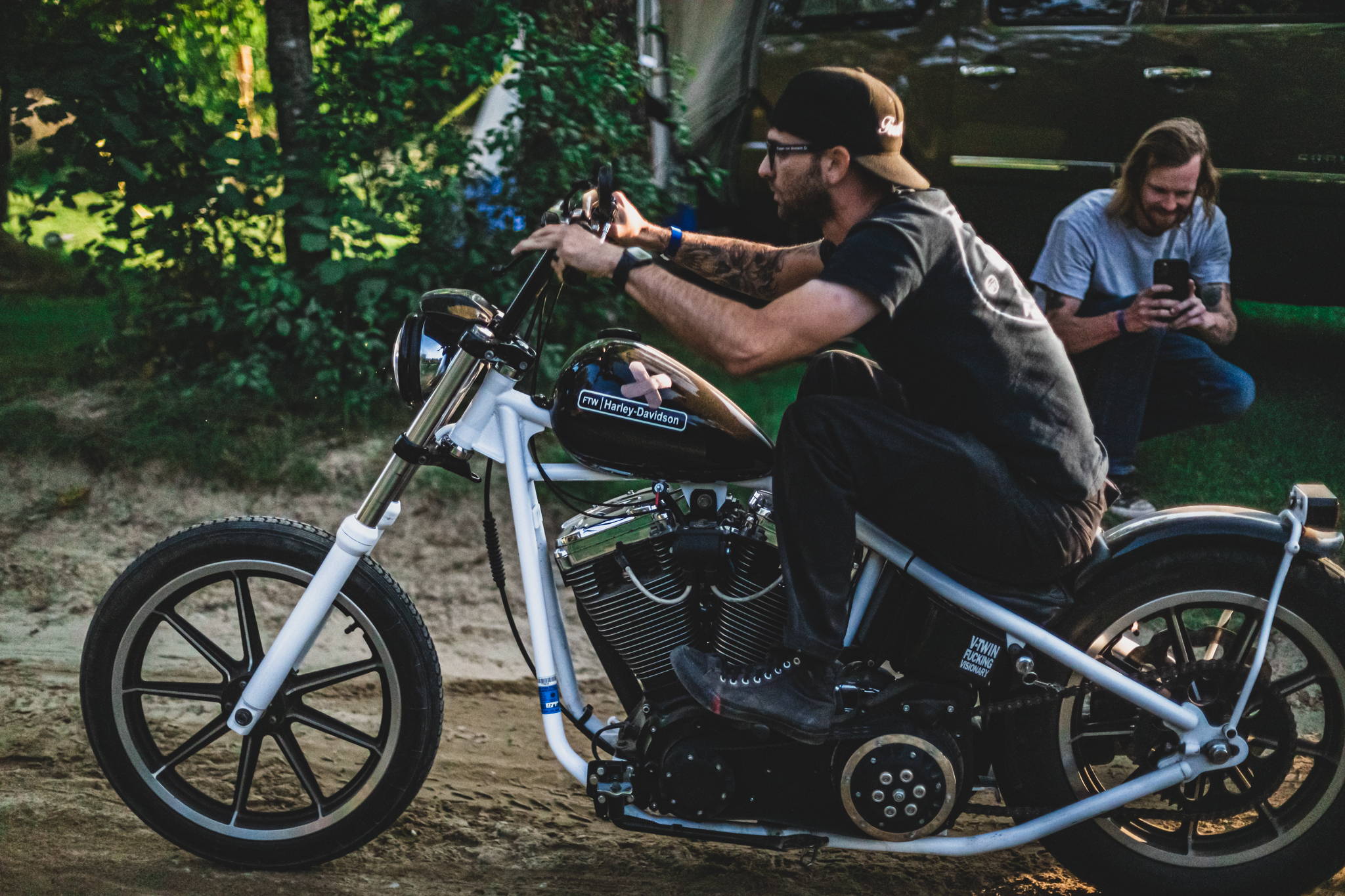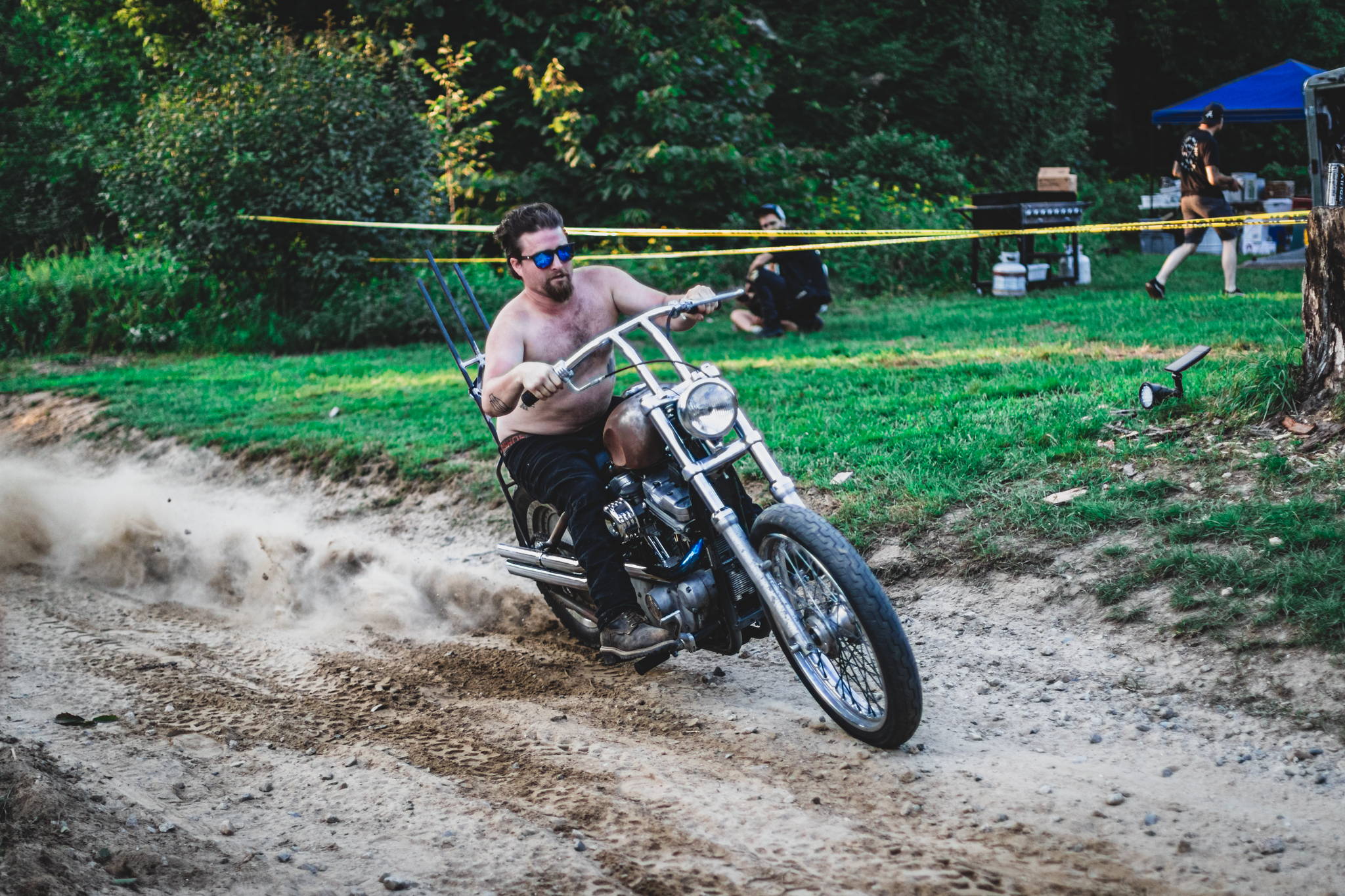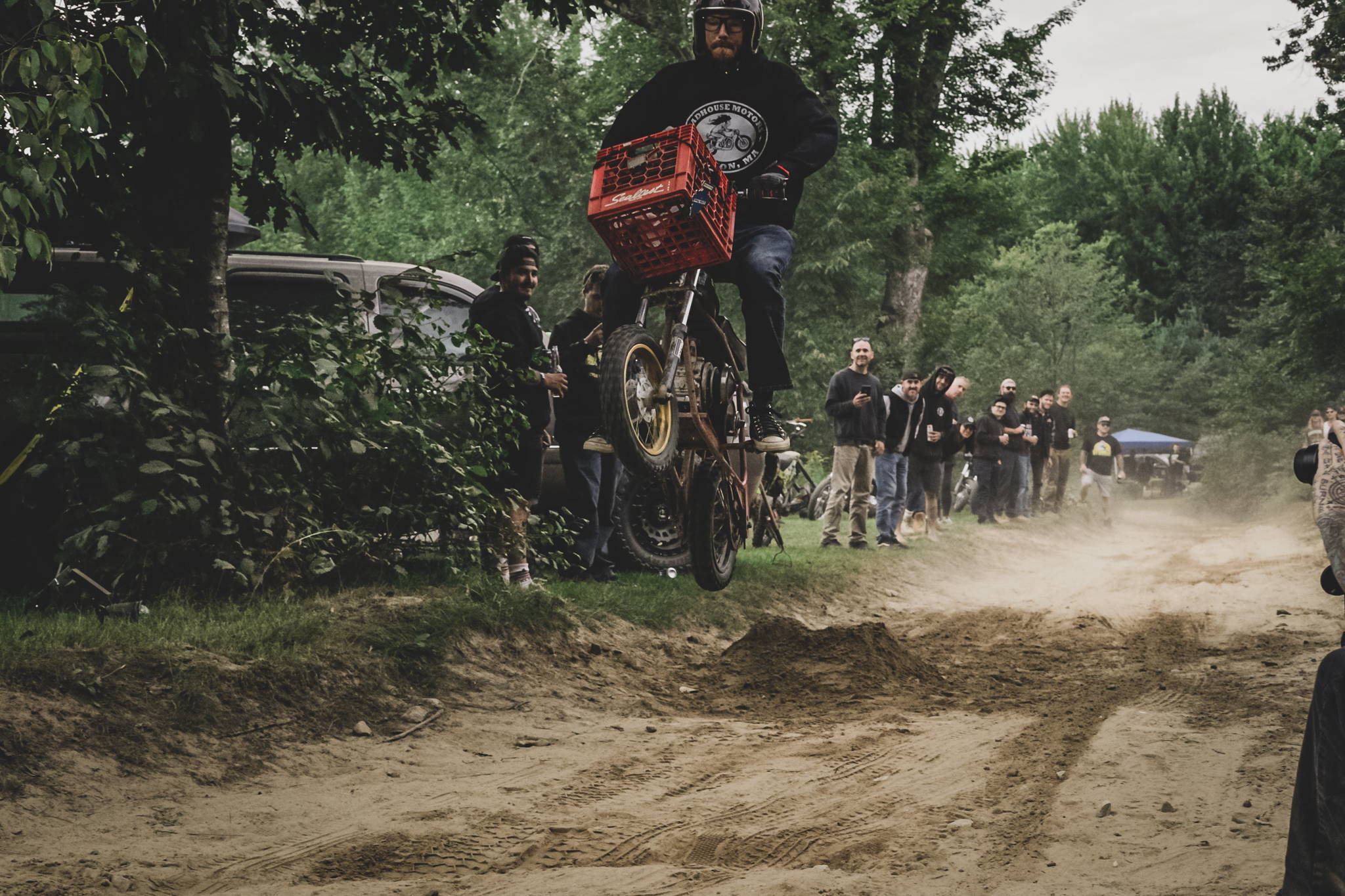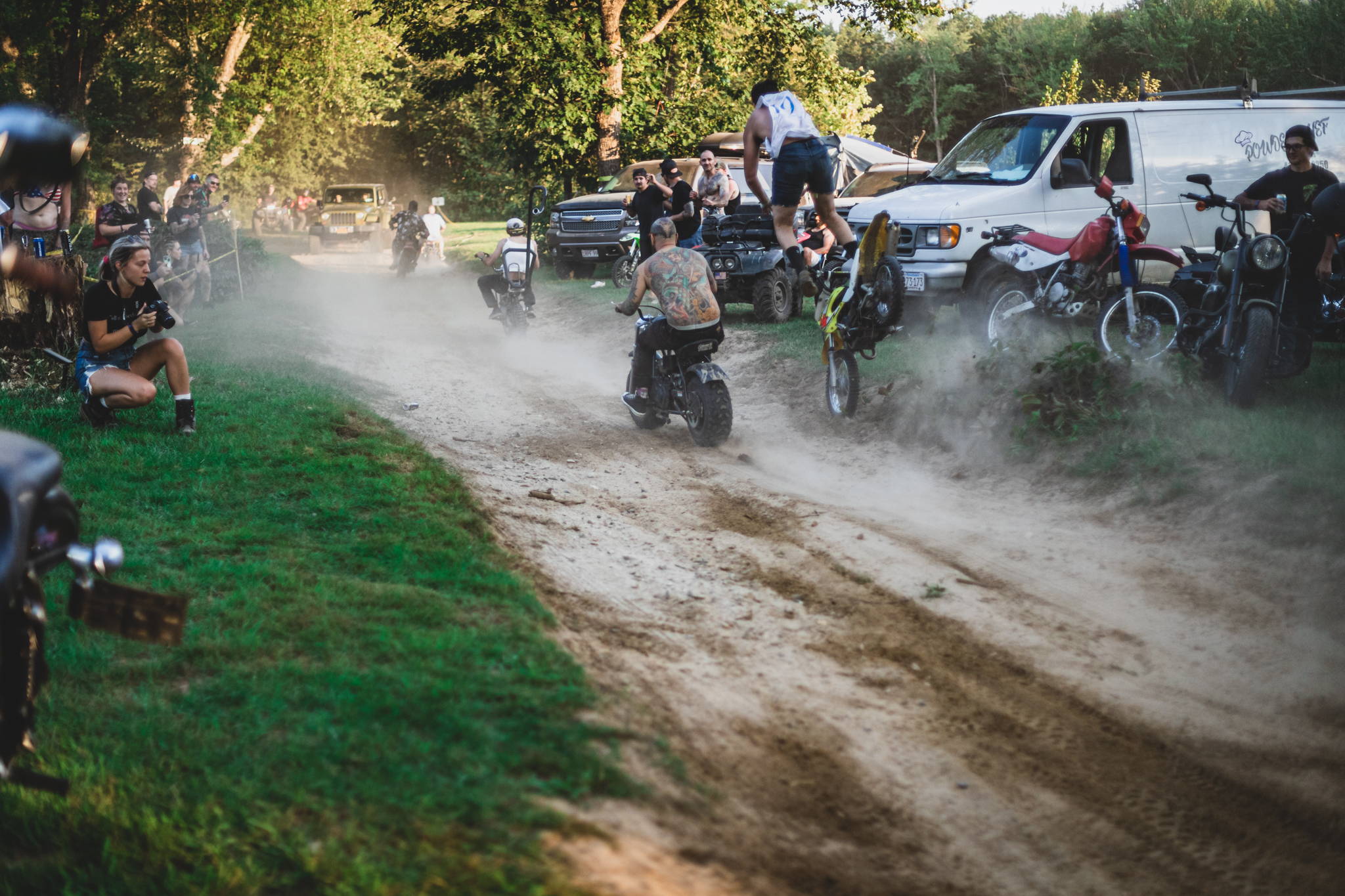 Look Mom I can fly!
(PS he didn't get hurt).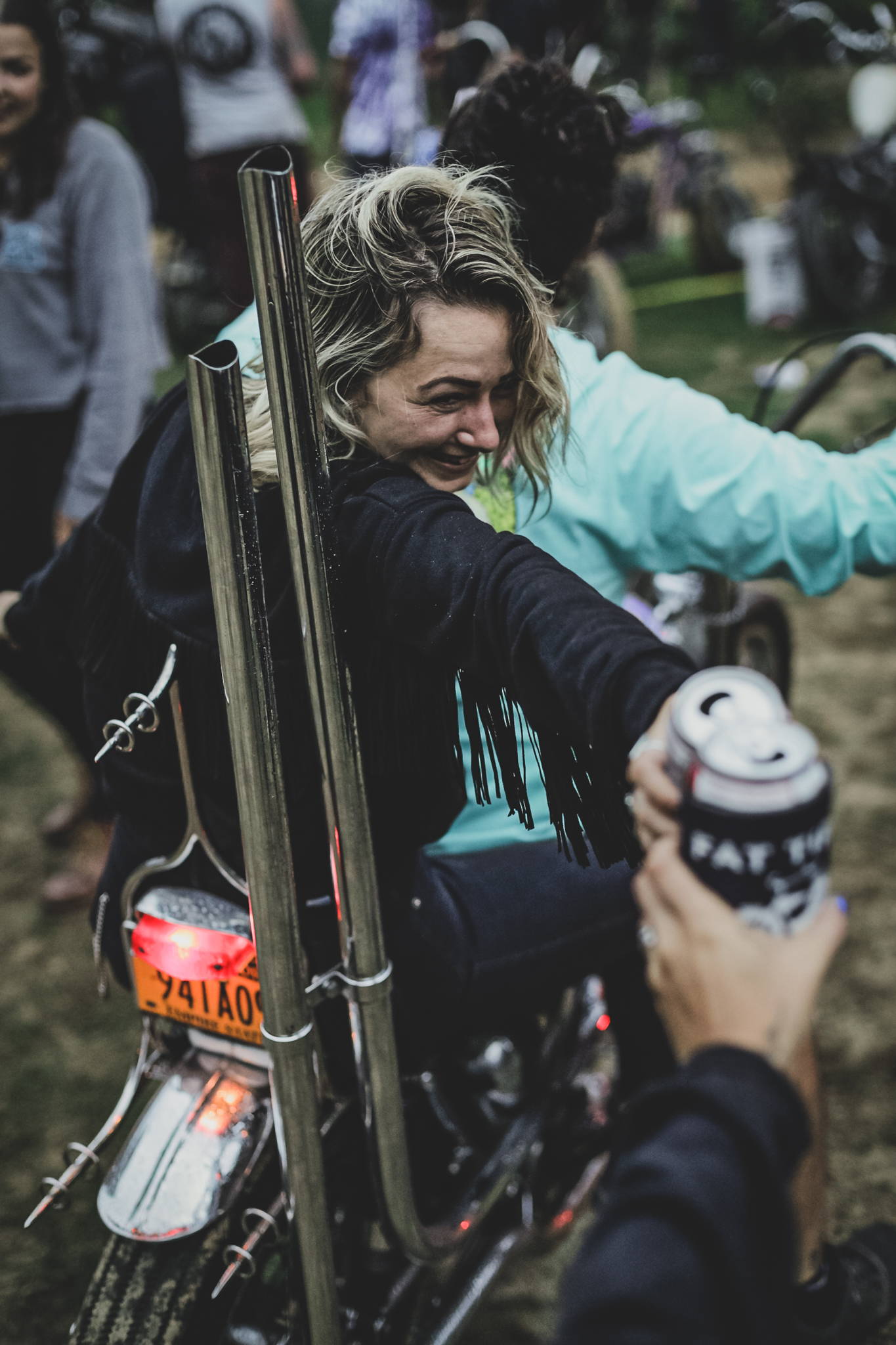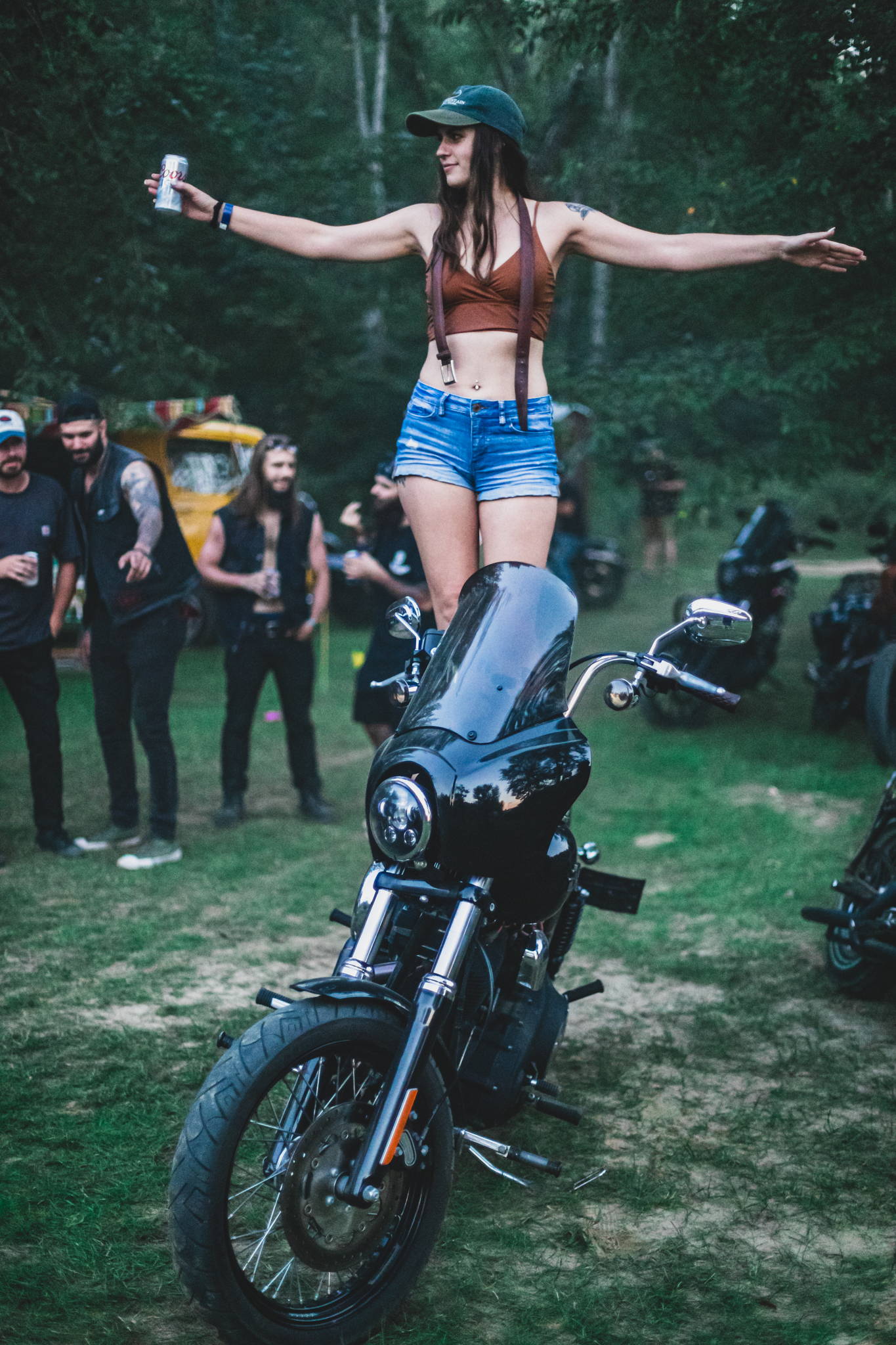 ---
This out-of-this-world spaceship touched down at our main landing site.
Designed by Rick from @chicken_fried_choppers.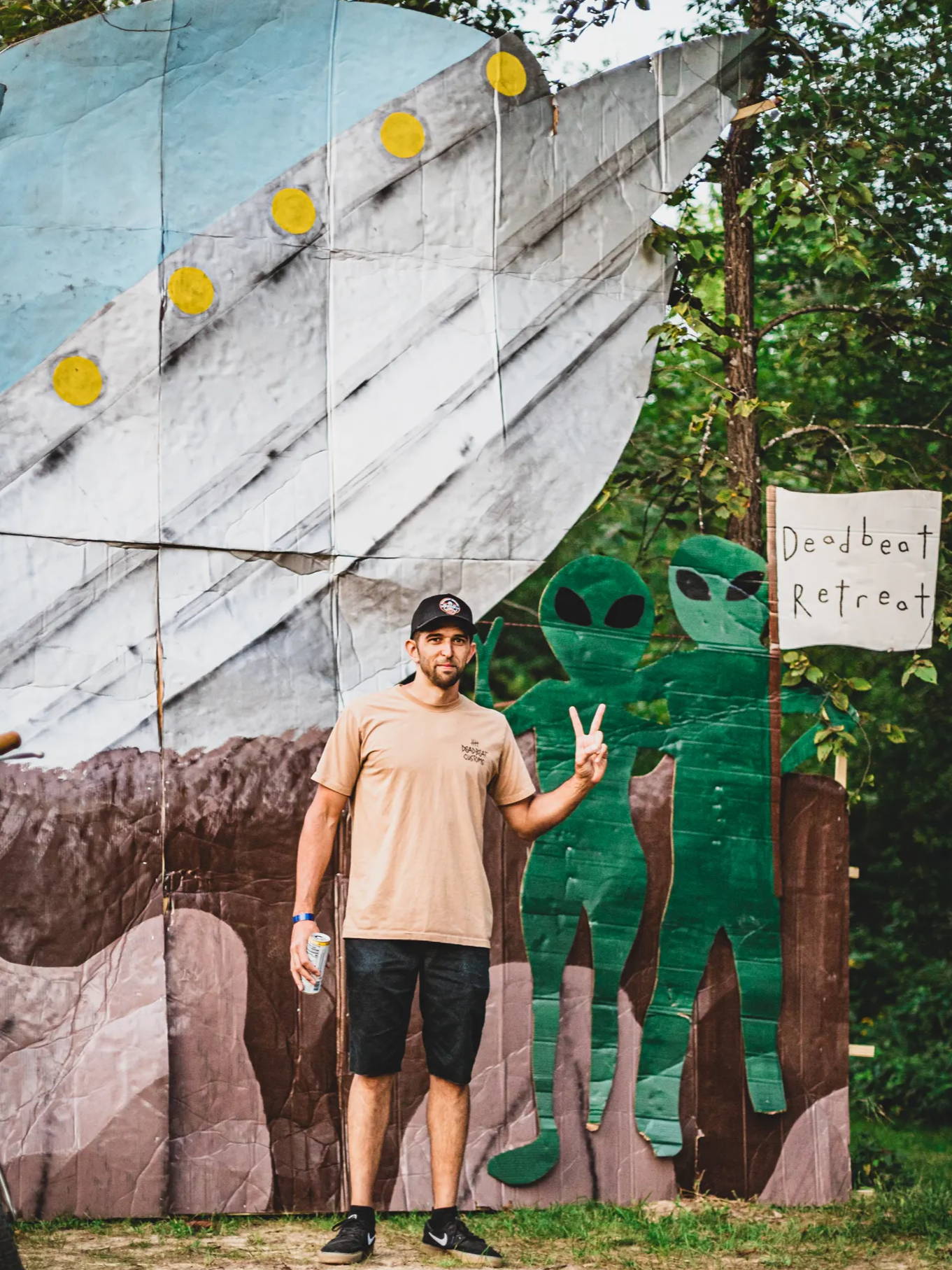 ---
Saturday night is when all the fun went off! We had a ride in bike show, bike games, the first ever Deadbeat Retreat Wedding and a band.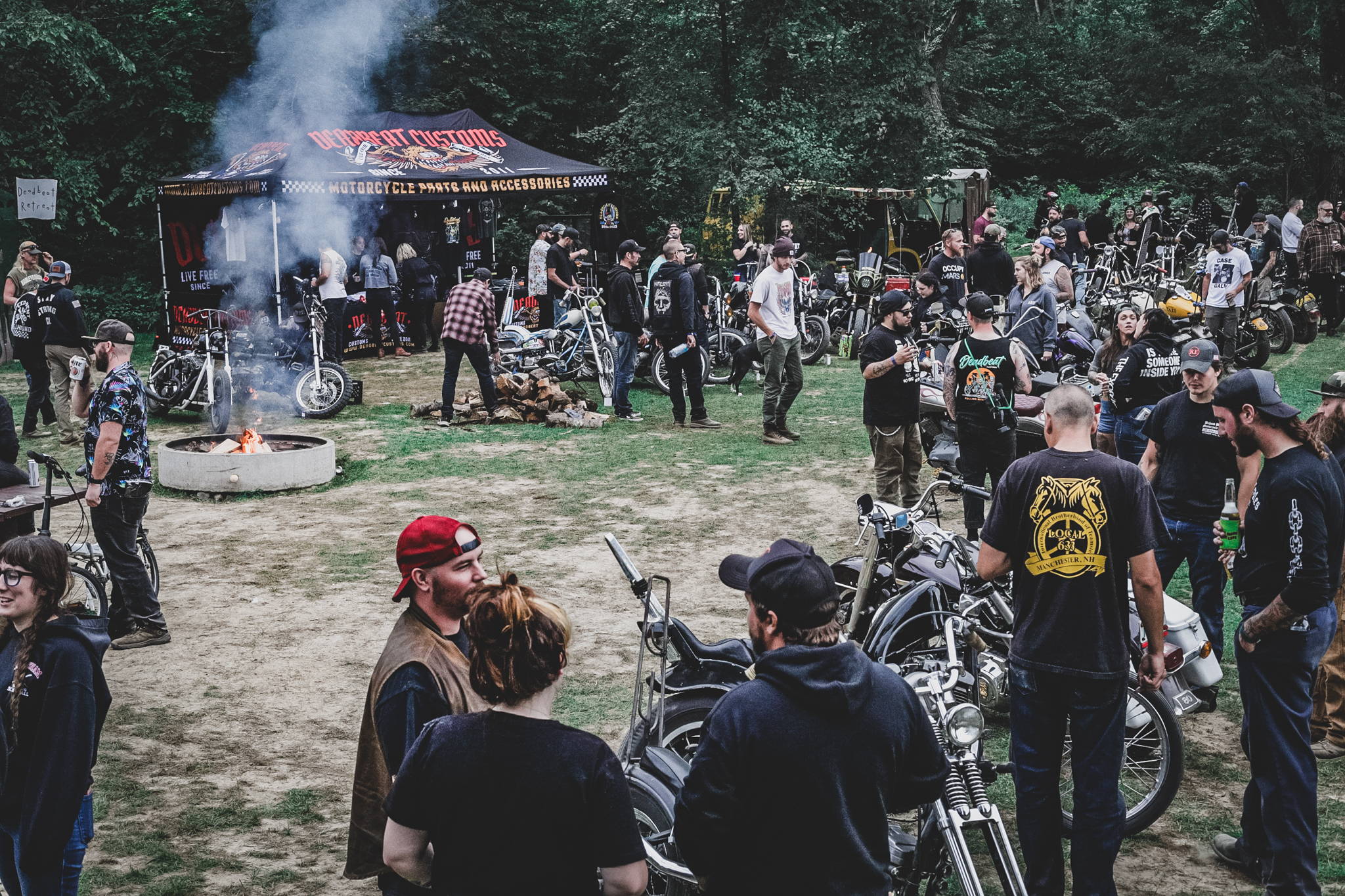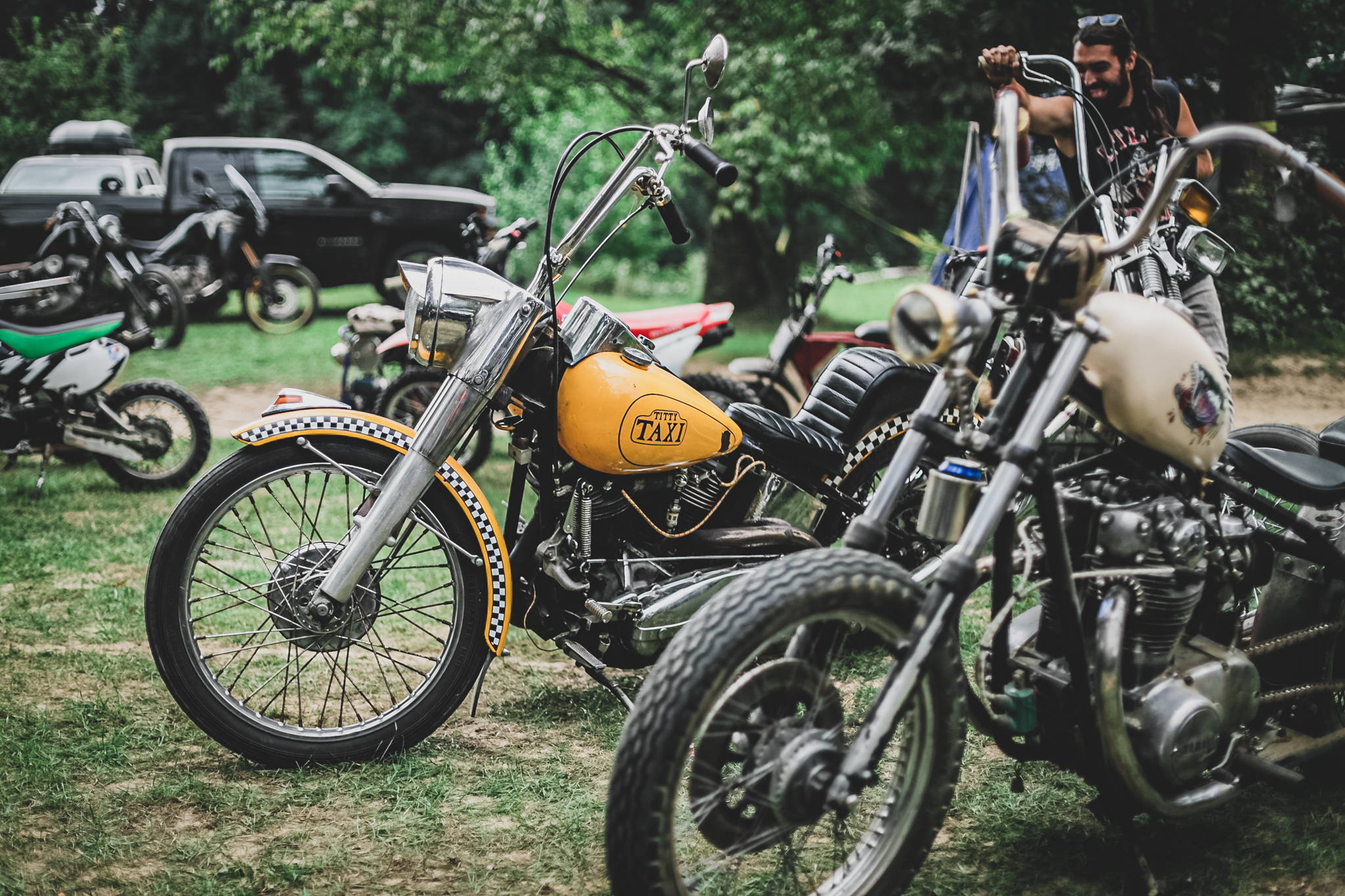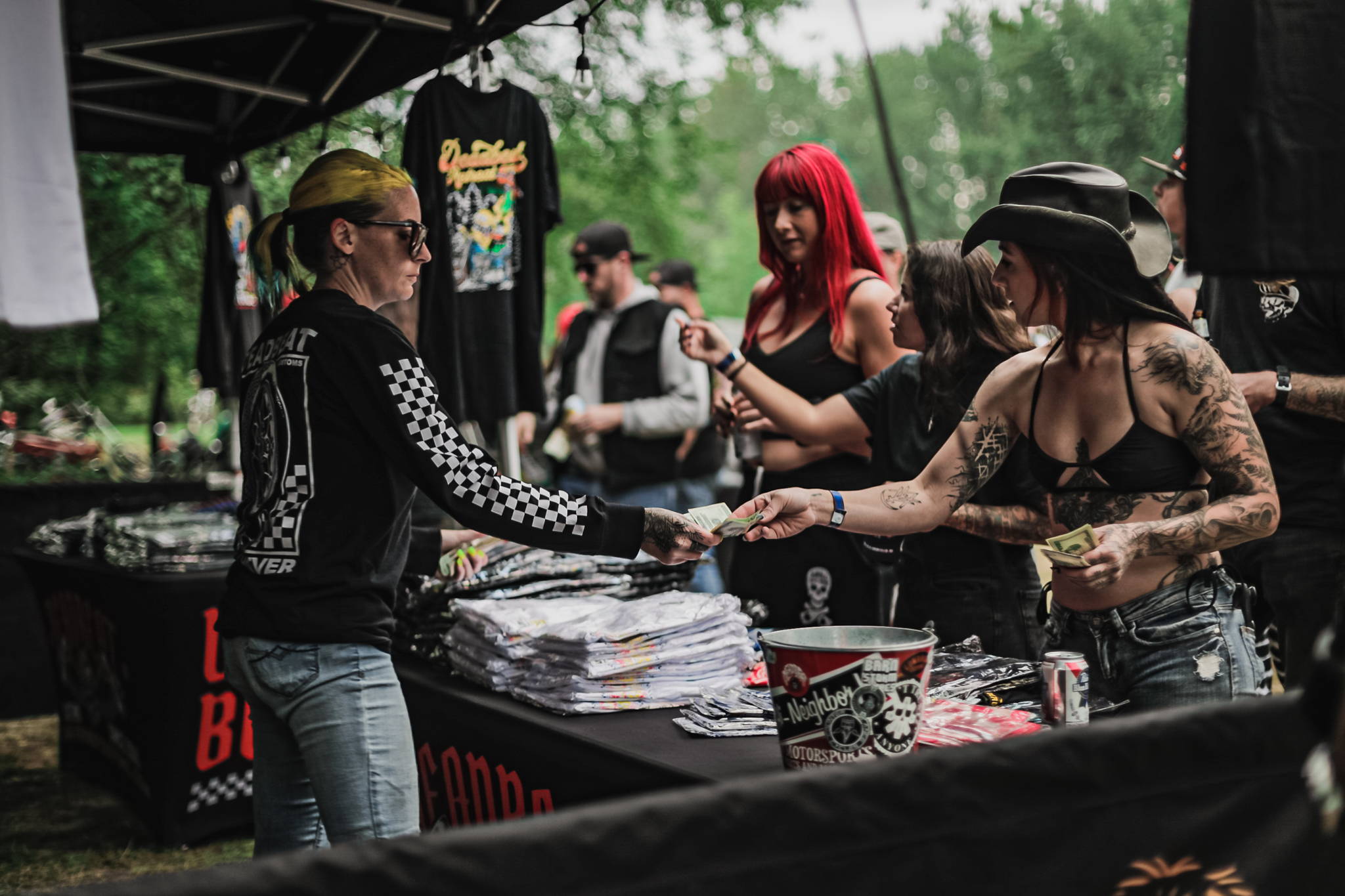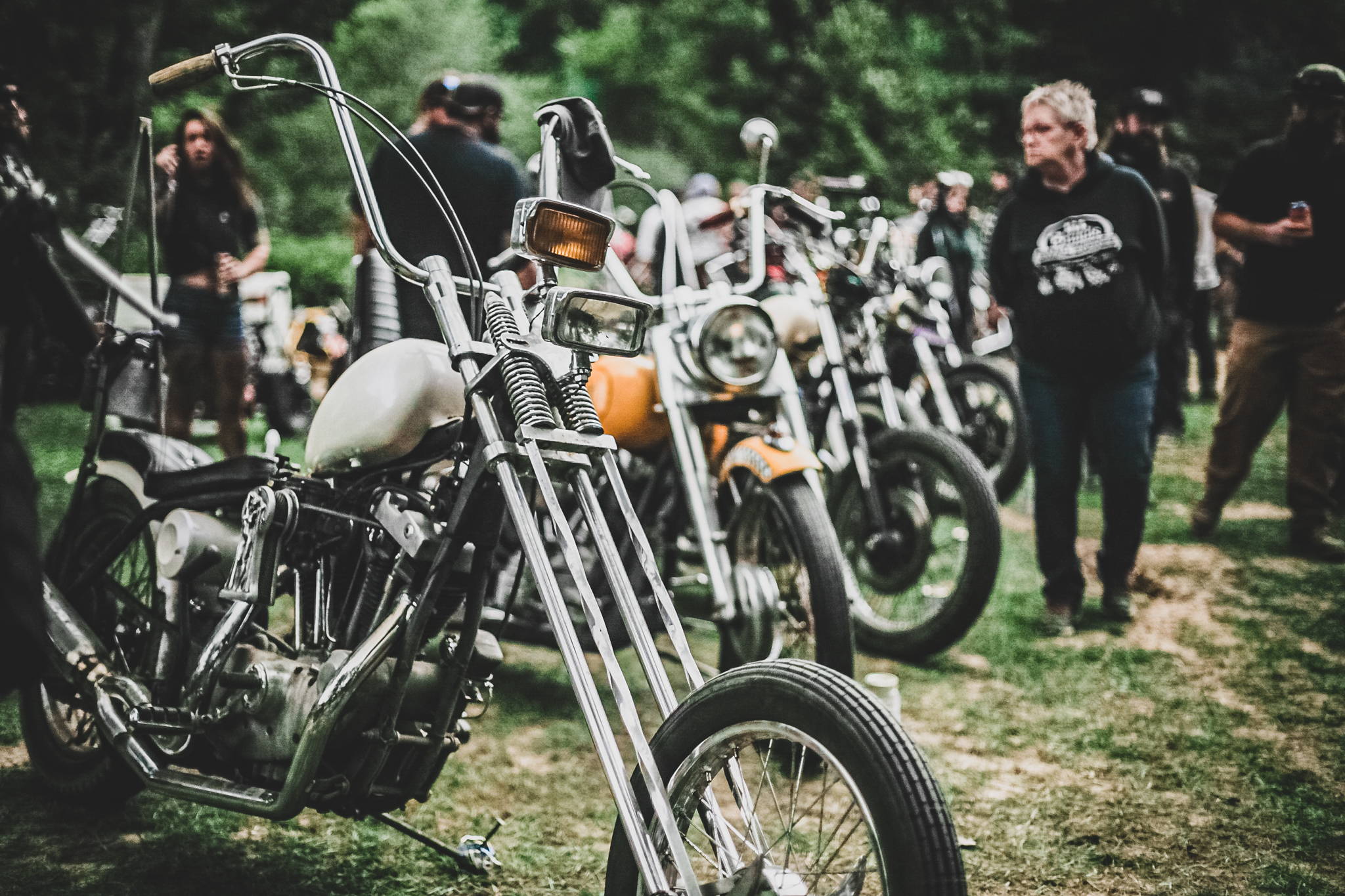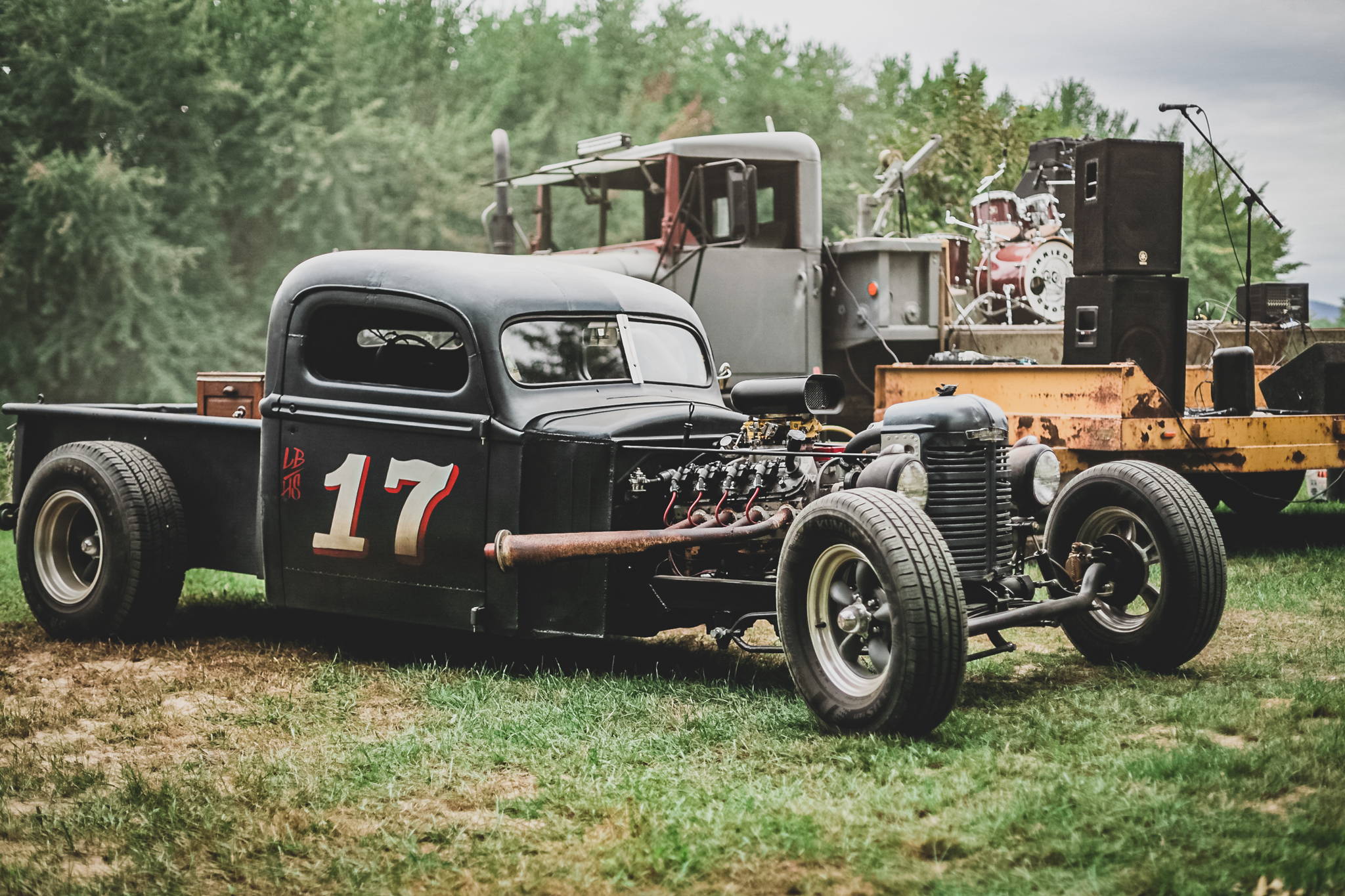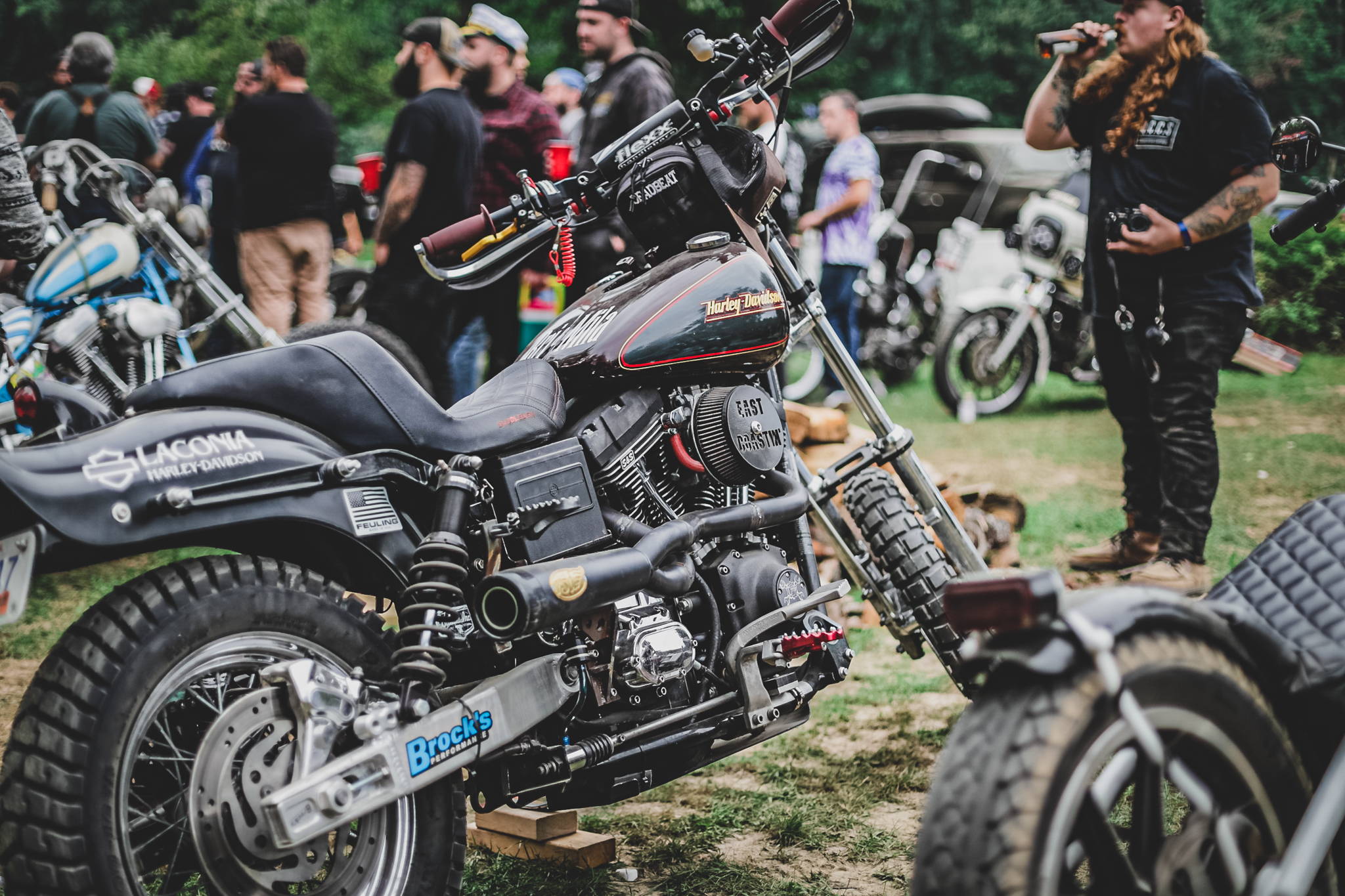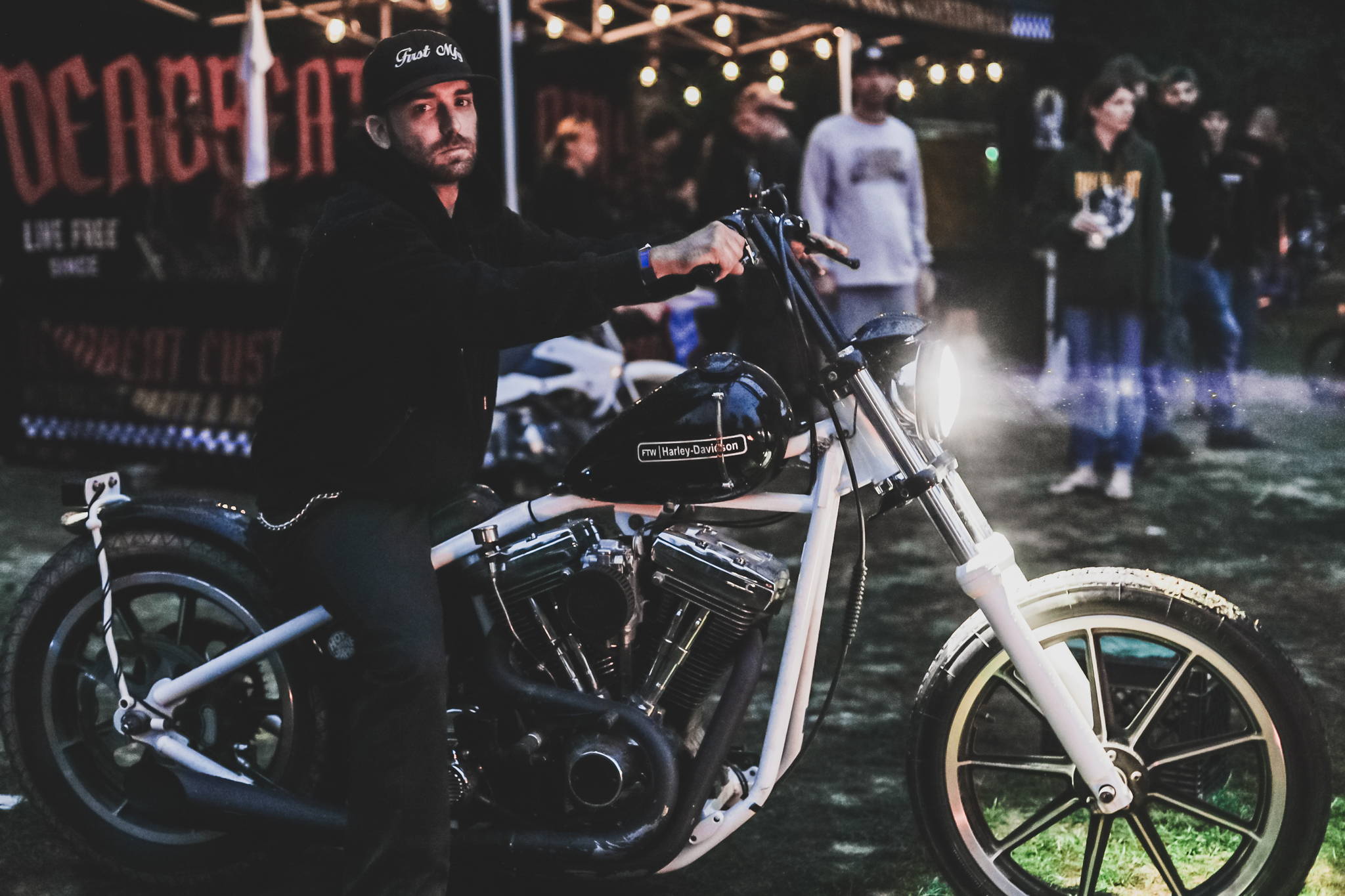 ---
The votes were in, Jason Boire and his one-of-a-kind 1980 XS650 took home Peoples Choice. Cheers, brother! Be sure to follow Jason on Instagram @jaybeard28!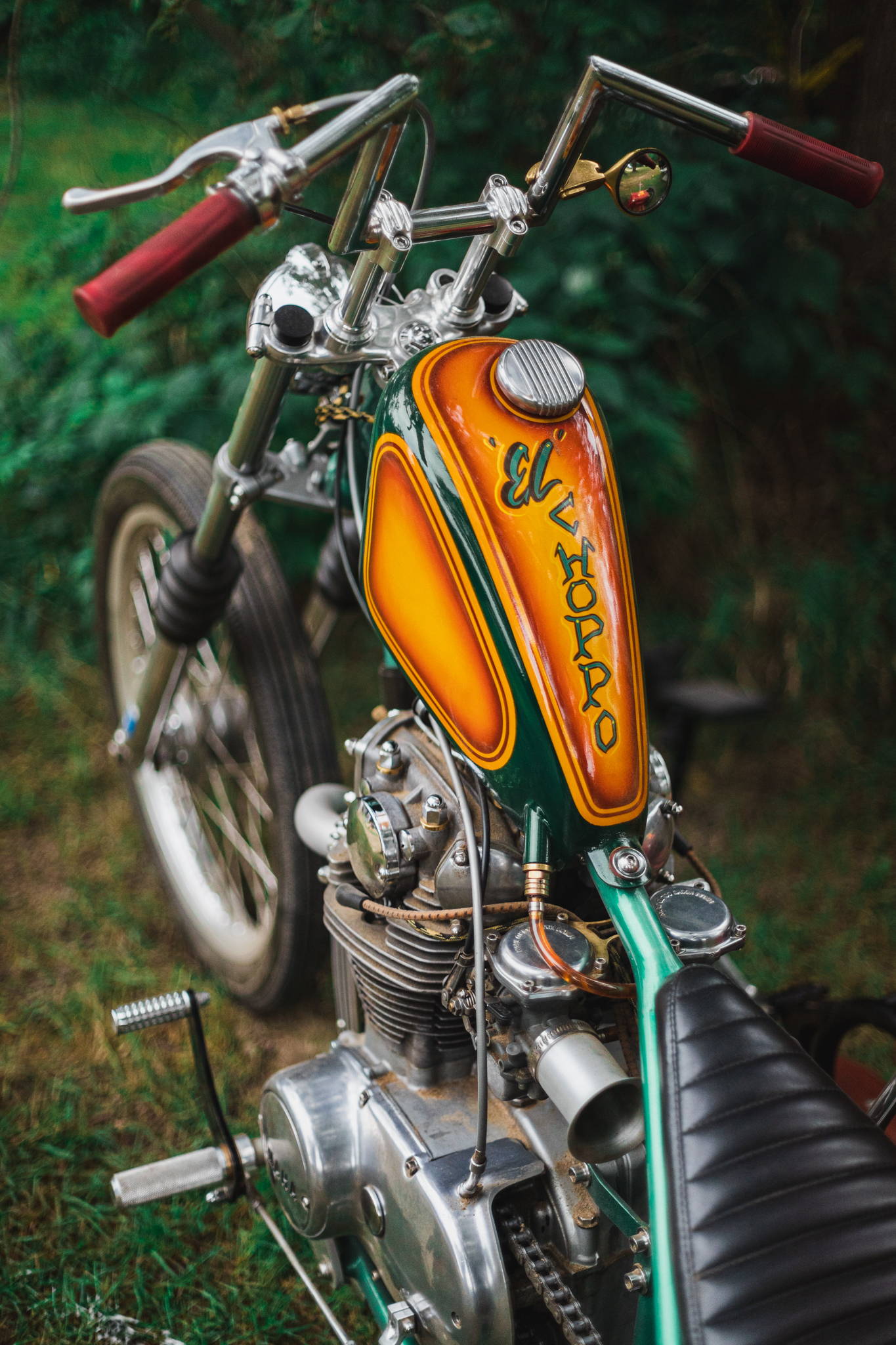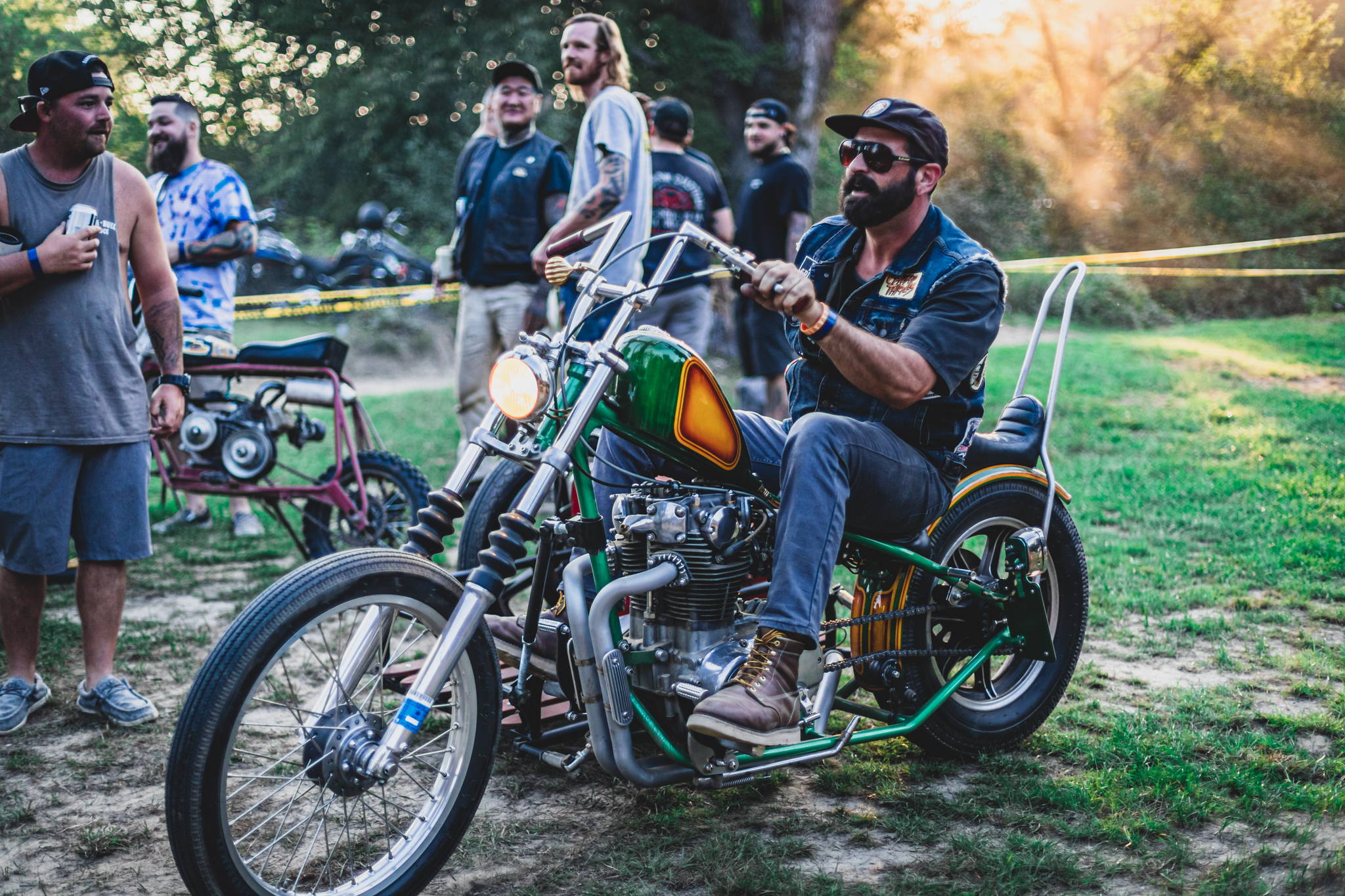 Jason took home this custom-painted Deadbeat Slim Helmet painted by @frontiersmen_studio and $350 in cash courtesy of Law Tigers: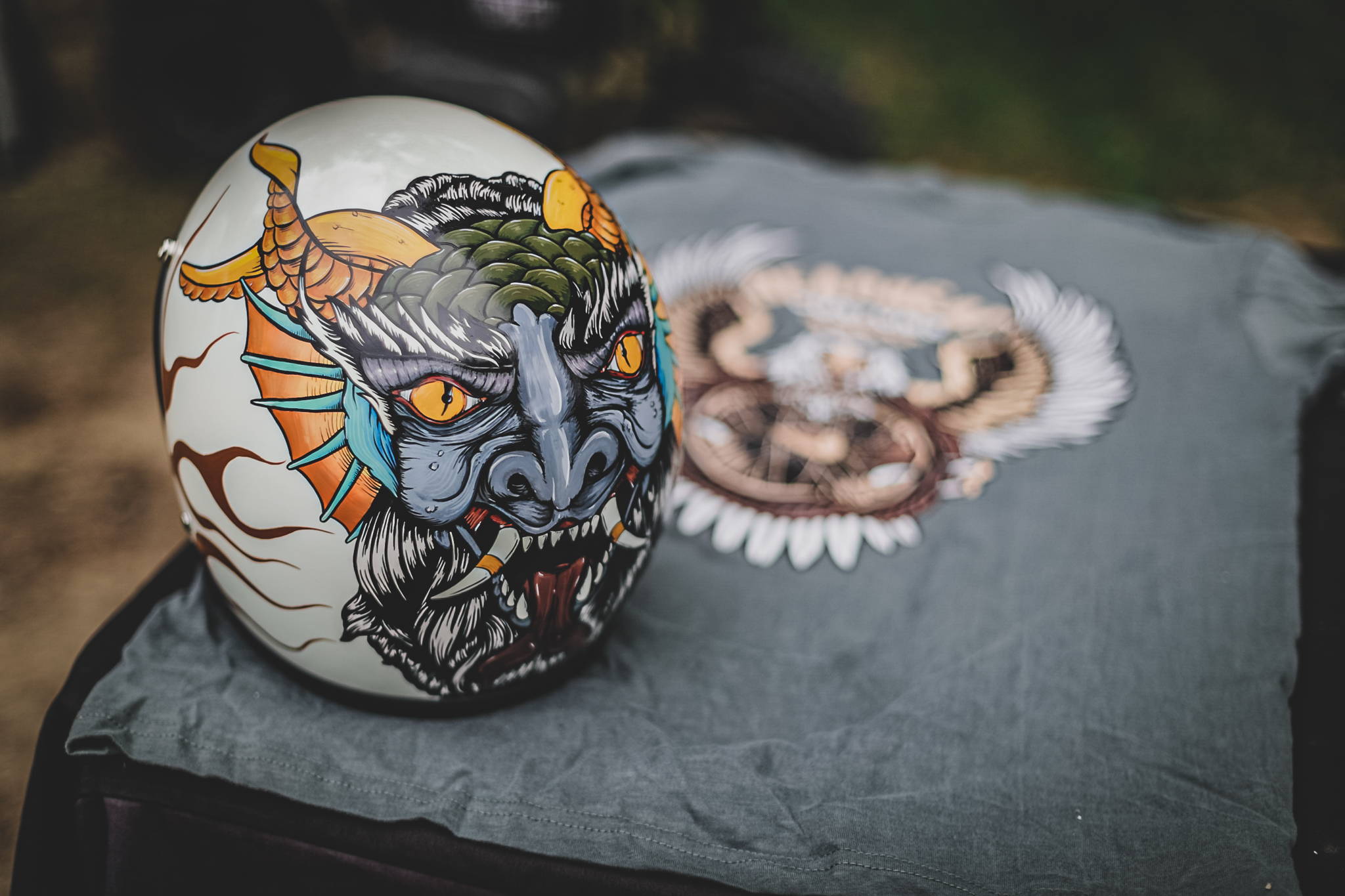 ---
Nothing like some fun and games! Shoutout to our friend Larry for bringing the watermelons!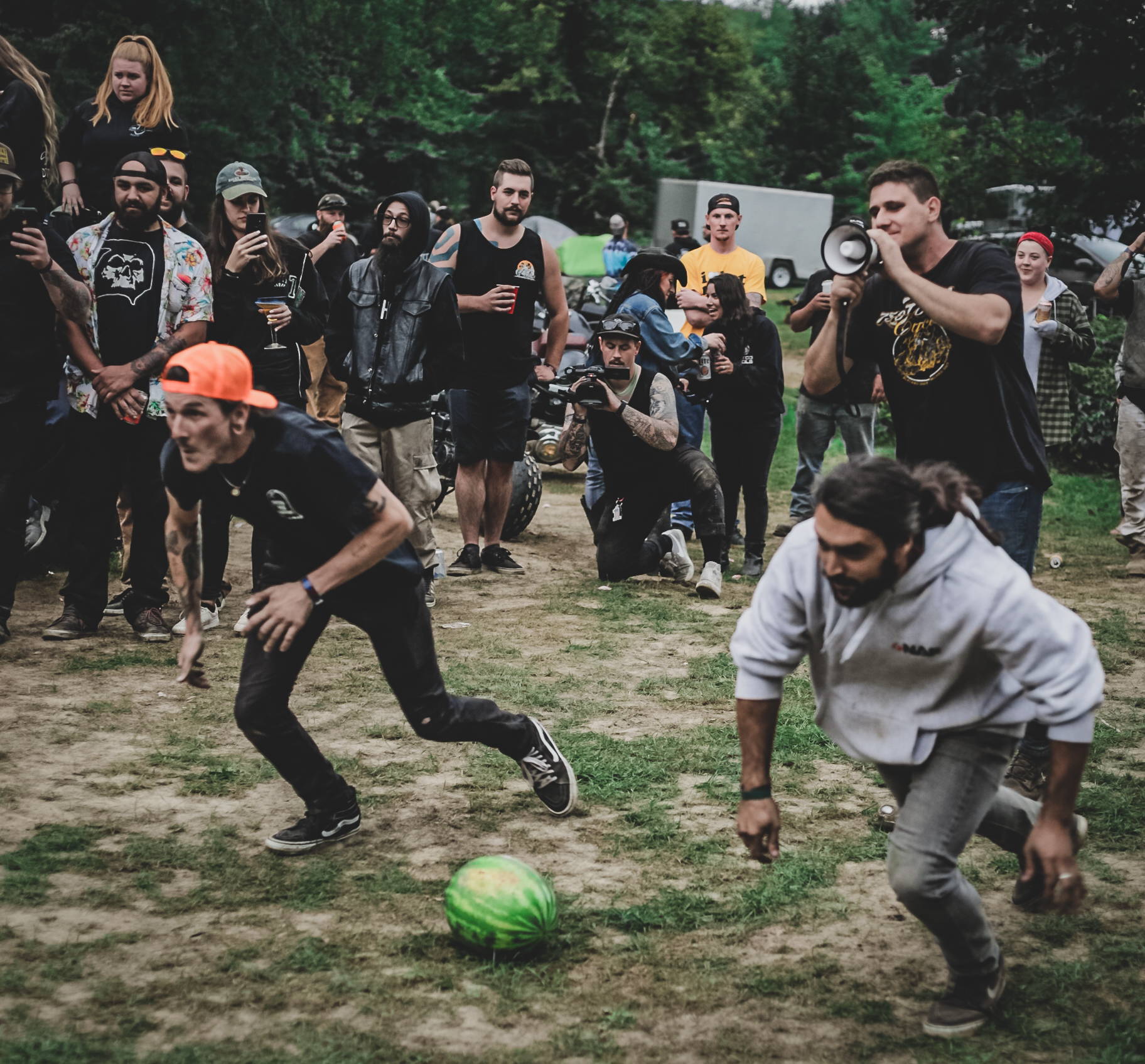 ---
The big moment! The very first Deadbeat Wedding!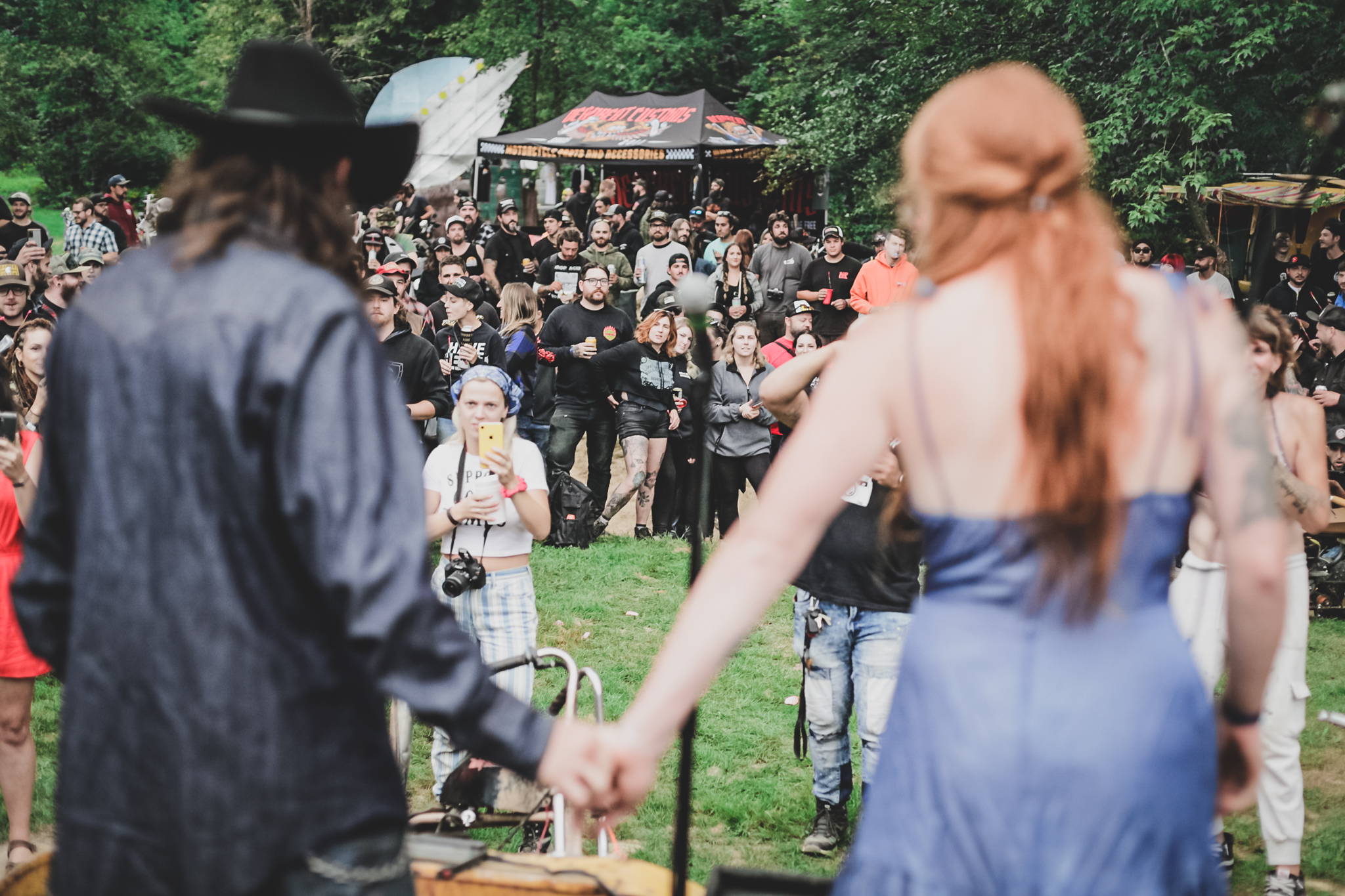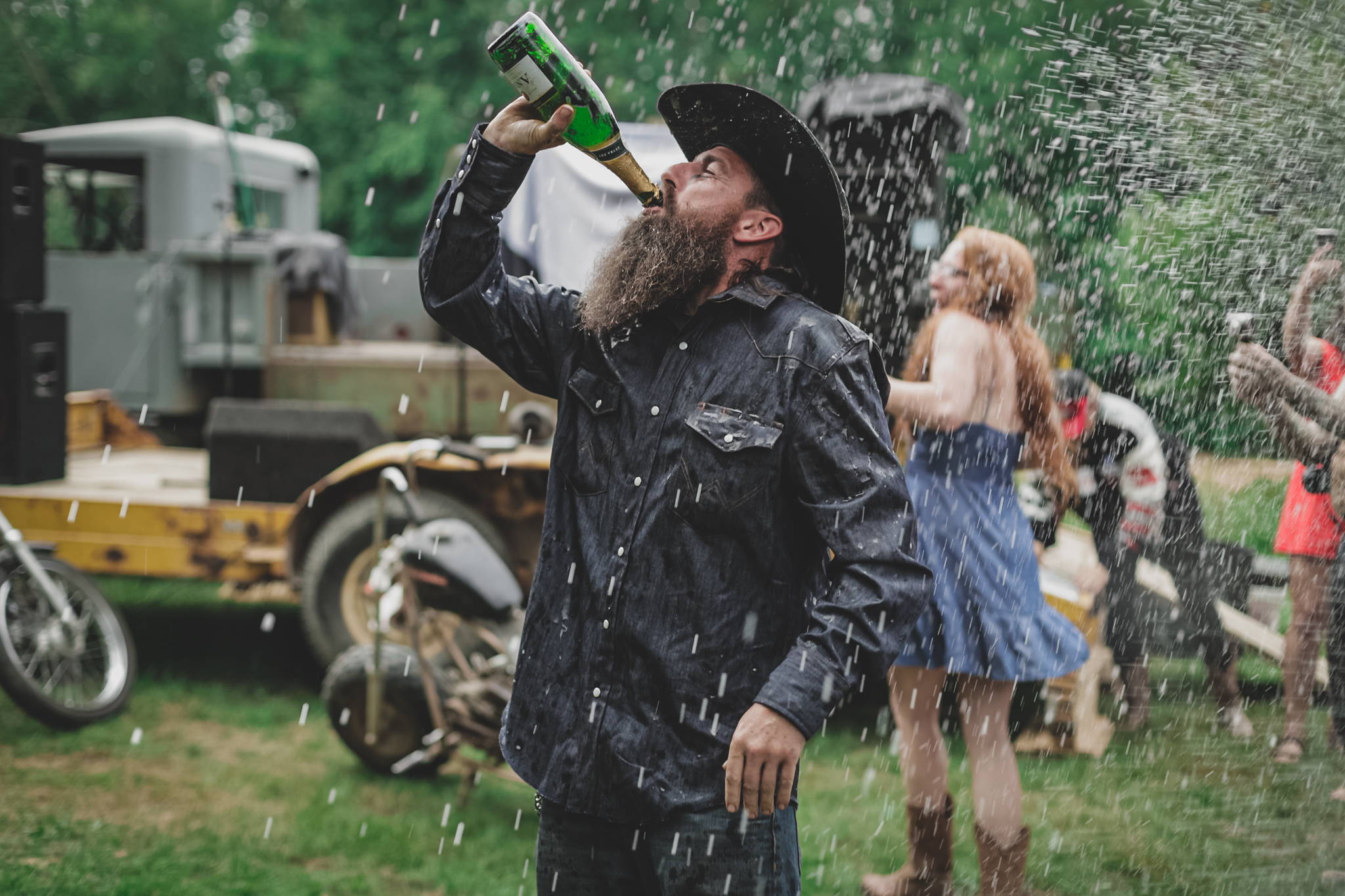 A heartfelt congratulations to @_digital_hotsauce_ and @crimson.and.chrome . Cheers!
---
To close out the weekend, we rocked out to tunes by The Worried.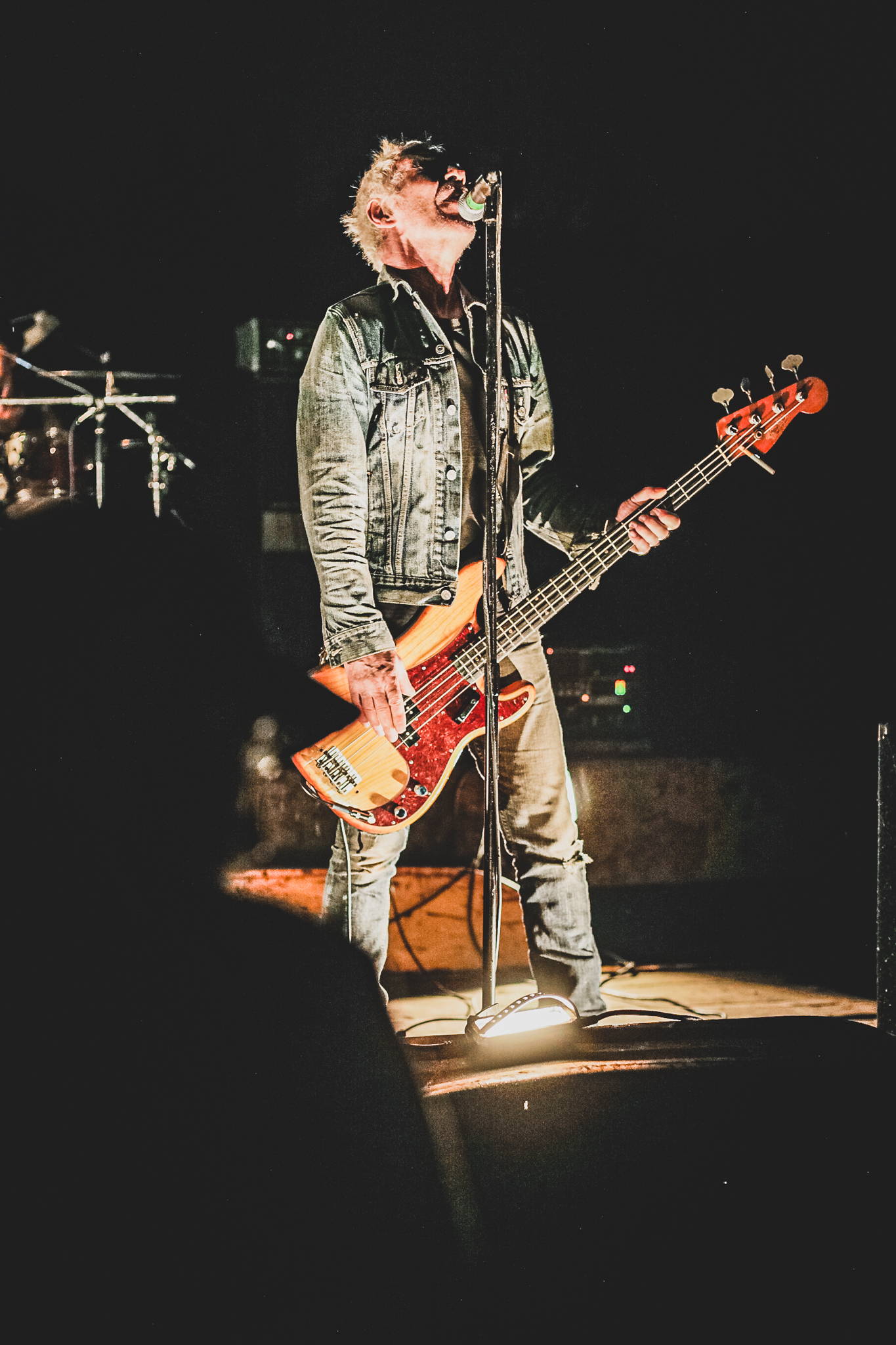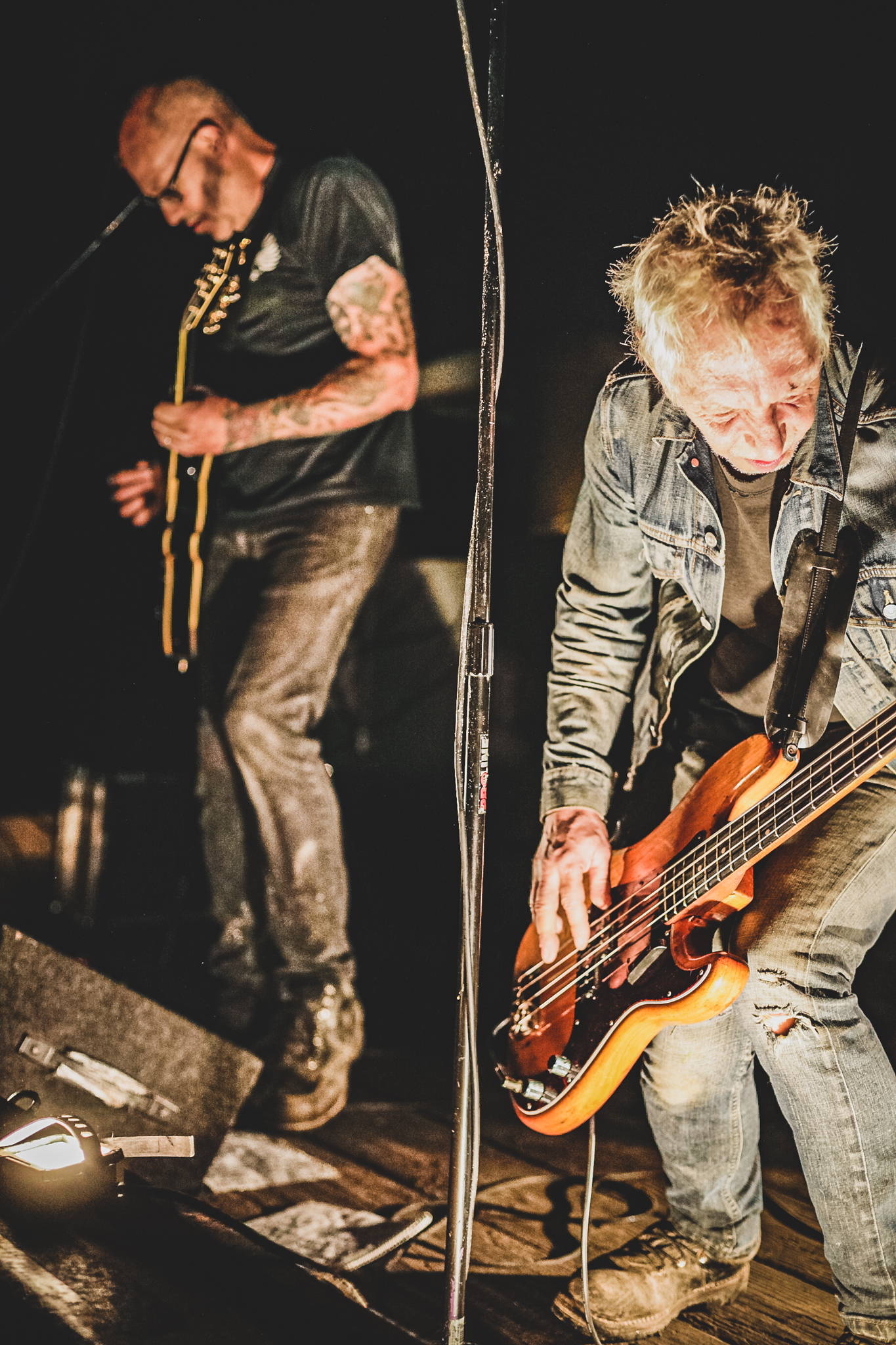 Keep rocking, Deadbeats! See you next summer!
Recent Posts
Our latest rider in the Spotlight is AJ Bengoa! His bike is an '81 FXWG Swing Arm Shovelhe …

Deadbeats from near and far rode on up to the Fiddlehead Campground in Fryeburg, Maine on …

Ride, Camp, & Party on the Saco River. …