The Mooneyes Hot Rod Custom Show is unlike any car or motorcycle show I've ever been to. This event is special. Builders, Riders and Enthusiest all dream of making it to this show. The Mooneyes Hot Rod Custom Show, also known as HRCS (check #hrcs2018 on Instagram) brings both car and motorcycle builders together to truly celebrate Kustom Kulture. The 2018 event slogan was "Tai Setsu Ni," which means Cherish Our Kulture in english. In my mind that's exactly what they do in Japan and that's exactly why the Mooneyes show is so special. Everything about the show goes above and beyond any other show, from the pre-party music, tacos and saki, to the events red carpet style builder ride in. When's the last time you saw a bike or car builder get presented into a show and have the entire venue line up like the red carpet at the Grammy's to see the builder roll into the building...never, and let me tell you it's awesome.
This entire trip was a dice roll, I've never personally been outside of the US and the furthest we've ventured with Deadbeat Customs is Sturgis, South Dakota. It's always been a dream of mine to attend this show, and getting to vend and show people 6,700 miles from home our brand was amazing. We packed all of our merch on the plane with us and lugged it to the event, all 100 pounds of it...100 pounds is the maximum you can bring for luggage on the plane, so that's exactly what we did.
If you're going to make the trip to the Mooneyes Show I'd recommend making a week out of it. Be sure to venture out of Yokohama and into Tokyo. Hitting certain areas like Shibuya, and Shinjuku inside of the city, and don't forget the Moon Cafe!
Check out our event recap video on Youtube:
Photos from the 2018 Mooneyes Hot Rod Custom Show: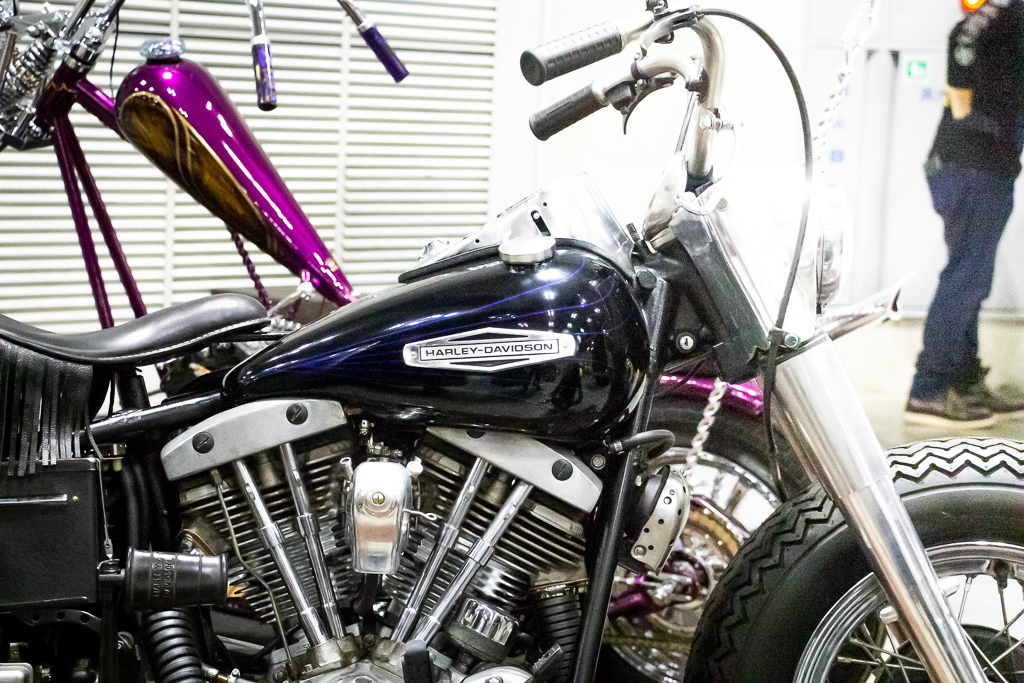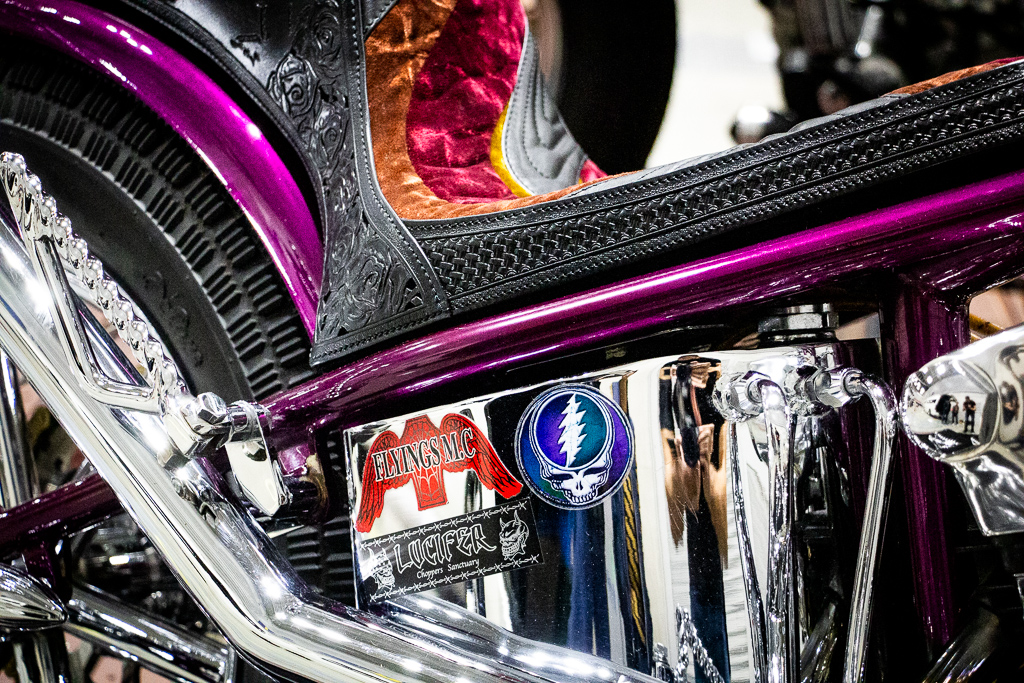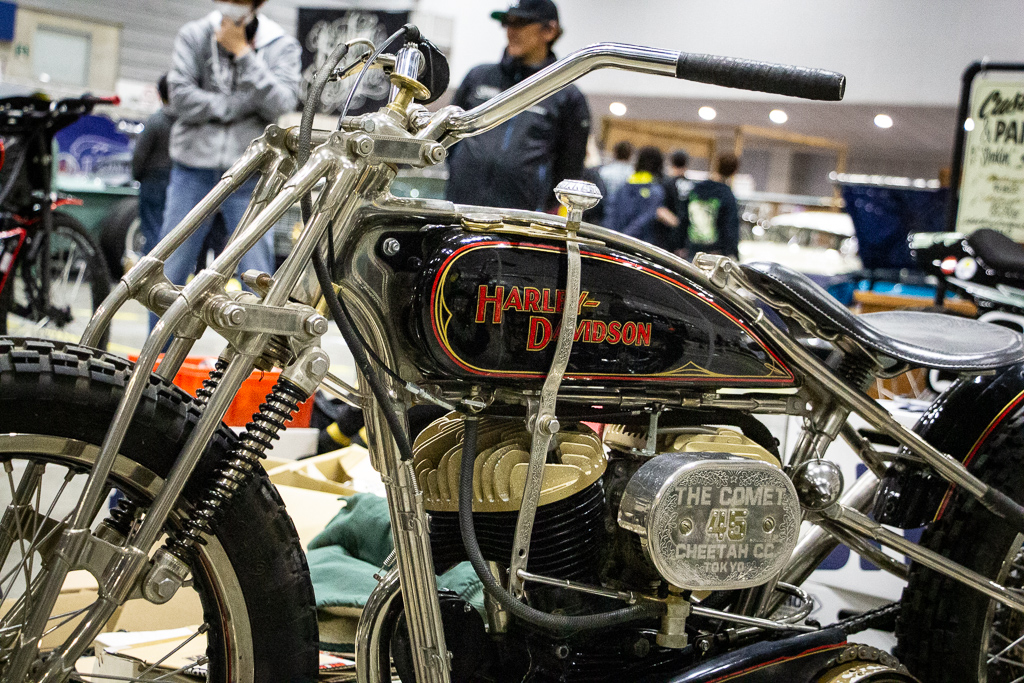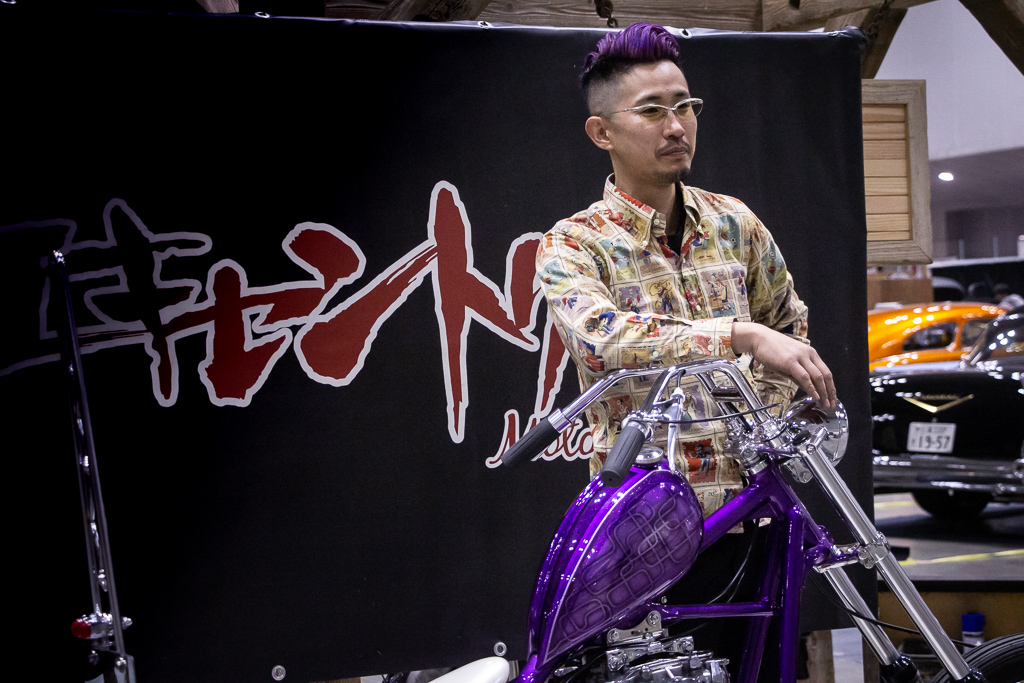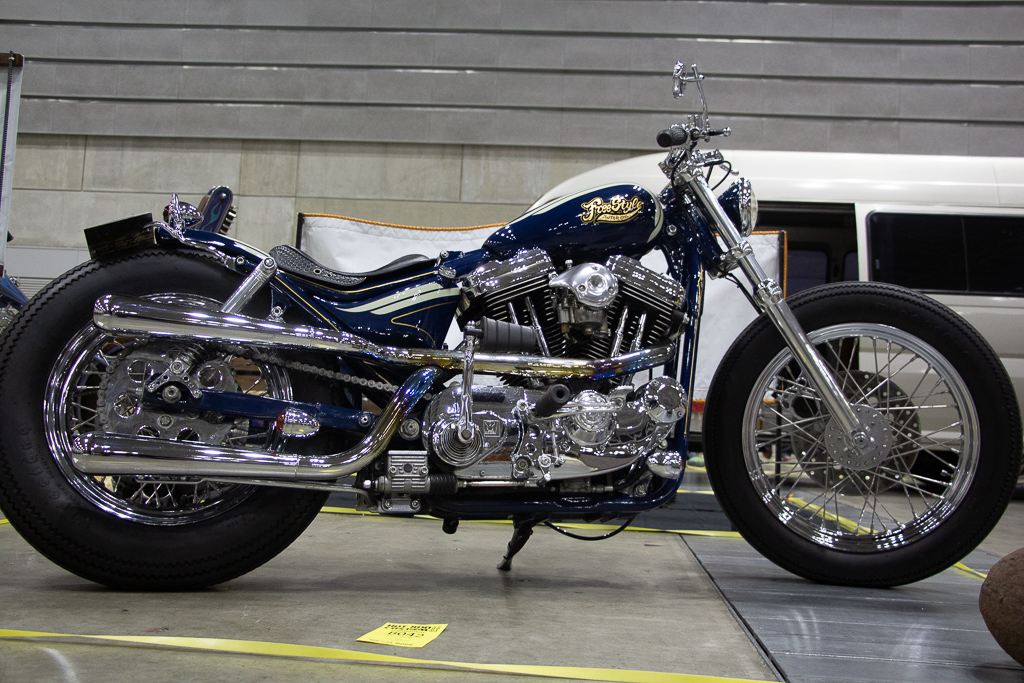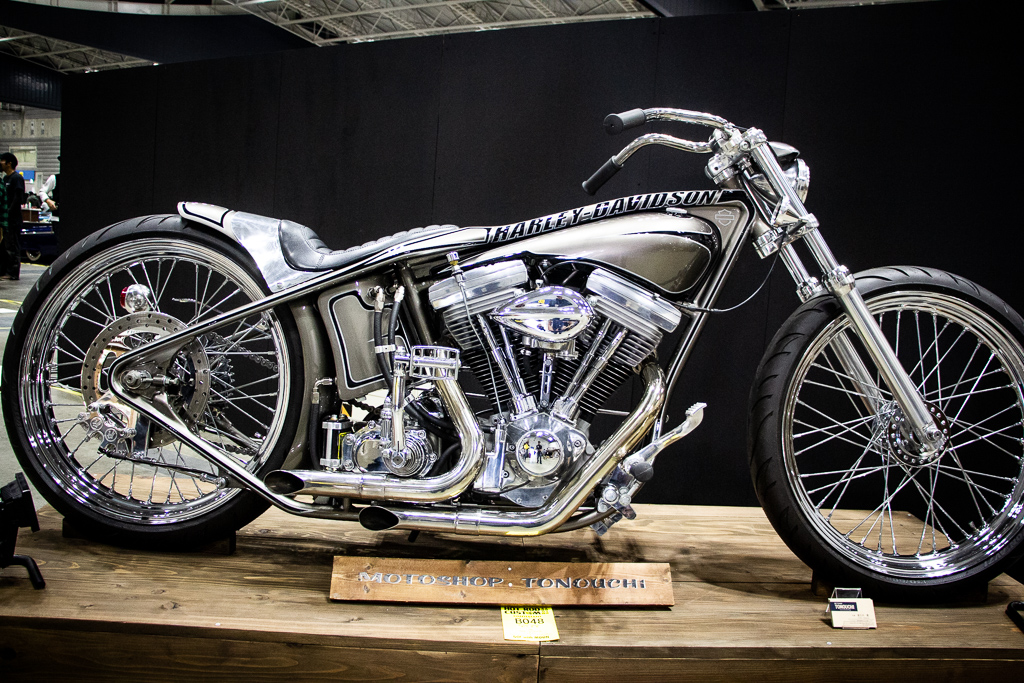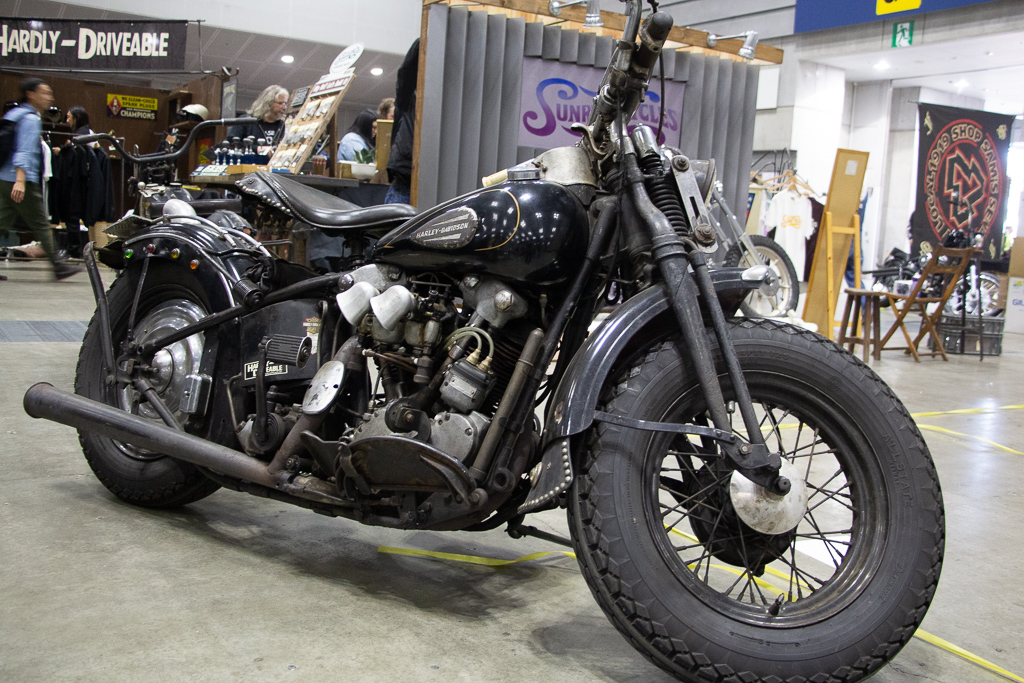 Double Trouble from Hot Chop Speed Shop: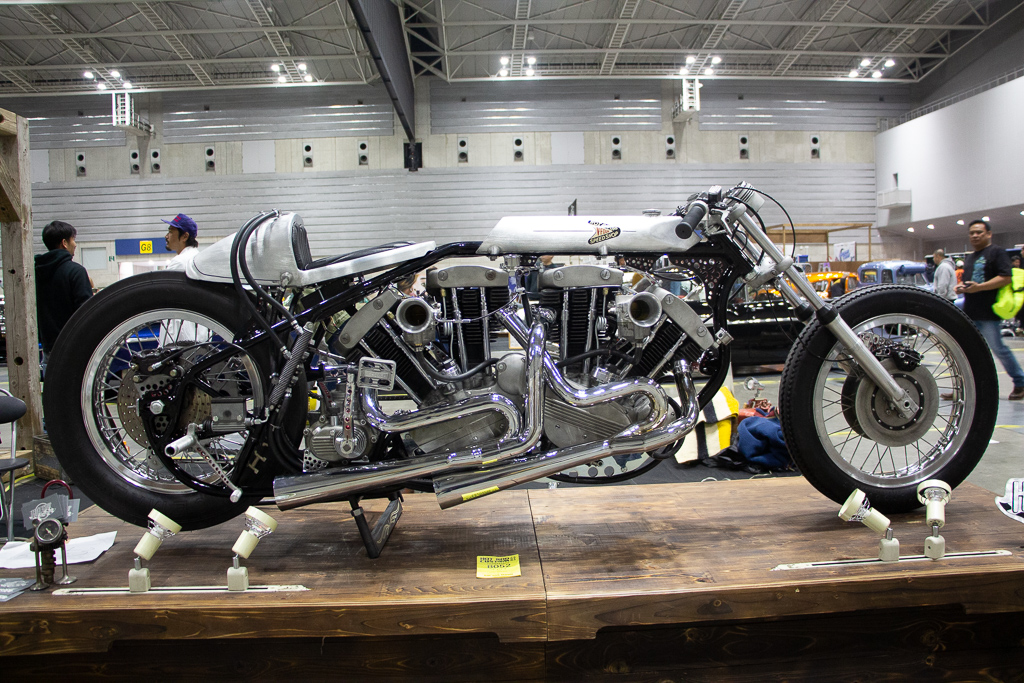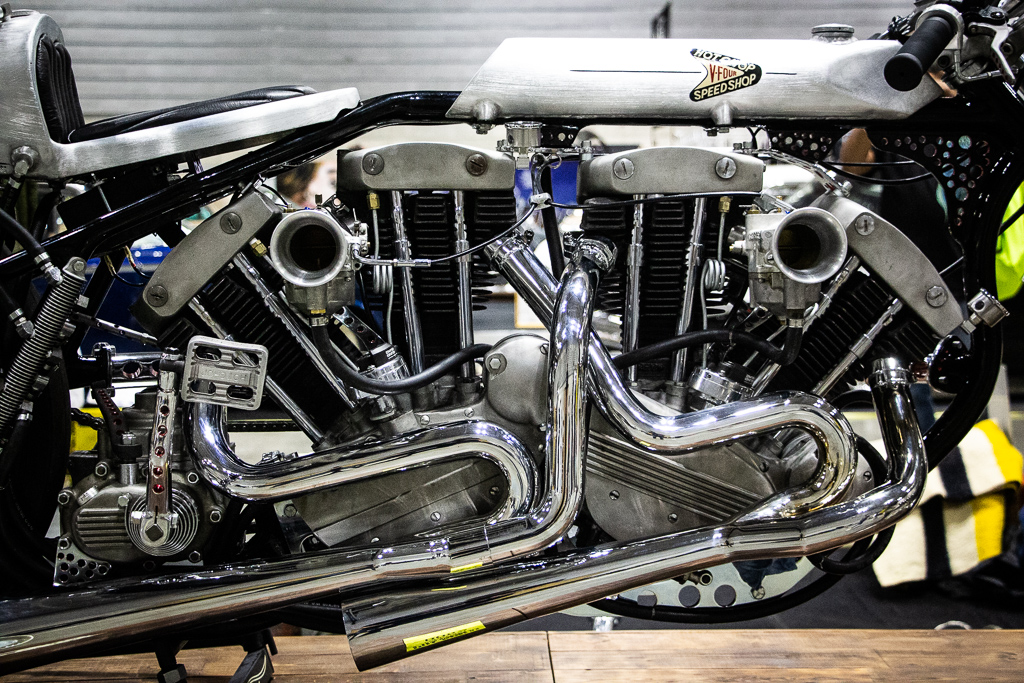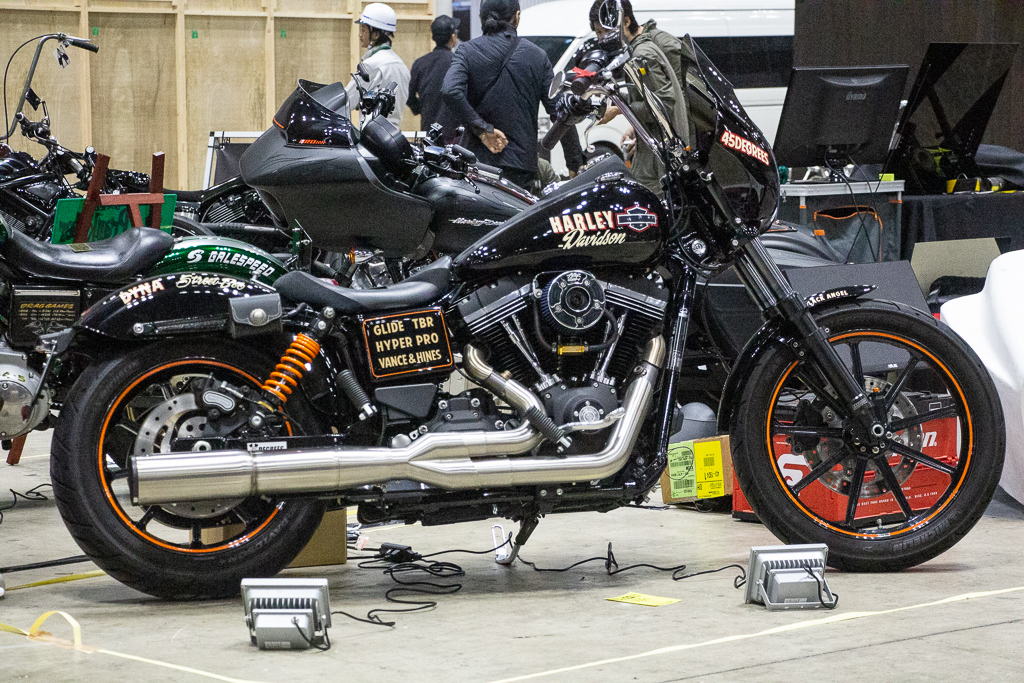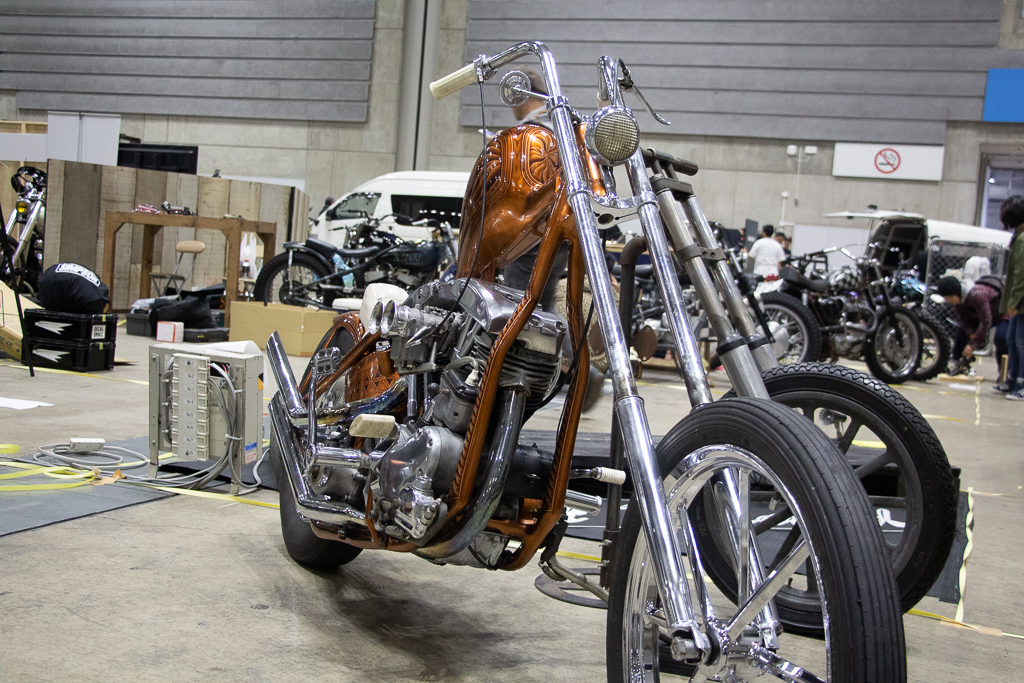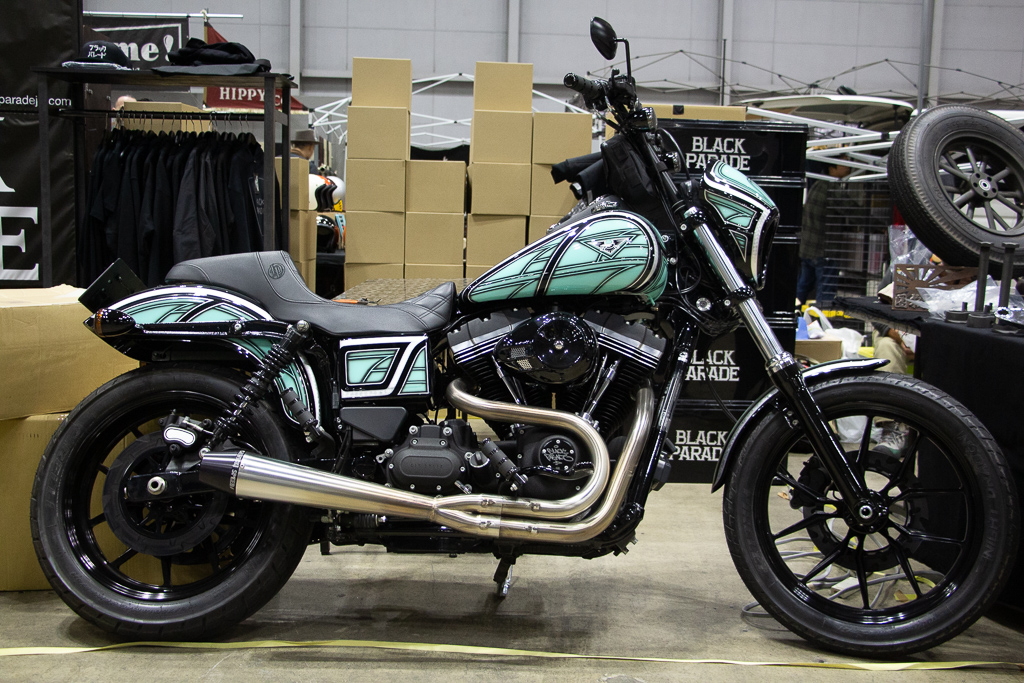 This new Softail was a head turner: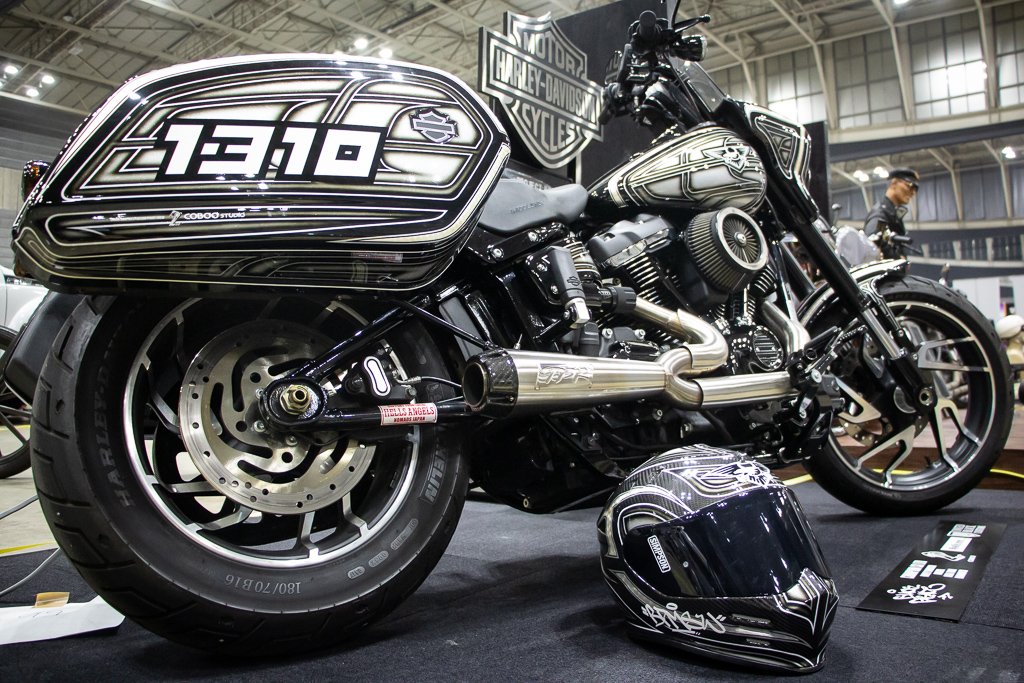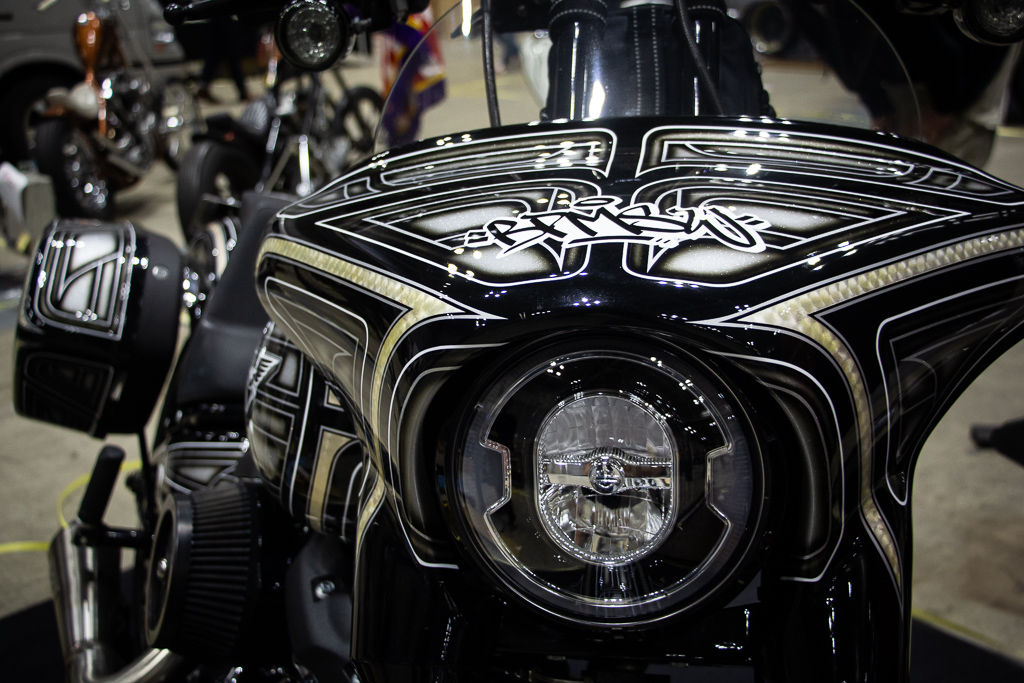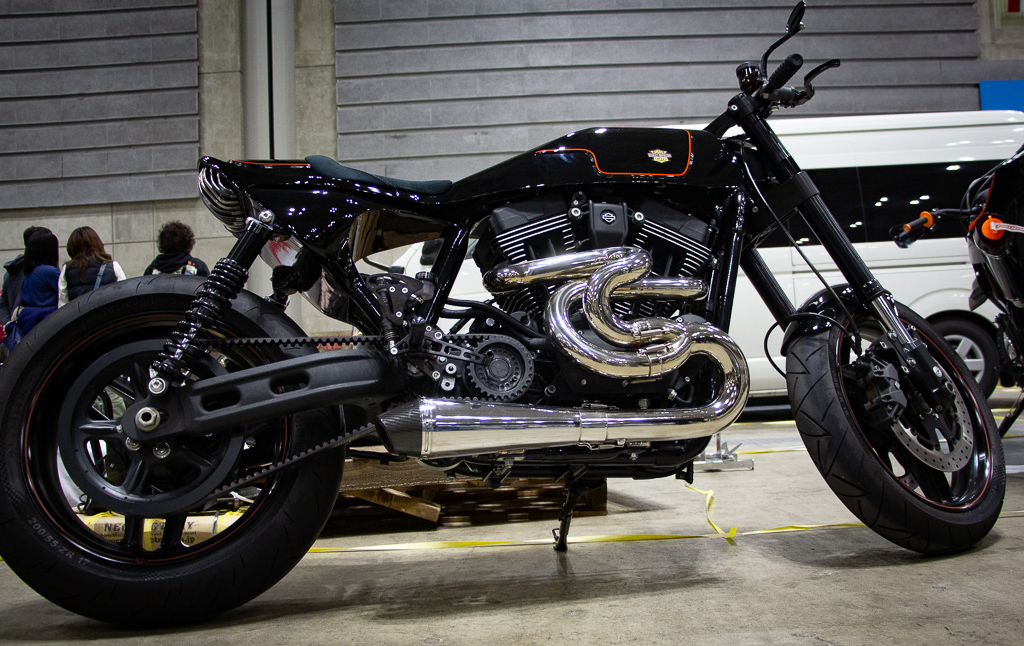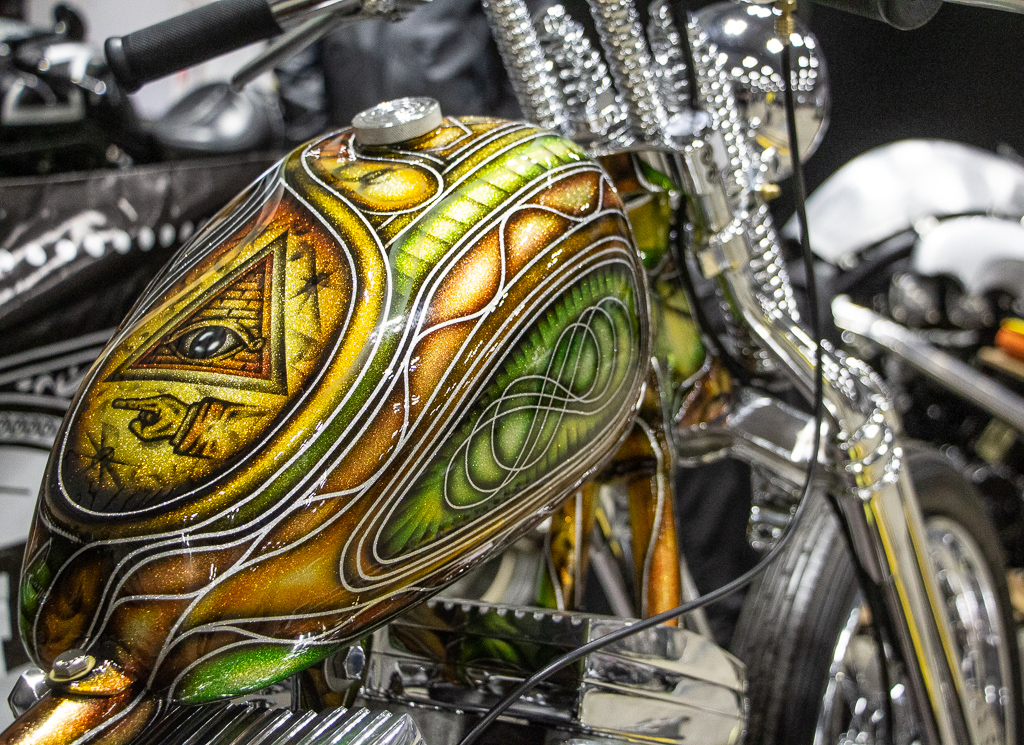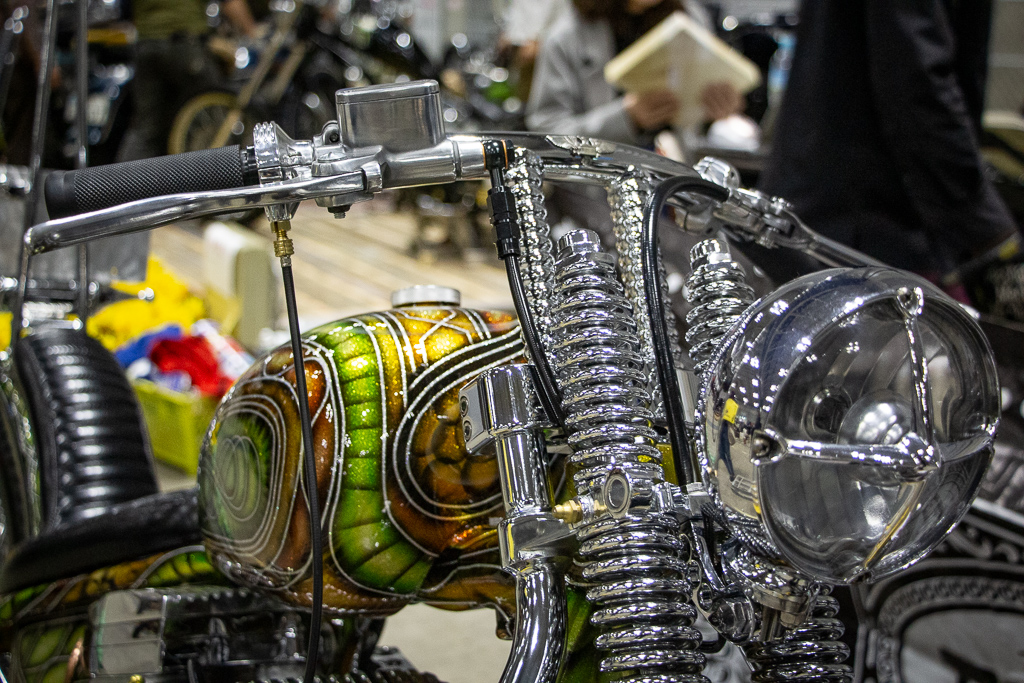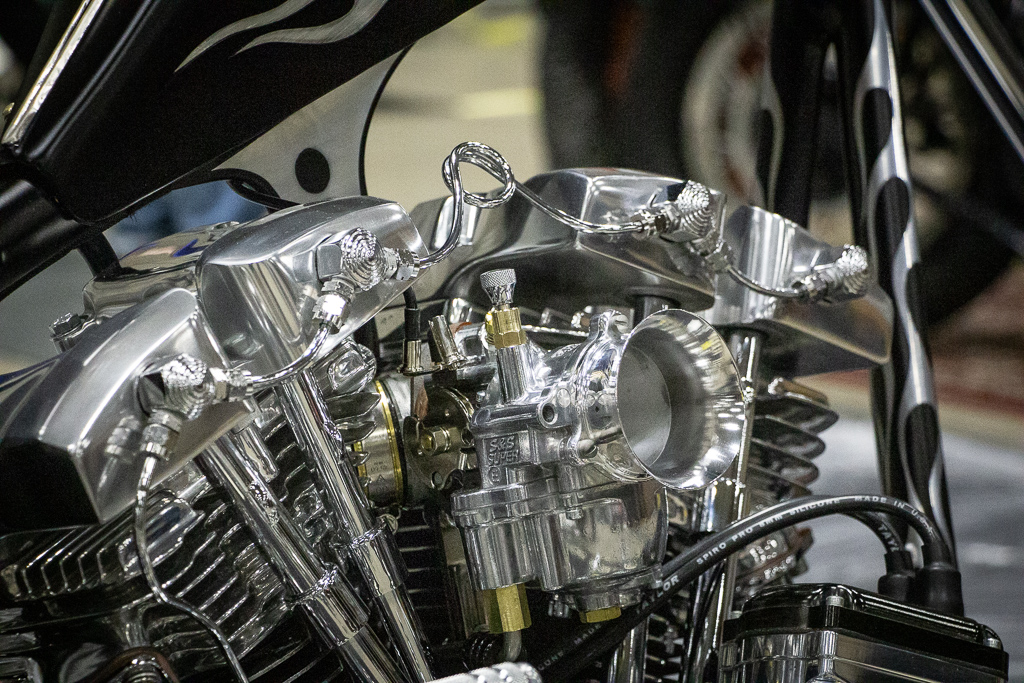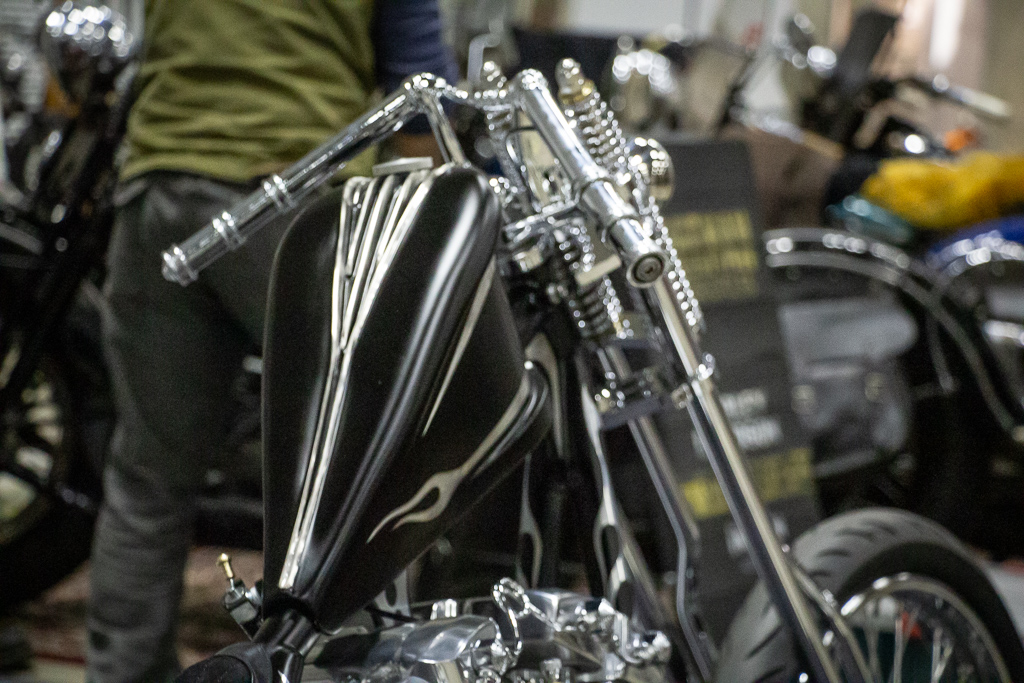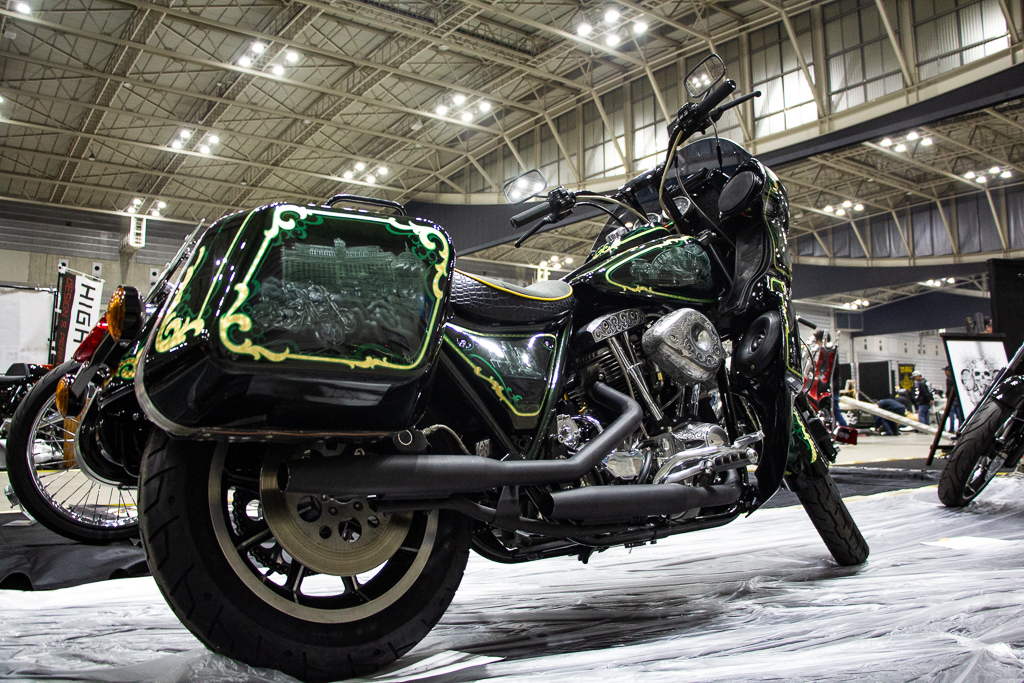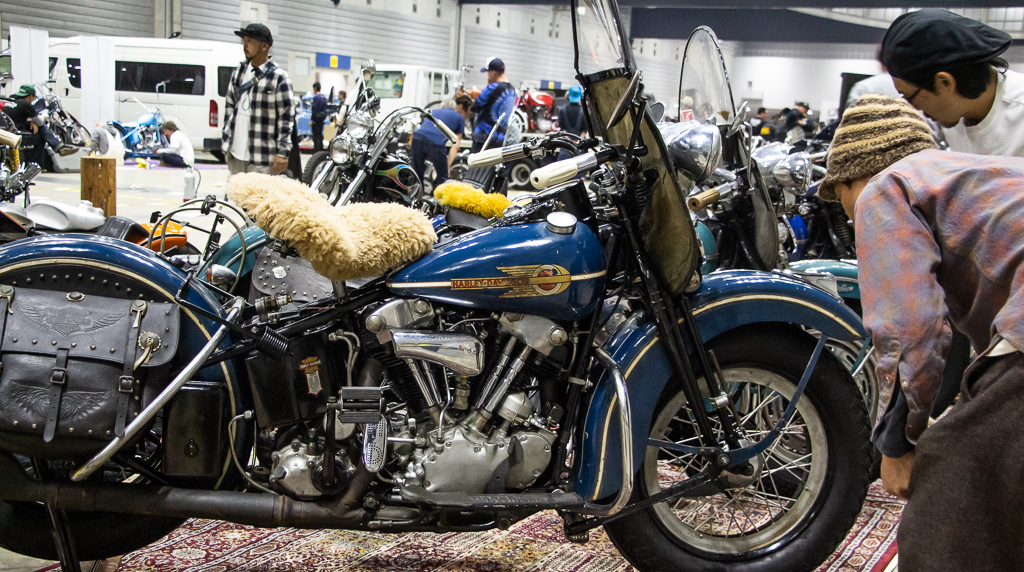 Indian Orange Killer Shovelhead: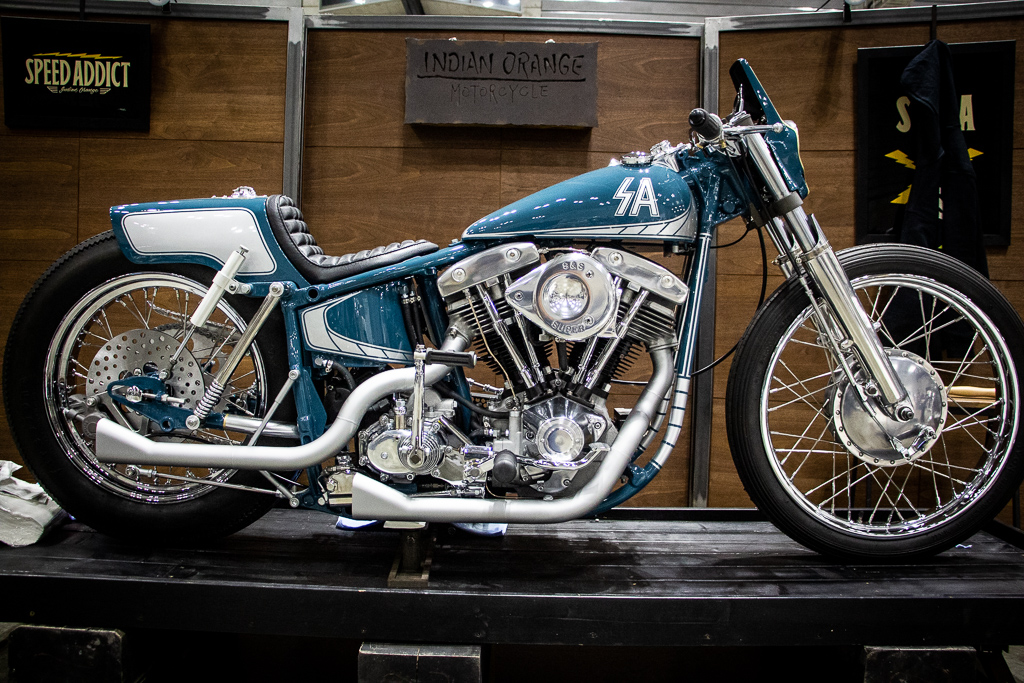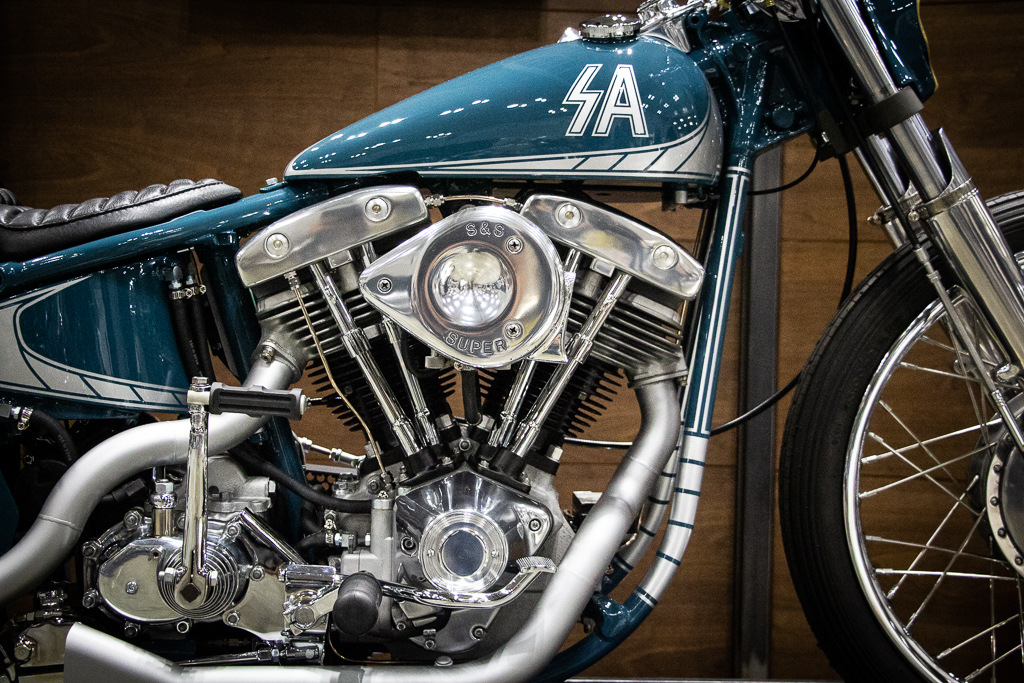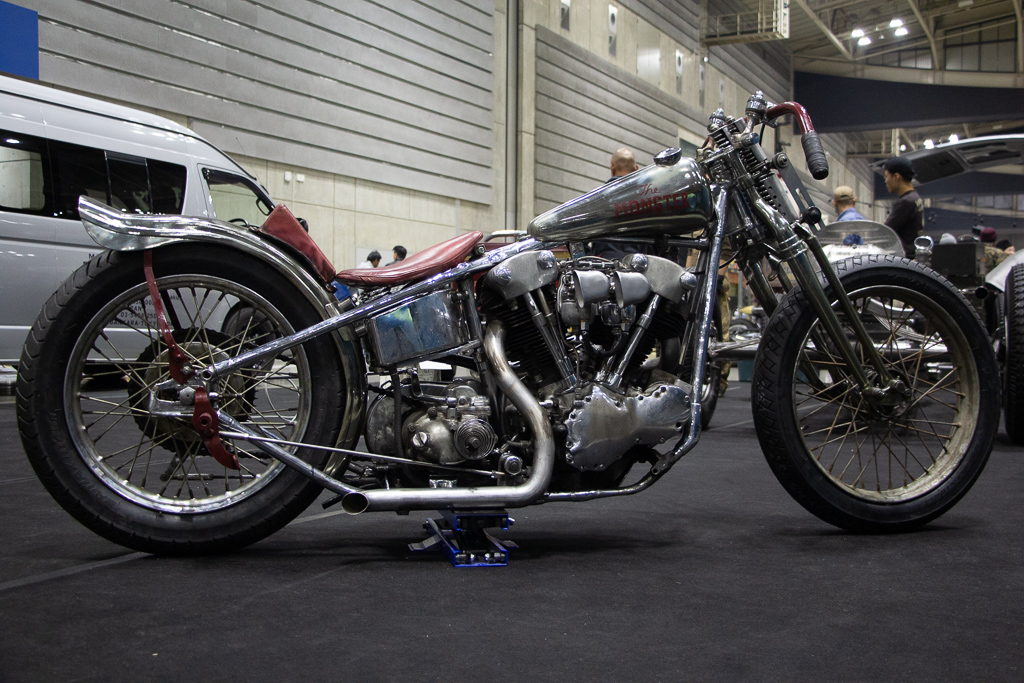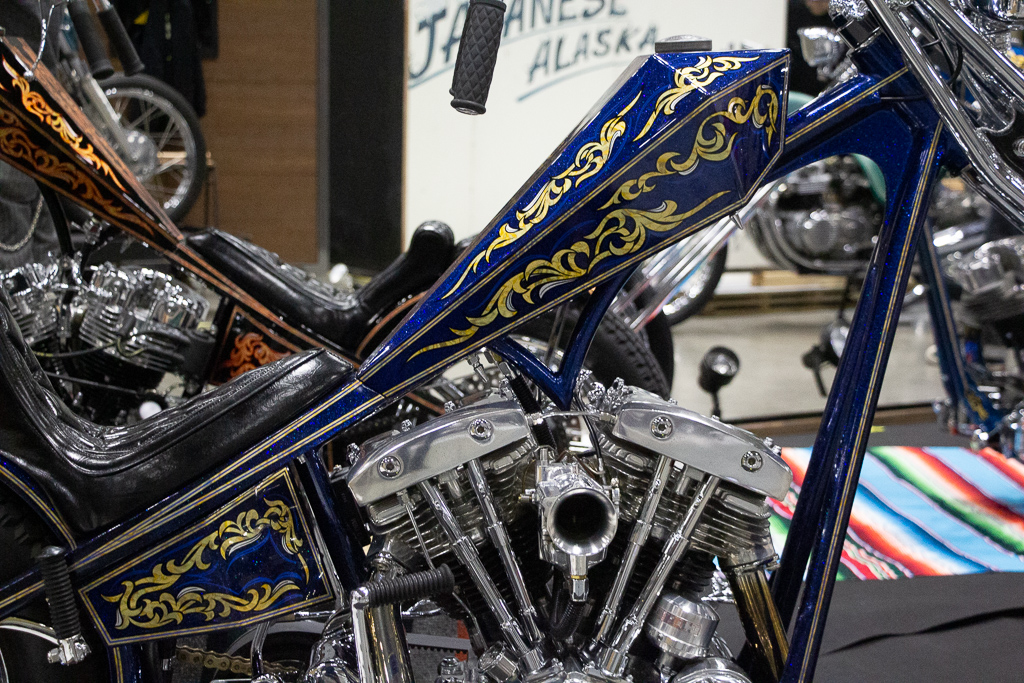 Dynamite Joe Kerivan's '57 Panhead: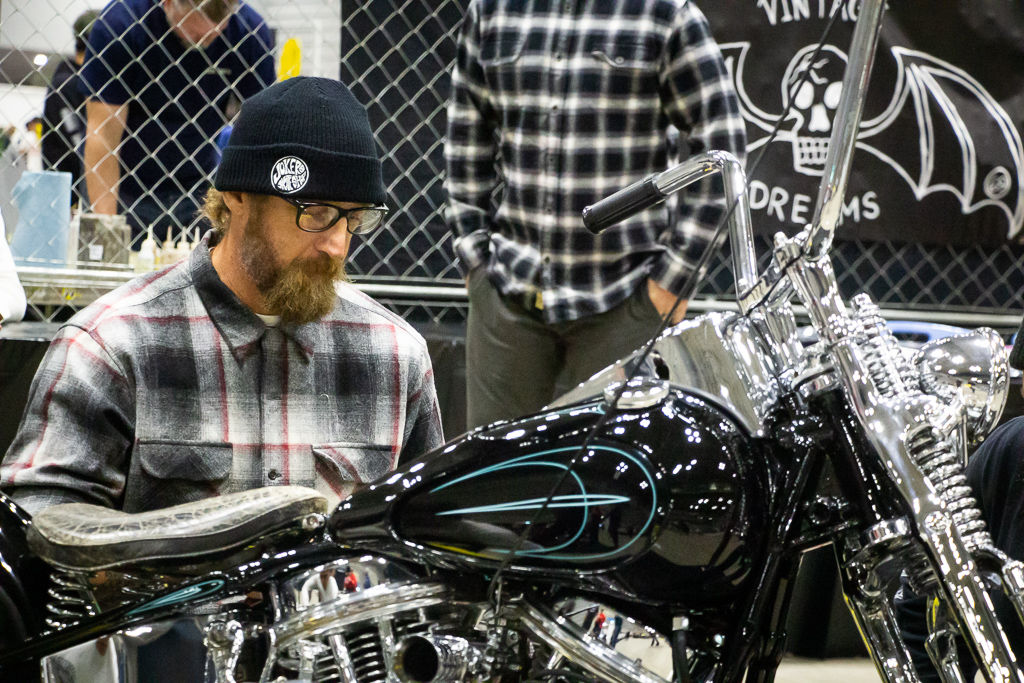 Built The Traditional Way Blackbird: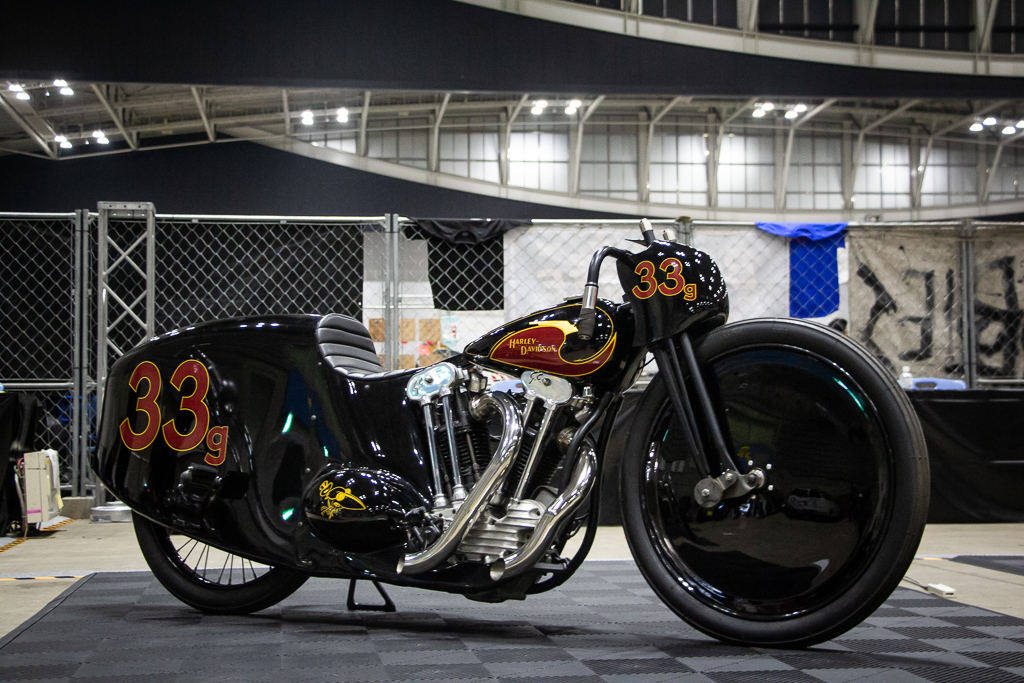 K&H Co. Harley 883 Sportster ADV:
Queenlekha Choppers Knucklehead Chopper, these guys had a killer lineup!: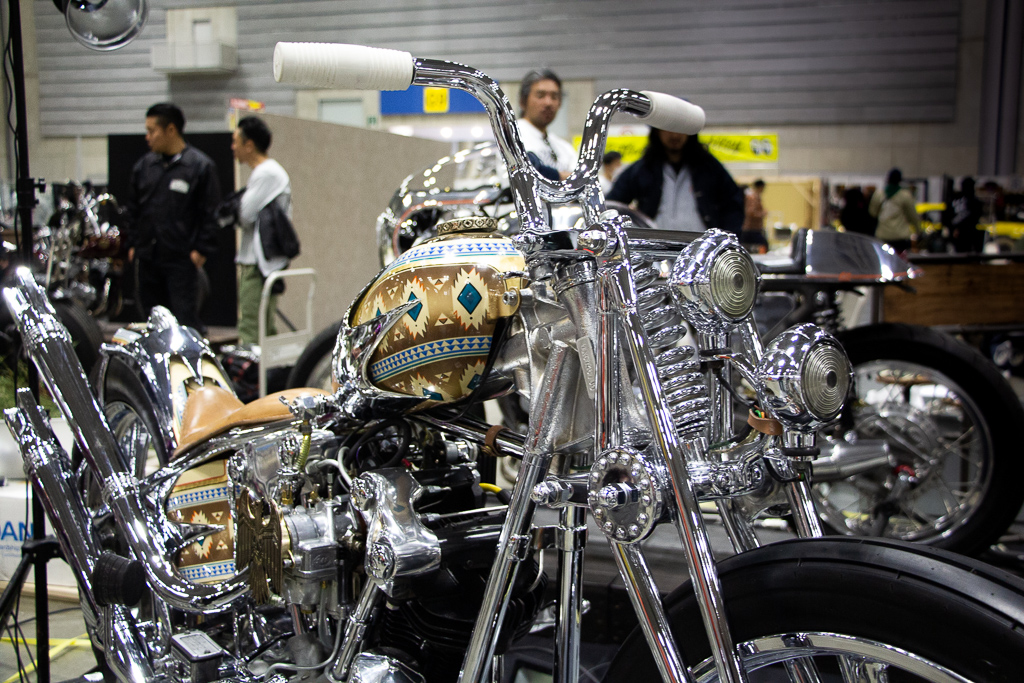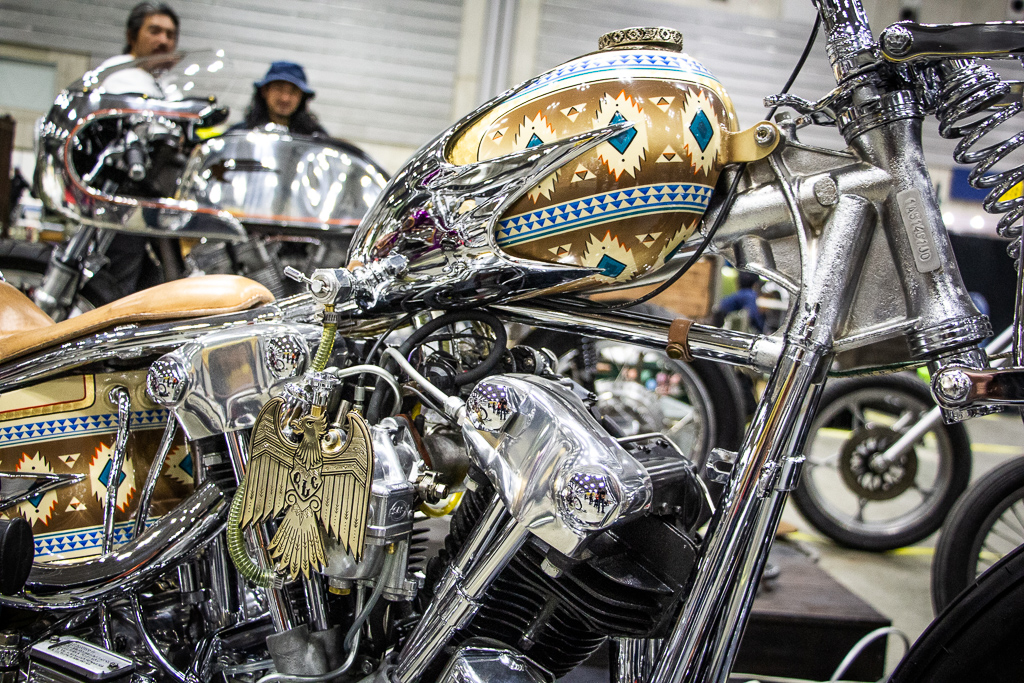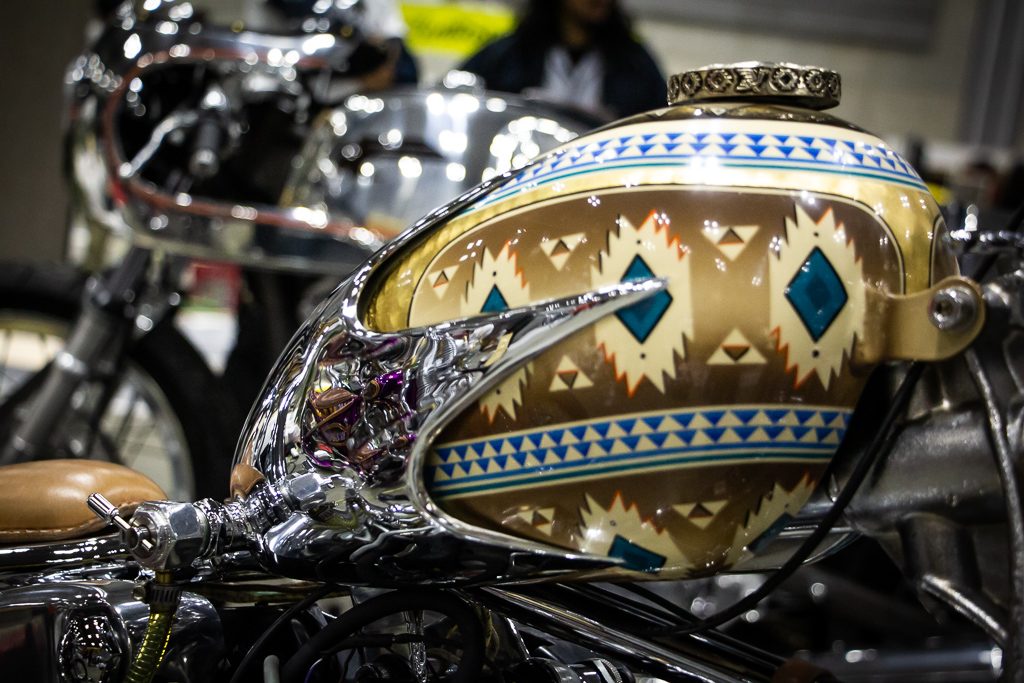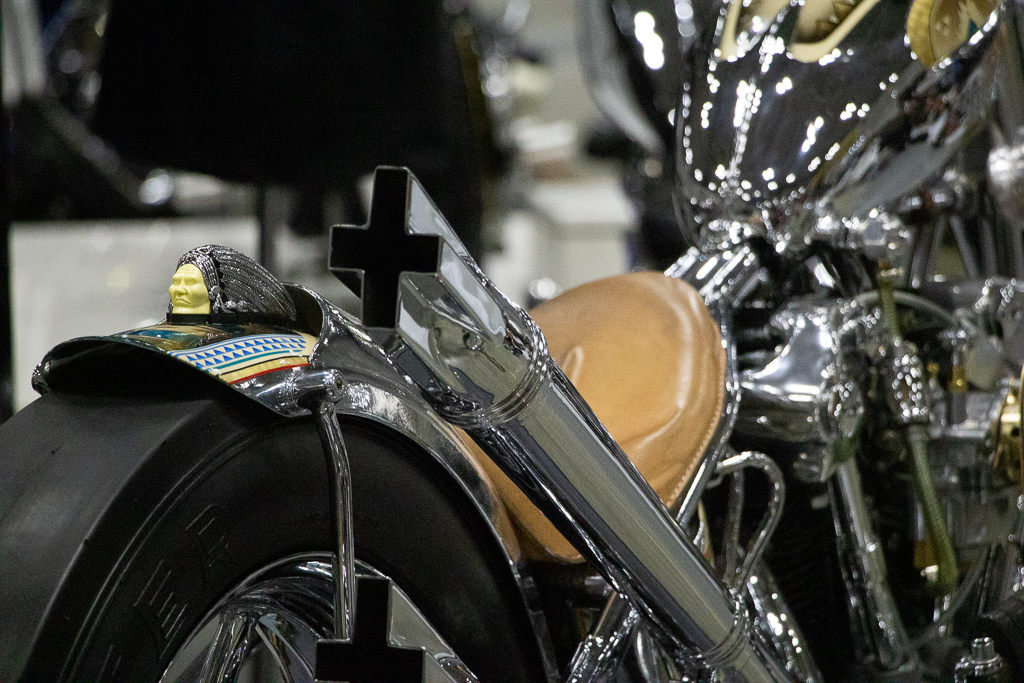 Hey look twins!: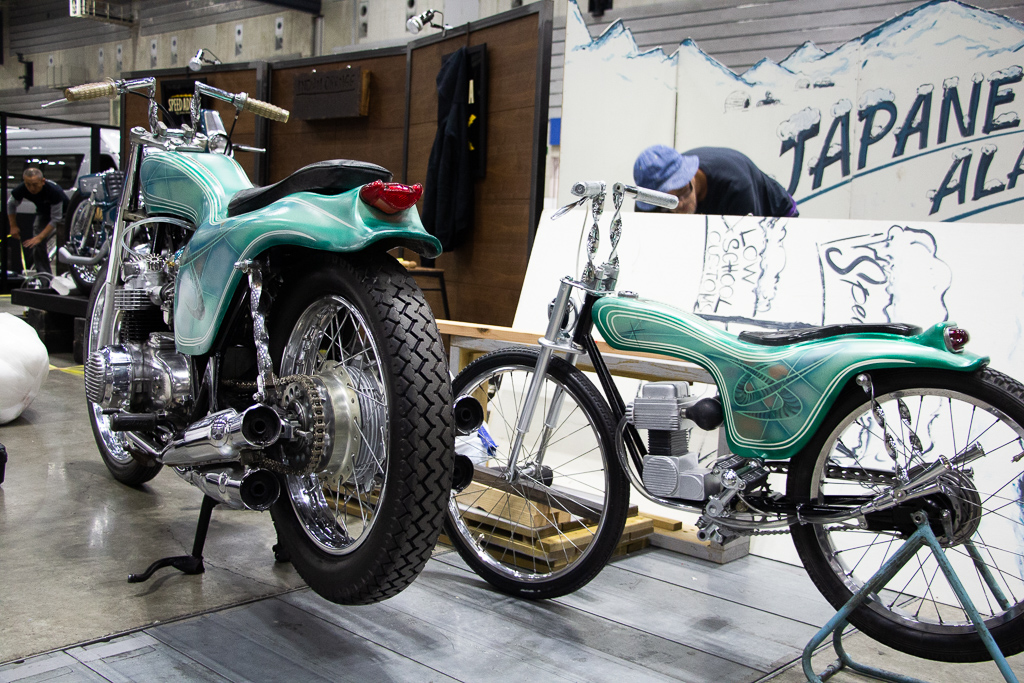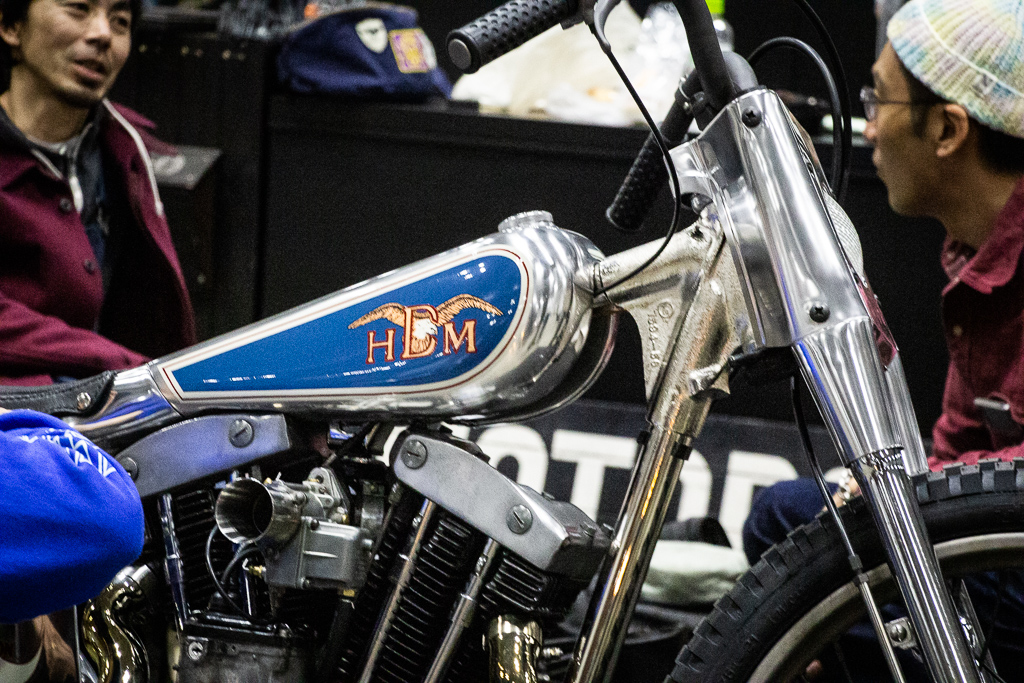 Asterisk Custom Works: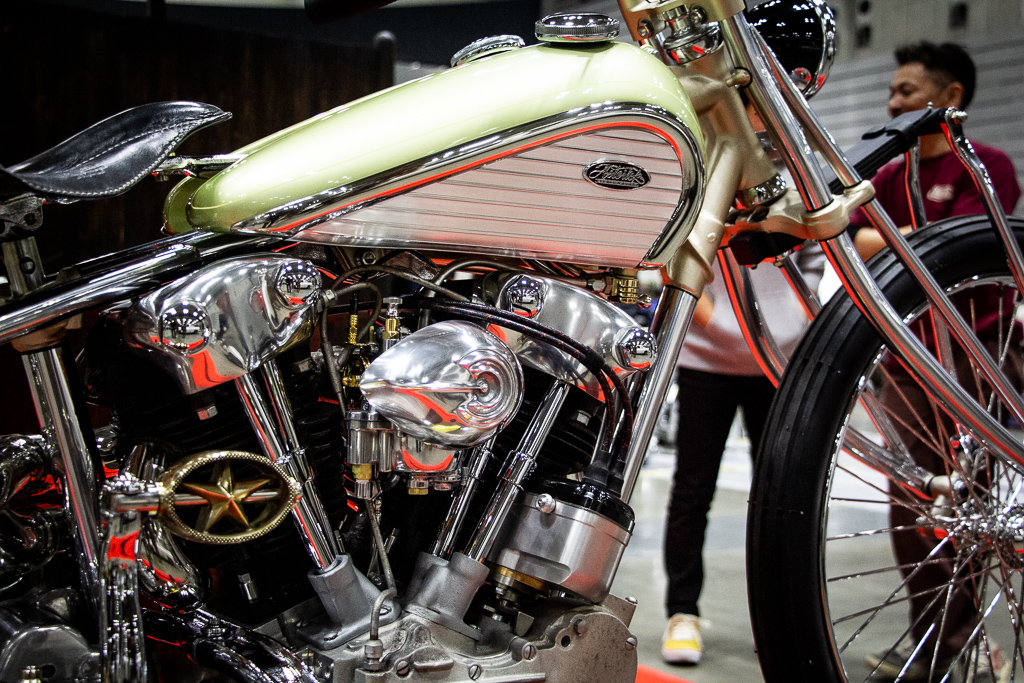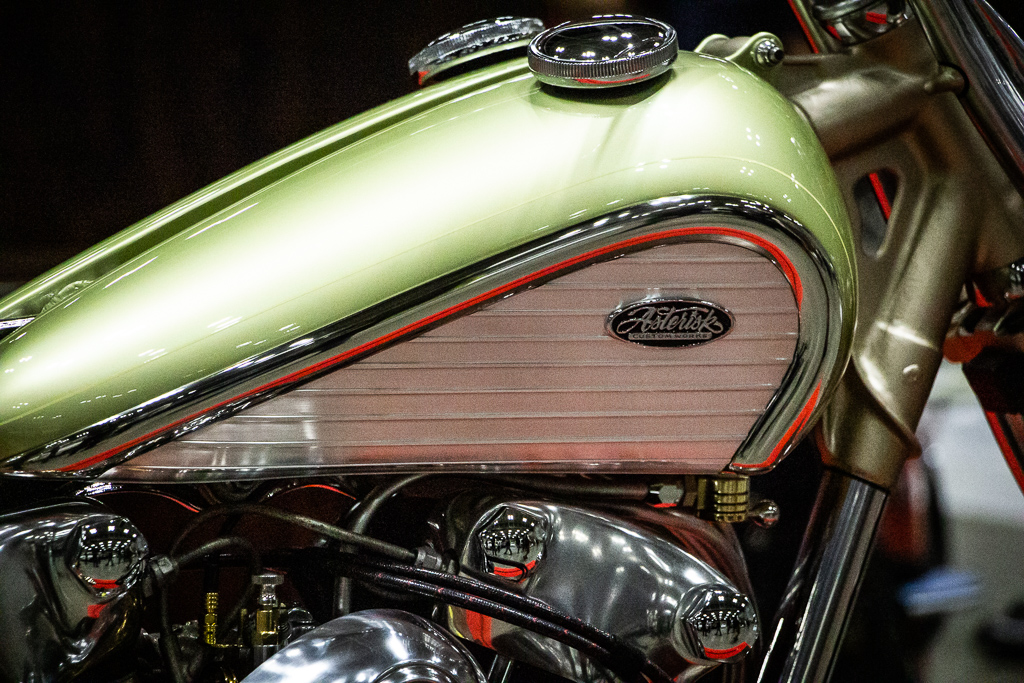 Ryan Grossman '54 Panhead: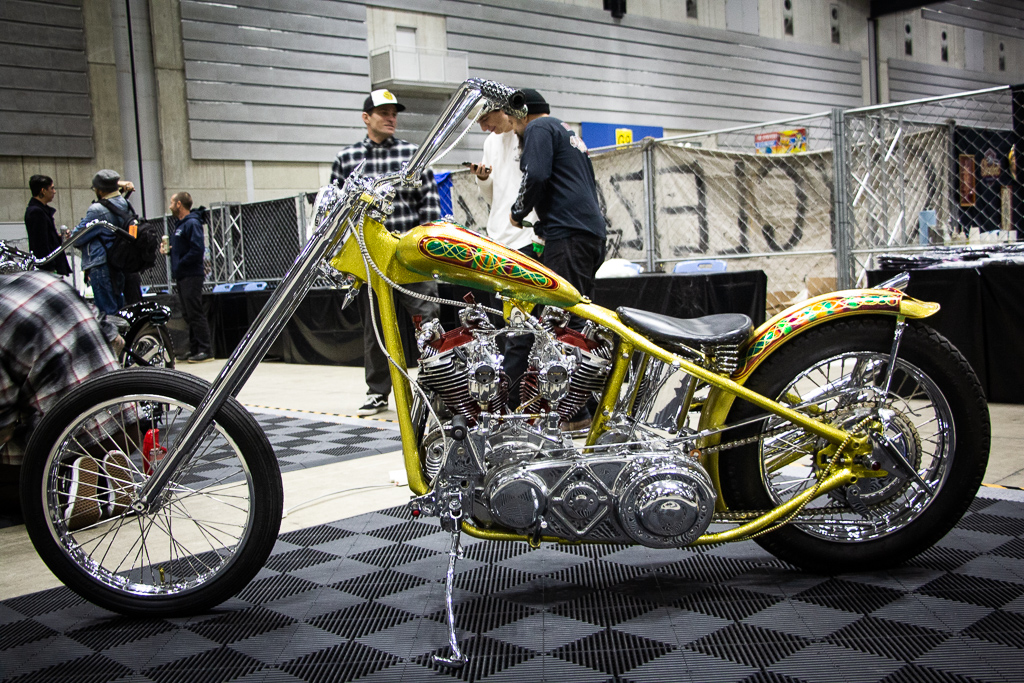 Recent Posts
Images of the LiveWire and concept images are directly from Harley Davidson. This Monday at C …

Check out the photo dump on our first stop on the Easyriders Tour in Cincinatti, Ohio. We ended up g …

Thrashin Supply just dropped some new Gloves and we got 'em! From the new insulated leather glove …