Zack Bryant is our latest rider in the spotlight. Based in San Diego, CA, Bryant is an artist who specializes in custom paint and design. As the owner of RudePaint (@rudepiant on IG), his work is distinguished for his use of candy paint and the incorporation of metal flake with gold or silver leaf accents.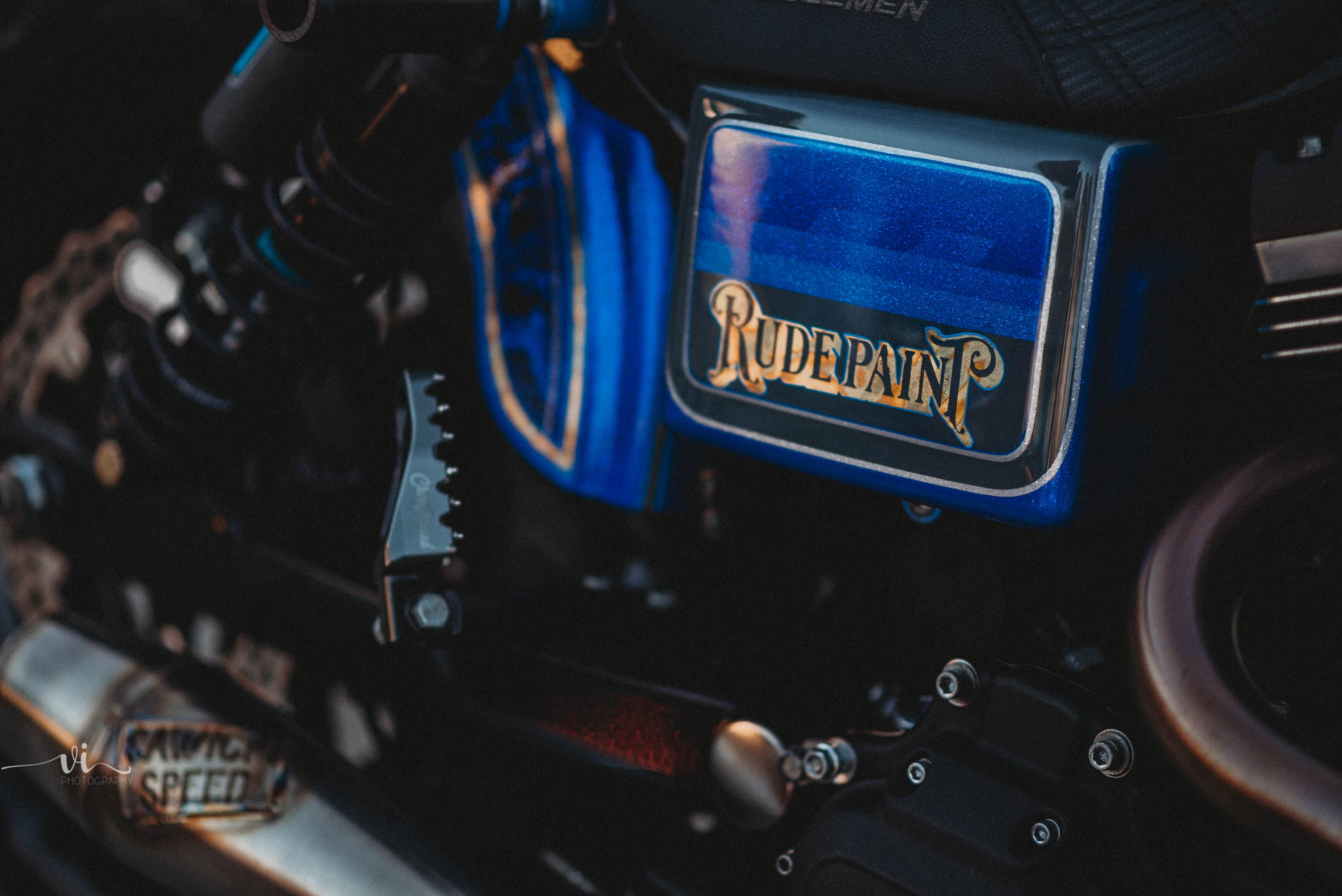 "I got my start in painting, fixing and repairing car bumpers a few years ago," Bryant, 33, states. "One day, I decided to rip apart my own motorcycle and airbrush it in my garage. 'I just wanna paint and build cool shit' has been my motto ever since."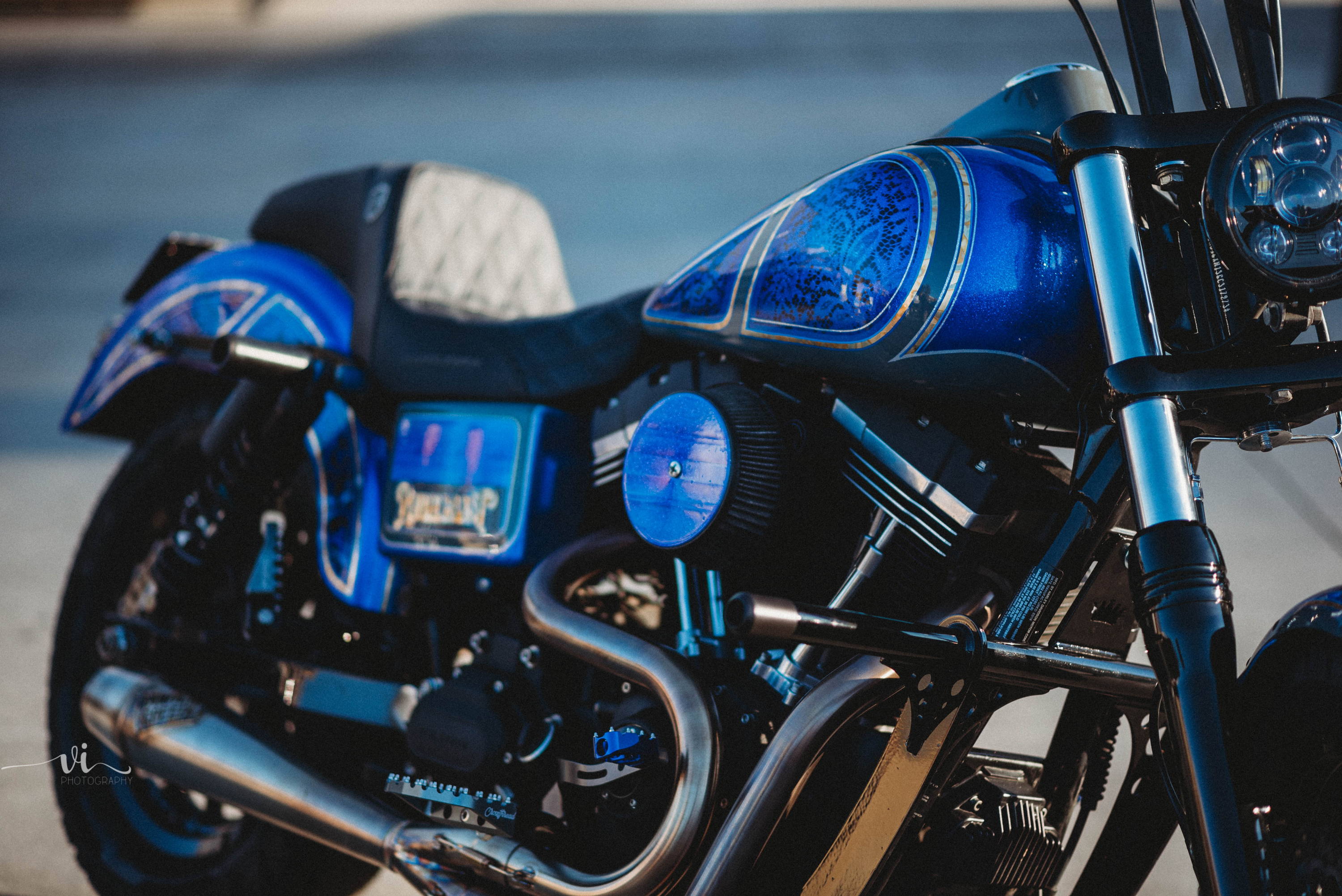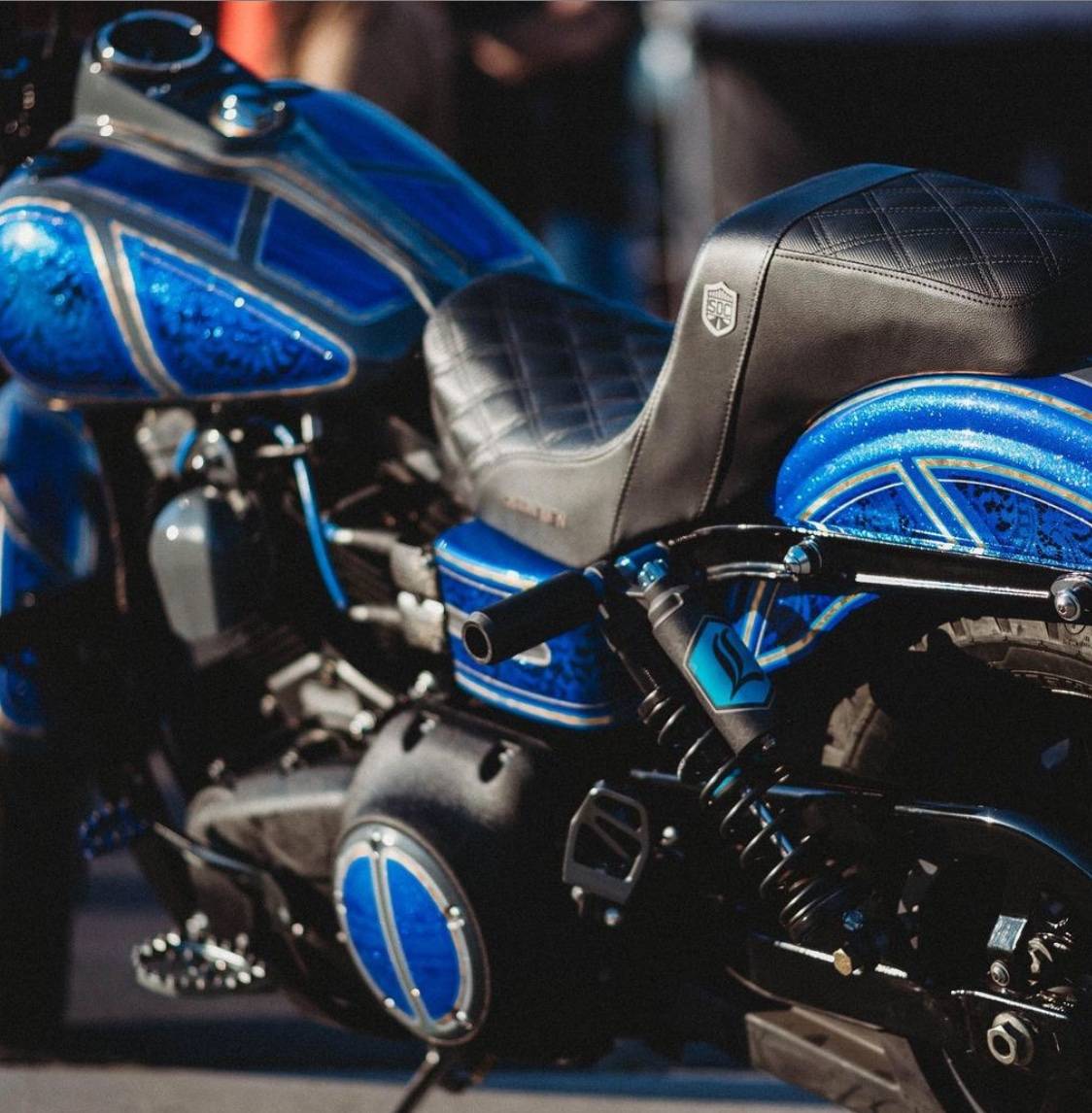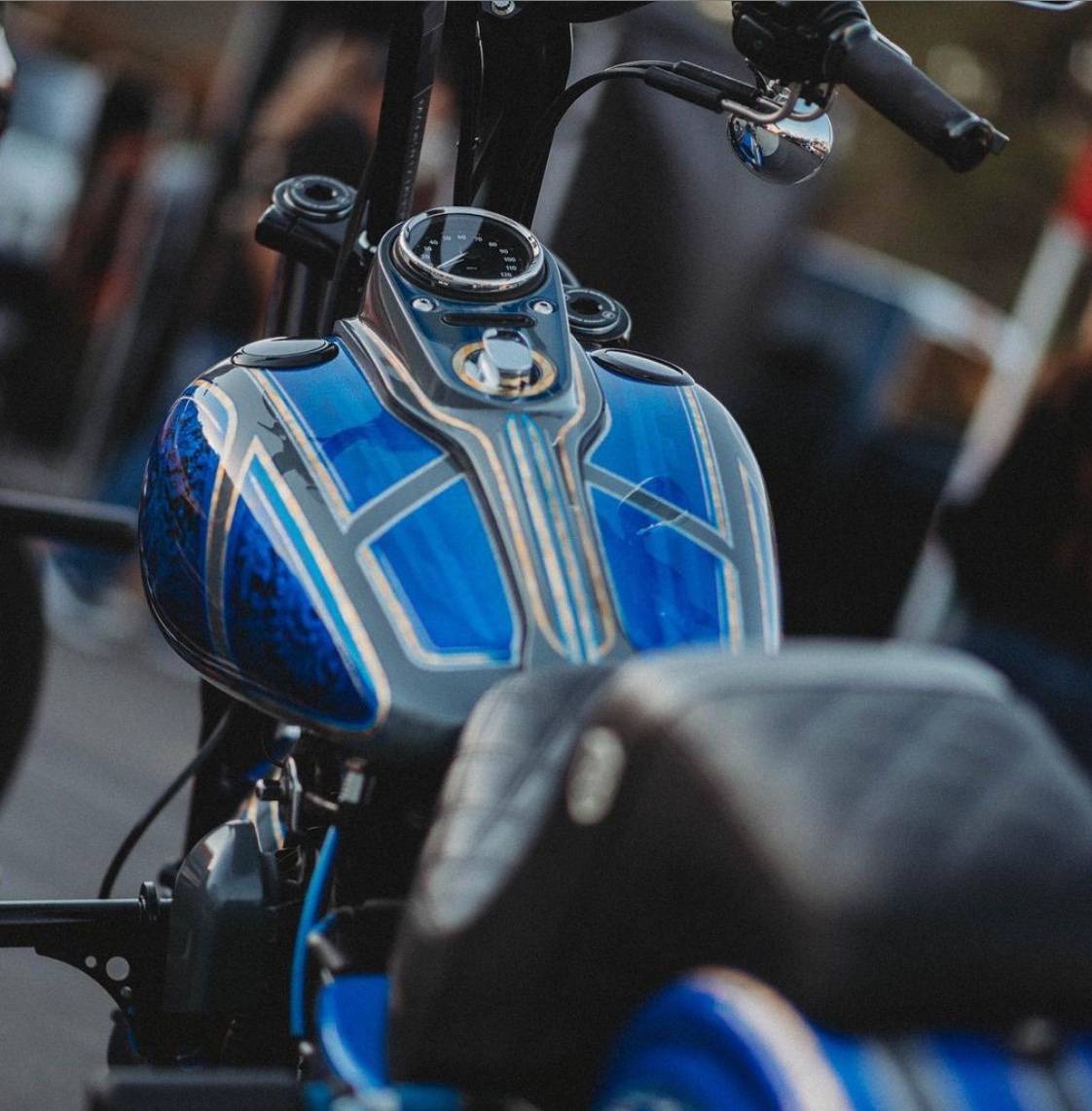 The bike also has black powder coated calipers, 13-spoke black powder coated mags, and a 5¾" Hogworxz Blackout Day Marker LED headlight. The 9½" pullback risers and mid-bend bars are by Thrashin', and the crash bar is by Bung King. The seat is a black Saddlemen step-up seat from San Diego Customs, and the exhaust system is a Sawicki Full Length Cannon 2-1 exhaust. Bryant did all of the modifcations and installations in his garage by himself.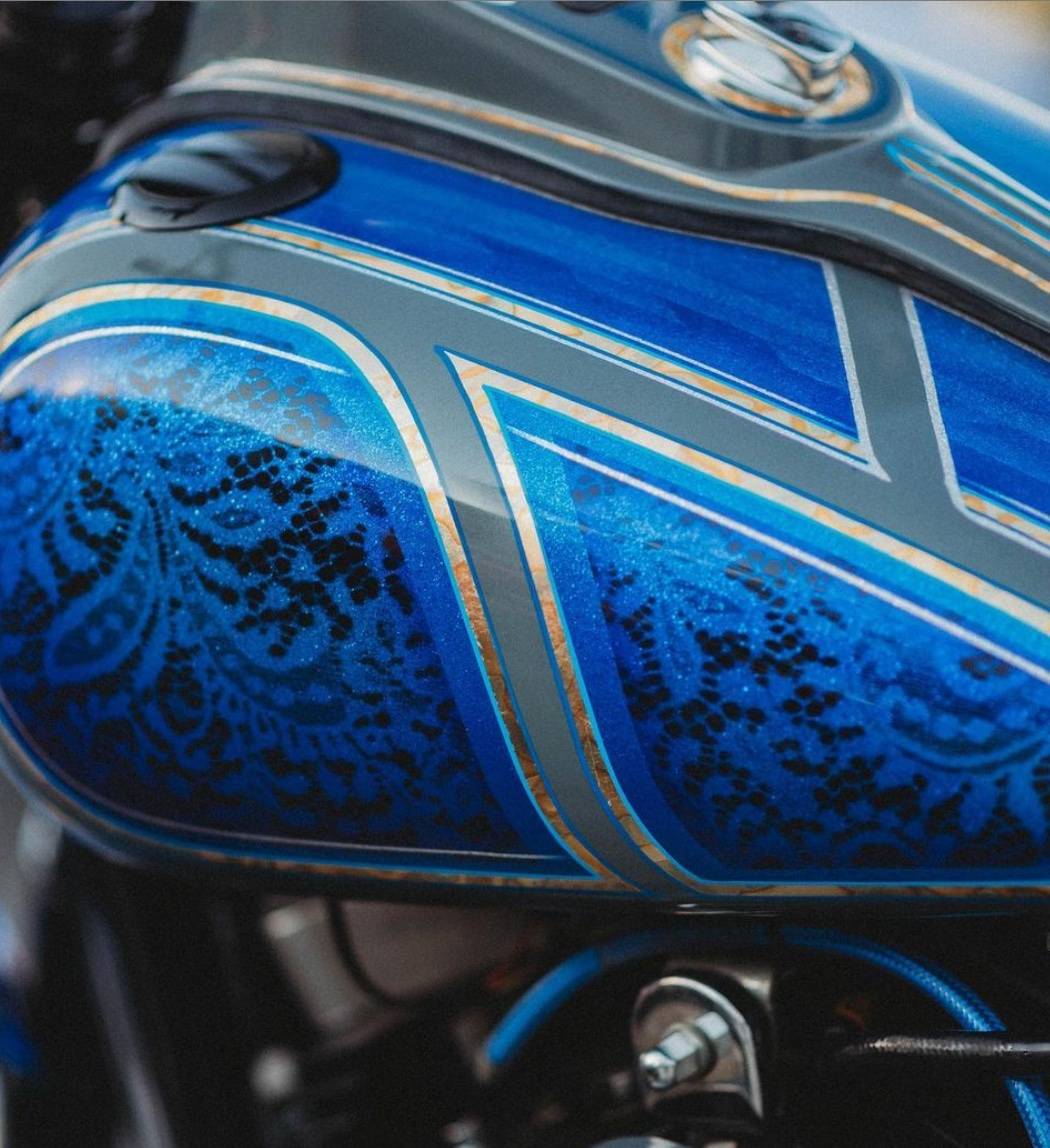 "For the paint, I used full custom four sizes of metal flake, teal and colbalt blue candy paint, blue verigated gold leaf, and a paneled lace pattern," says Bryant. "I used House of Kolors Products and Paint Huffer Metal Flake. All of the prep and painting was done myself, pinstriping was done by CSNRS Color Studios in El Cajon, California."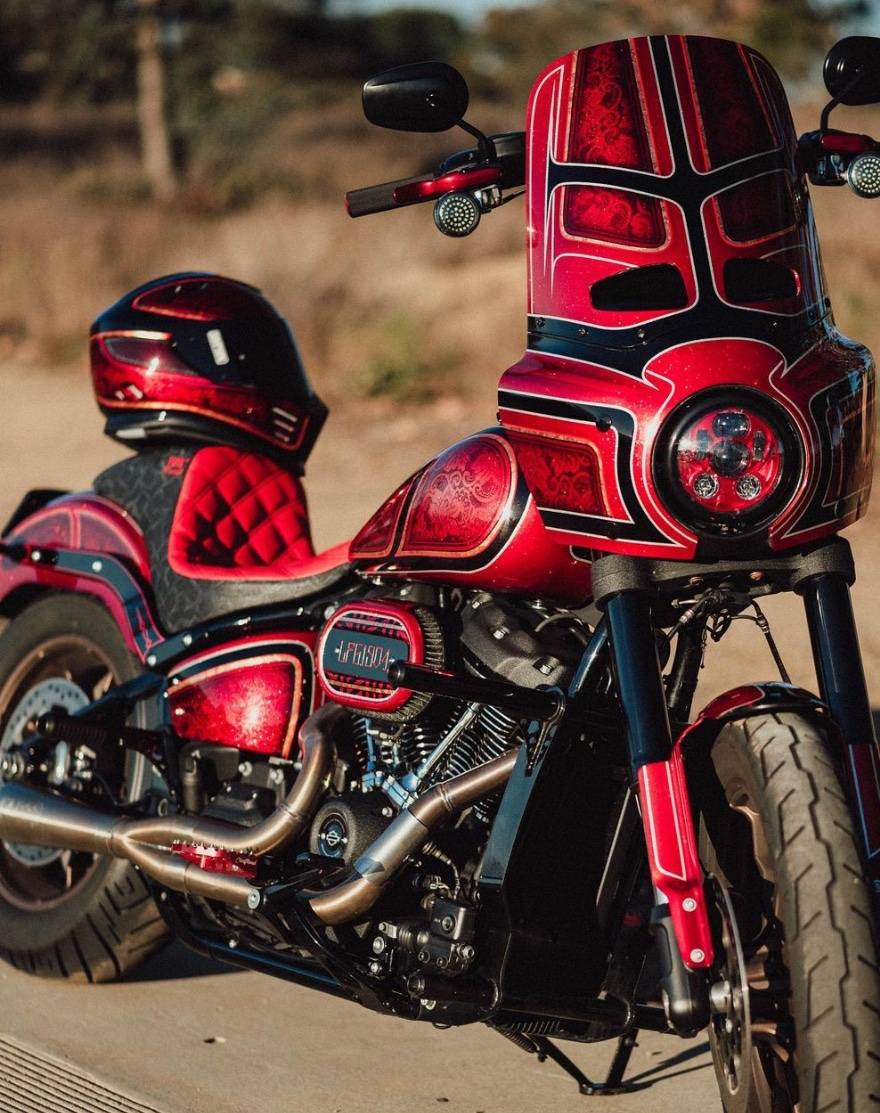 This red bike is a 2021 FXLRS that belongs to Bryant's best friend, Stephan Morton. Morton is a 32-year-old San Diego resident who has supproted Bryant from Day One and pushed him to start RudePaint.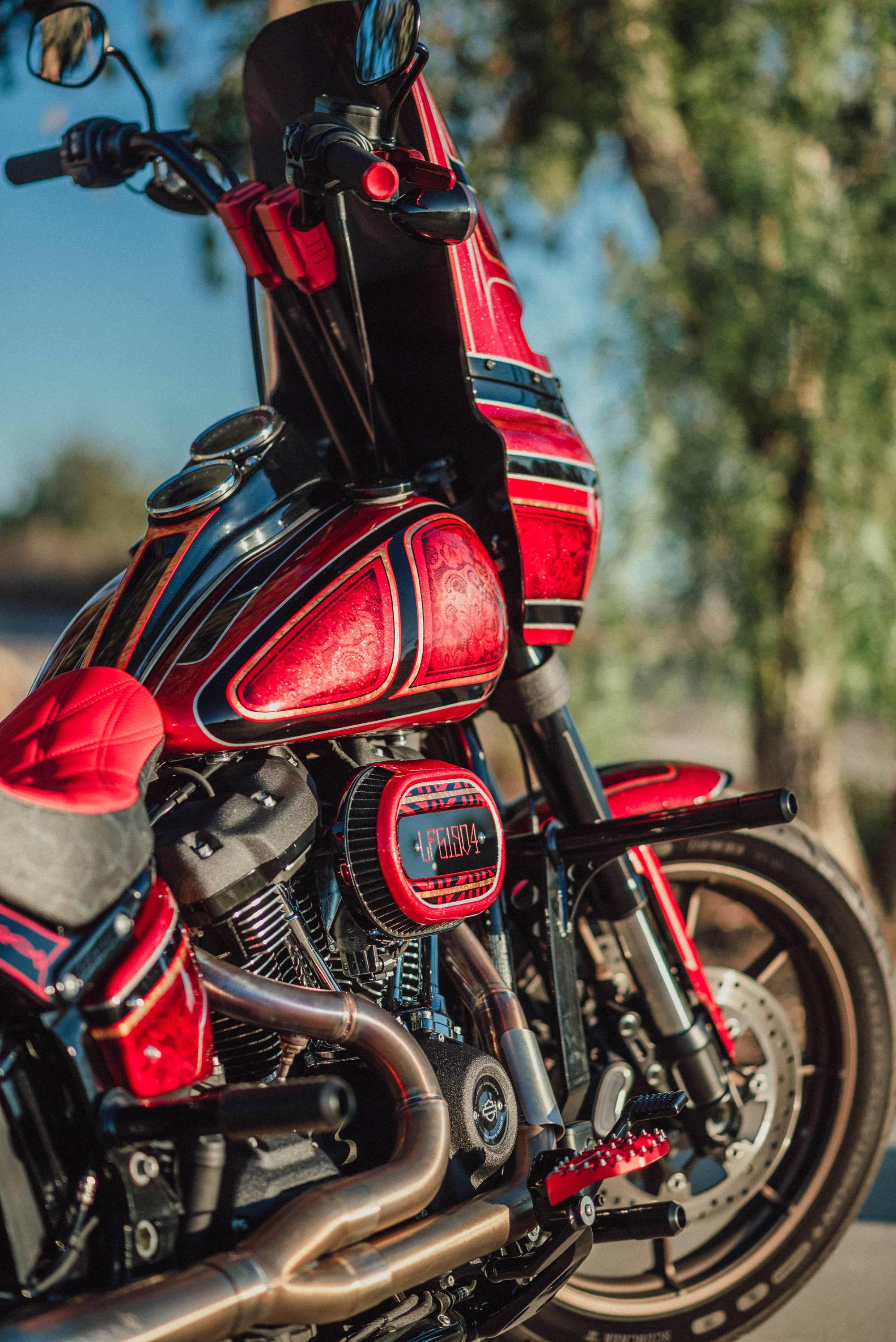 The bike has a 17" vented Memphis Shades road warrior fairing, a Red Eaglelights LED Headlight, and a Moons MC headlight Bucket and Extension Block. There's a Lucky Speedshop Blood eagle red shorty levers, an Arlen Ness Anodized Red Knurled Grips, and a BMC Corbin Custom Red Carbon Fiber and Python The Wall Seat.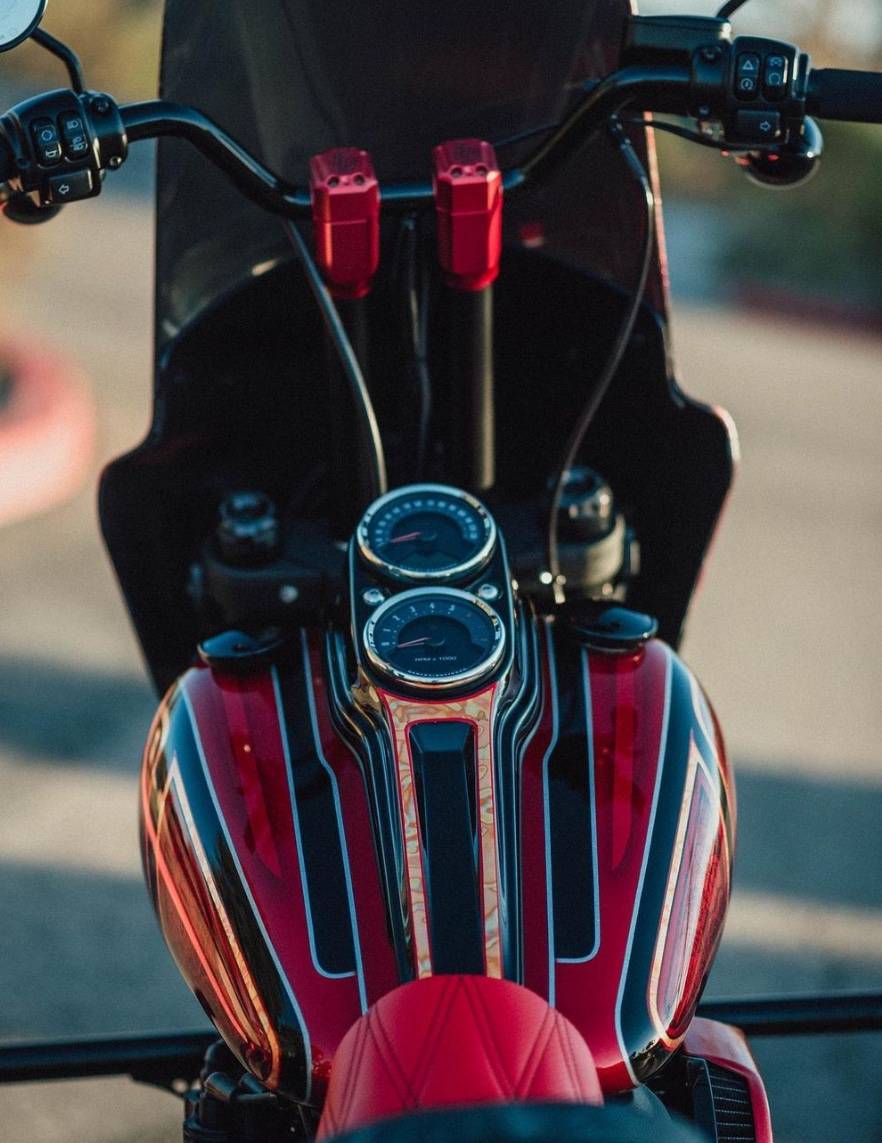 The bike has 12" PeaceMaker risers with anodized red crowns and 3.5" bend bars, both by Lucky Dave's. The 2-step front crash bar and the rear passenger peg sliders are both by Bung King, and it was tuned with a DynoJet Powervision 3.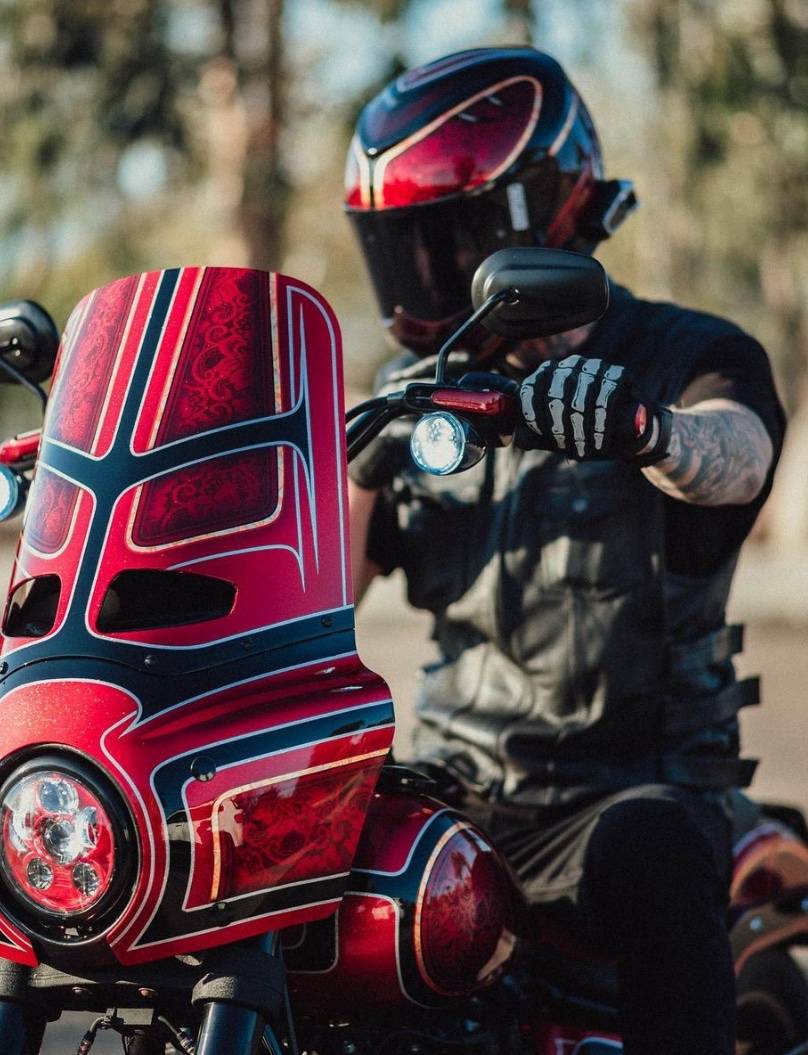 "He has a paint matched carbon fiber Simpson Ghost Helmet," Bryant states. "All modifications were done by him in his garage."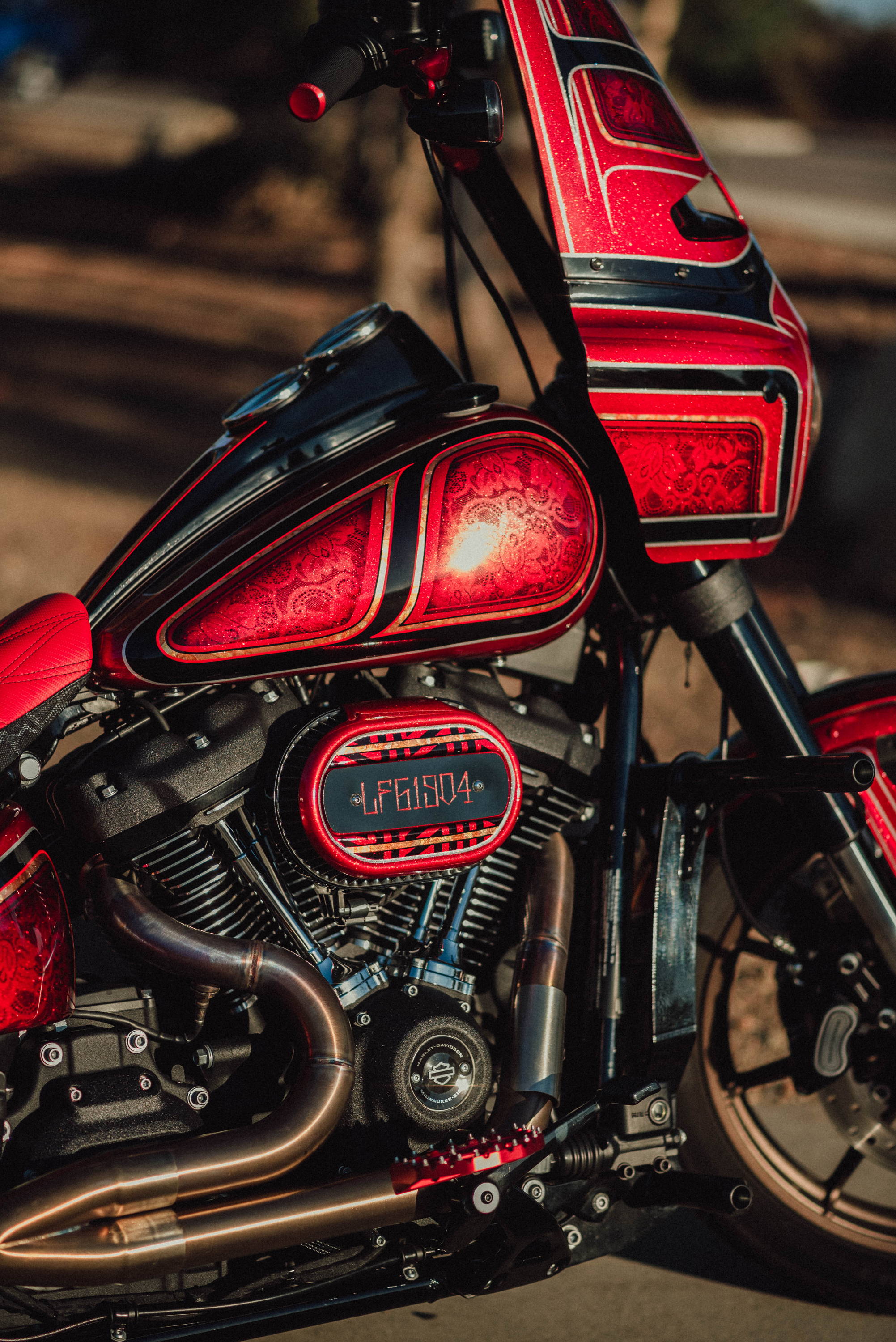 When Bryant was ready to attempt his first full-flake, paneled candy paint job on a bike, Morton gladly donated his three-month old bike to the cause. Morton was there throughout the entire course of the prep work, sanding, taping and finish work. The whole paintjob utilized full 3 sizes metal flake, candy apple red candy paint, candy apple and black shading, red vergated gold leaf, and a paneled lace pattern. The main paints used are from House of Kolors; the paint used for the Metal Flake is from PaintHuffer; and the pinstripes were done by CSNRS Color Studios in El Cajon.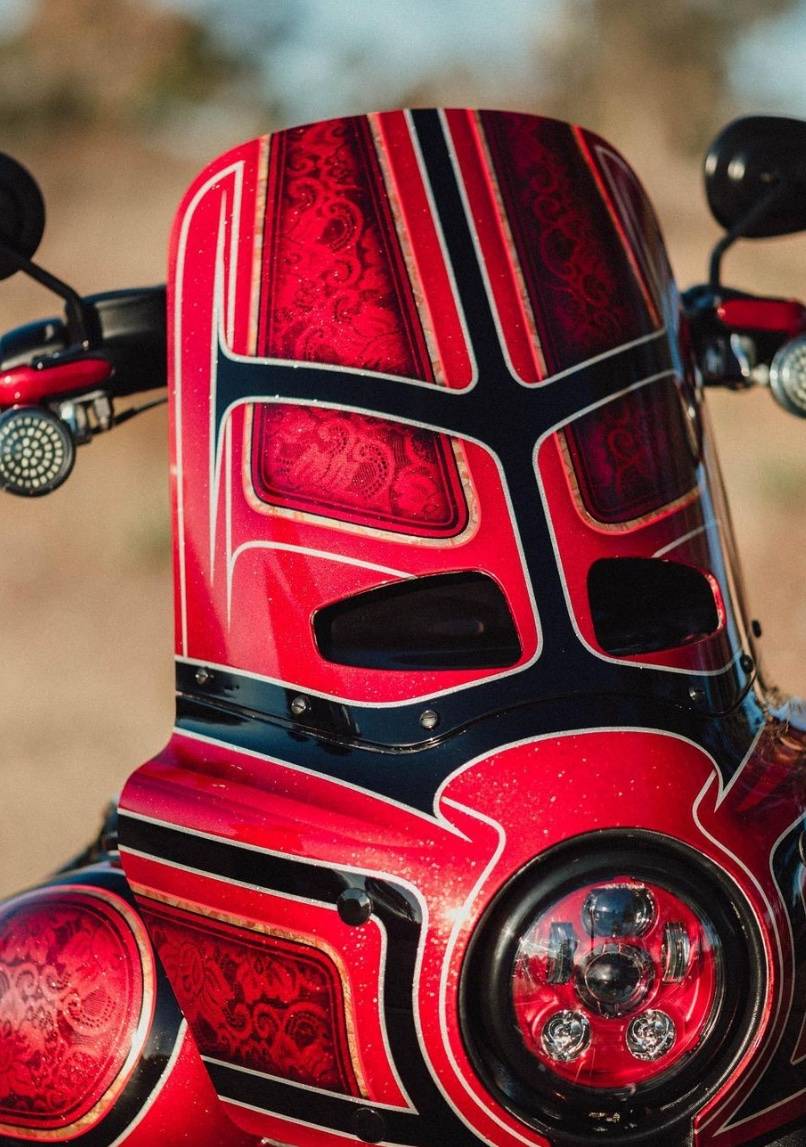 Bryant's overall favorite part of the buidling process is showcasing the final product, standing back and watching people admire his work.
Check out more of Zack's work on Instagram by following @Rudepaint and be sure to follow Stephan Morton at @wild666_Ifg.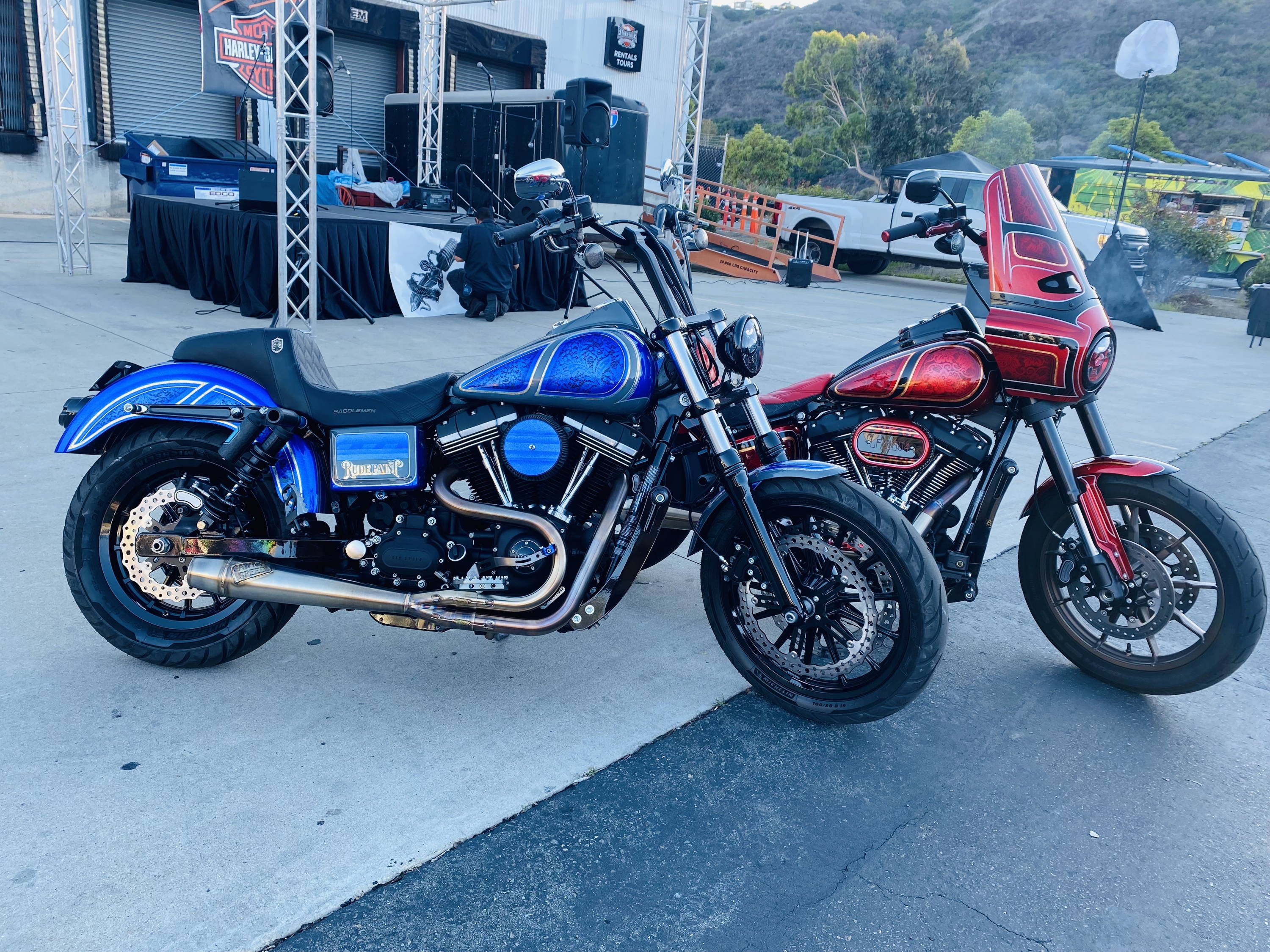 Recent Posts
The Sturgis Motorcycle Rally is the largest, most historic motorcyc …

John and Craig of the Eazy Co know how to have a good time! If you …

This years Gunstock Hill Climb during Laconia Bike Weeks was insane …